Wealthy Gorilla™, owned and operated by Wealthy Gorilla Limited, was founded in April 2014 by Dan Western, as a website to help motivate and inspire others to improve their own lives and live life on their own terms.
Isn't that what we all want to achieve?
Since then, Wealthy Gorilla™ has grown over the years, and become one of the leading self-improvement blogs on the web. We're currently receiving over 11 million views every single month, have over 200K social media followers, and 200+ authors have been able to share their content on our platform.
If you're just joining us, then stick around! We're prone to making big changes on a regular basis!
Wealthy Gorilla's Story
Wealthy Gorilla™ is a blog dedicated to motivating and inspiring people around the world, regardless of where they come from or who they want to become.
Whether we achieve that through sharing successful celebrities' net worths, success lessons, quotes, or inspiring self-development stories; we hope that the end result is the same.
Here's what we've achieved in 6 years:
160 Million Page Views
Reached over 200,000 Social Media Followers
Featured in Forbes, Success Magazine, The Sun, The Daily Times, The Express, Addicted2Success, and dozens of more publications.
Reached an Alexa Rank of 12,000
11 Million Monthly Page Views
About Dan Western
Yo, what's up guys?
Dan Western here, taking over the about page!
I created Wealthy Gorilla™ back in 2014, for a lot of different reasons.
When I was younger, I had trouble fitting in. I didn't have the confidence to get my voice heard in groups, and as a result, struggled to make friends. I was scared of trying new things in case I made mistakes and embarrassed myself, and I ultimately lived well inside my comfort zone. (Not a good thing).
Before creating this site, I ended a relationship with my first serious girlfriend and felt a little lost as to what I was supposed to be doing with all my time.
…That's when I found self-development.
Since then, I've been travelling the world, exploring new cultures, meeting new people, improving my health, and above all else, living life on my own terms. I've been to Thailand, Cambodia, Vietnam, Indonesia, Philippines, among many other countries, and still have a lot more on my list to visit!
I've even lived in a few of them.
I've been studying self-development, entrepreneurship, and personal finance for the last 6 years. Wealthy Gorilla began with a passion to share my experiences within self-improvement, and it's grown to a stage where I've become financially free.
Through the success of Wealthy Gorilla™, I've invested in and added more brands to the 'Gorilla' empire, which you can check out towards the bottom of this page.
The point of this story, and my journey as a whole, is to enlighten people on just how much the world really has to offer. The possibilities for life are endless, and far too often, they are never explored because of fear, or disbelief.
So here I am, trying to grow Wealthy Gorilla™ into a worldwide platform that does exactly that. A platform that inspires millions of people around the world, not to give up on their dreams.
Who knows, maybe we'll cross paths along the way…
"Let me tell you something – There's so much more out there to experience! I want to be better. I want you to be better. We want to live, not just exist."
Qualifications/Experience:
Business Administration NVQ
Created A Blog from Scratch to A 7-Figure Valuation
Reached over 160 Million Views Across All Blogs
Published in Success Magazine, Addicted2Success, LifeHack, EverydayPower, PicktheBrain, and more…
8 Years eCommerce Experience (eBay/Amazon)
2 Years Drop-Shipping Experience
7 Years Blogging Experience
6 Years SEO Experience
Invested in Multiple Blogs
Opened Bank Accounts in 5 Different Countries
16 Countries Travelled
Believed in Myself – Priceless
Interviews:
Why Should You Follow Wealthy Gorilla™?
Wealthy Gorilla™ was created to help people improve their lives, whether they want to start a business, adopt positive and powerful habits, better control their emotions, build a strong mindset, or are even on the verge of giving up on their dreams.
The aim of Wealthy Gorilla™ is to help and inspire as many people as possible to live a life you love, achieve your dreams, and fulfill your true potential.
Here's a small checklist of some of the amazing content you can expect to find here:
Self-Improvement Articles – Designed to help you adopt good habits, become more productive, get out of your comfort zone, and generally improve your life.
Success Articles – Designed to help you succeed in life and in your career, whatever your definition of success may be.
Motivation – Compilations of the best motivational videos, articles, images, and more.
Entrepreneurship – If you're an aspiring entrepreneur, and are in need of advice that'll help you on the way, we've got that covered too.
Net Worth Profiles – We've got all the latest net worth estimated on your favorite celebrities. Right now we have almost 1000 celebrity profiles on the blog.
Entertainment Lists – Whether you want to find out who the richest people are in each industry, or the most expensive products in the world, you can find these in our top lists section.
Quotes – You won't find extensive quote collections like this anywhere else on the web. We've published over 170 quote collections on WG, and that number is growing every day.
Hopefully, if you do decide to follow Wealthy Gorilla™, you'll enjoy reading content that inspires and motivates you to push yourself in life and create one that you desire, rather than living the average life you're not completely happy about.
Want Regular Updates?
If you want to stay up to date with what we're sharing then you could just type our URL into your browser every day… but where's the fun in that? To make sure you see and hear everything…
If you want the latest posts, as well as daily inspirational pictures & quotes:
Our Other Brands (The Gorilla Team)
Wealthy Gorilla LLC currently owns and operates four different brands, and we have plans to expand further in the future. Every brand we create or invest in is a passion for us and the members of our team.
The end goal is to help you get the information, inspiration, motivation, and help you need.
Check out our current brands below:
Gaming Gorilla was created in February 2020 and is our new hub of gaming content, games lists, reviews, trailers, and release dates. In a time where staying home is recommended, we've got you covered. Head on over there to check out all our gaming articles.
Jacked Gorilla was founded in 2013, and acquired by Wealthy Gorilla LLC in June 2019. Head on over there to check out your favorite celebrities' workout routines, diets, favorite supplements, and other reviews/lists.
Email Queries
PLEASE NOTE: The number of emails we receive these days is in the hundreds every week, and there may be a delay in our reply. So to make things simpler, please read the below information fully.
Please do not send emails pitching yourself as a writer, these will be ignored. At this point in time, we're no longer accepting sponsored articles or guest posts.
However, if you are interested in the following:
Collaboration
Blogging Coaching from Dan
Press Enquiries
Interviewing Dan on your podcast/blog
The email to contact Dan directly is: DanWestern[at]WealthyGorilla.com
Replace [at] with @
Press Information
Have you featured or want to feature Wealthy Gorilla™/Dan Western on your website?
Here's some useful images for you to use!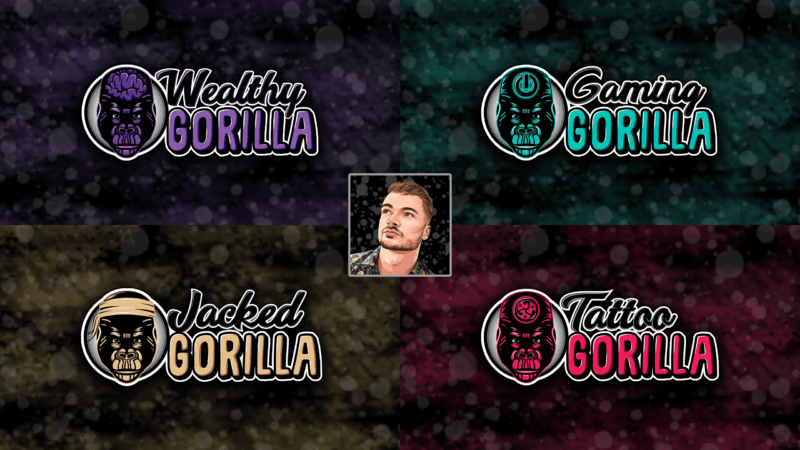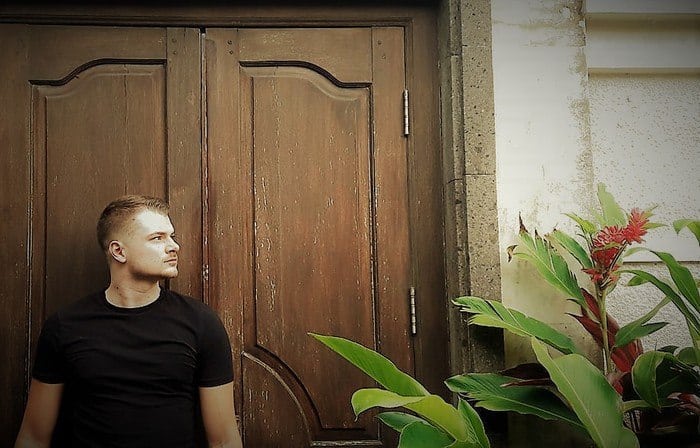 Let's Wrap This Up!
Once again, thank you for visiting Wealthy Gorilla™, and being a part of our community.
Don't forget to bookmark the site, and view our latest articles before you leave.
Stay strong, be positive and share your voice with the world!
All the best,
Dan Western
Founder of WealthyGorilla.com
<![CDATA[ */ var zbjs = {"ajaxurl":"https:\/\/wealthygorilla.com\/wp-admin\/admin-ajax.php","md5":"517bb233f68d5a67cd87e5b606259071","tags":[],"categories":[]}; /* ]]>