Tai Lopez's Top 100 Book Recommendations
Today I've compiled an incredibly long article, highlighting Tai Lopez's top 100 book recommendations.
This long list of amazing books dives into the areas of entrepreneurship, self-development, human psychology, and much more.
I'm slowly working my way through this list, and have decided to write this article that outlines the top 100 book recommendations and a quick description from Amazon on each title.
Who's Tai Lopez?
Tai Lopez is an investor/entrepreneur that's recently made a big name for himself as the 'guy in the garage", with the Lamborghini.
Tai is huge on social media, Snapchat in particular, and loves to post his book of the day (he reads one book every day).
Why are Tai's book recommendations valuable?
Tai has an amazing amount of knowledge that unleashes in his videos. He has thousands of books, and after reading a book a day, his advice on which books to read is very valuable.
Tai Lopez's Top 100 Book Recommendations
Without further ado, here are Tai Lopez's top 100 book recommendations. You definitely need to check these out, buy as many of them as you can, and start reading!
We live in an age of unprecedented opportunity: with ambition, drive, and talent, you can rise to the top of your chosen profession, regardless of where you started out.
In Managing Oneself, Peter Drucker explains how to do it. The keys: Cultivate a deep understanding of yourself by identifying your most valuable strengths and most dangerous weaknesses.
This book examines human psychology and behavior through the lens of modern evolutionary psychology.
Evolutionary Psychology: The New Science of the Mind, 5th edition provides students with the conceptual tools of evolutionary psychology, and applies them to empirical research on the human mind.
Millions of people around the world have improved their lives based on the teachings of Dale Carnegie.
In How to Win Friends and Influence People, he offers practical advice and techniques for how to get out of a mental rut and make life more rewarding.
Professor Dawkins articulates a gene's eye view of evolution. A view giving center stage to these persistent units of information, and in which organisms can be seen as vehicles for their replication.
This imaginative, powerful, and stylistically brilliant work not only brought the insights of Neo-Darwinism to a wide audience. But galvanized the biology community, generating much debate and stimulating whole new areas of research.
Will and Ariel Durant have succeeded in distilling for the reader the accumulated store of knowledge and experience from their five decades of work on the eleven monumental volumes of The Story of Civilization.
6. Kon Tiki – By Thor Heyerdahl
"Kon-Tiki" is the record of an astonishing adventure across the Pacific Ocean. Intrigued by Polynesian folklore, biologist Thor Heyerdahl suspected that the South Sea Islands had been settled by an ancient race from thousands of miles to the east.
He decided to prove his theory by building a boat using the materials that would have been available to those pre-Columbian sailors and duplicating their legendary voyage.
Sigmund Freud enumerates the fundamental tensions between civilization and the individual. The primary friction stems from the individual's quest for instinctual freedom and civilization's contrary demand for conformity and instinctual repression
A fast-talking wise-ass from the Bronx, Jerry Weintraub became a millionaire at 26 by handling some of the biggest acts in show biz, most famously Elvis Presley and Frank Sinatra.
The last of the great Hollywood moguls, Jerry is probably best known as the producer of such classic films as Nashville, Diner, Oh, God! and The Karate Kid, as well as the more recent Oceans 11, 12, and 13, which have together grossed over a billion dollars.
This ground-breaking book of popular science explores how the way we use our bodies is all wrong.
From an evolutionary perspective, if normal is defined as what most people have done for millions of years, then it's normal to walk and run 9 -15 kilometres a day to hunt and gather fresh food which is high in fibre, low in sugar, and barely processed.
It's also normal to spend much of your time nursing, napping, making stone tools, and gossiping with a small band of people.
You want fewer distractions and less on your plate. The daily barrage of e-mails, texts, tweets, messages, and meetings distract you and stress you out.
The simultaneous demands of work and family are taking a toll. And what's the cost? Second-rate work, missed deadlines, smaller paycheques, fewer promotions and lots of stress.
11. Riveted – By Jim Davies
Professor Jim Davies' fascinating and highly accessible book, Riveted, reveals the evolutionary underpinnings of why we find things compelling, from art to religion and from sports to superstition.
Compelling things fit our minds like keys in the ignition, turning us on and keeping us running, and yet we are often unaware of what makes these "keys" fit.
Will Durant answers the questions that most people would have wanted to ask him. What are the conclusions he drew from the experience of a long lifetime; what eras, individuals, and achievements stand out as being the most significant?
Who, for example, could be legitimately classified as the greatest thinkers in human history?
Who were the truly great poets, the ones that plucked notes upon heartstrings that continue to resonate hundreds and thousands of years after their passing?
The Story of Civilization is brought to life in eleven volumes:
Our Oriental Heritage
The Life of Greece
Caesar and Christ
The Age of Faith
The Renaissance
The Reformation
The Age of Reason Begins
The Age of Louis XIV
The Age of Voltaire
Rousseau & Revolution
The Age of Napoleon
Meet a genuine American folk hero cut from the homespun cloth of America's heartland: Sam Walton, who parlayed a single dime store in a hardscrabble cotton town into Wal-Mart, the largest retailer in the world.
The undisputed merchant king of the late twentieth century, Sam never lost the common touch. Here, finally, inimitable words. Genuinely modest, but always sure if his ambitions and achievements. Sam shares his thinking in a candid, straight-from-the-shoulder style.
Whether you're a newly minted MBA, a chronic second-guesser, or just someone eager for a new vantage point, The Decision Book presents fifty models for better structuring, and subsequently understanding, life's steady challenges.
Interactive and thought-provoking, this illustrated workbook offers succinct summaries of popular strategies.
The Decision Book is 15th on the list of Tai Lopez's top 100 book recommendations.
This abridged, shortened version of Poor Charlie's Almanack is a great resource for understanding what goes into creating the mind of a successful investor.
In Disrupt You!, Jay Samit, a digital media expert who has launched, grown, and sold start-ups and Fortune 500 companies alike, describes the unique method he has used to invent new markets and expand established businesses.
18. Total Recall – By Arnold Schwarzenegger
In his signature larger-than-life style, Arnold Schwarzenegger's Total Recall is a revealing self-portrait of his illustrious, controversial, and truly unique life. The greatest immigrant success story of our time. His story is unique, and uniquely entertaining, and he tells it brilliantly in these pages.
Total Recall is 18th on the list of Tai Lopez's top 100 book recommendations.
Peter Bevelin begins A Few Lessons for Investors and Managers with Warren Buffett's wisdom. "I am a better investor because I am a businessman and a better businessman because I am an investor."
This book is about how managers and investors can increase their chance of success and reduce the chance of harm if managers think more like investors and investors more like businessmen.
When most people think of Michael Jordan, they think of the incredible moments so ingrained in basketball history that they have their own names: The Shrug, The Shot, The Flu Game.
But for all his greatness, there's also a dark side to Jordan: a ruthless competitor, a gambler. There's never been a biography that balanced these personas-until now.
Paul Baumer enlisted with his classmates in the German army of World War I. Youthful, enthusiastic, they become soldiers. But despite what they have learned, they break into pieces under the first bombardment in the trenches.
And as horrible war plods on year after year, Paul holds fast to a single vow: to fight against the principles of hate that meaninglessly pits young men of the same generation but different uniforms against each other–if only he can come out of the war alive.
In his widely praised book, award-winning psychologist Jonathan Haidt examines the world's philosophical wisdom through the lens of psychological science, showing how a deeper understanding of enduring maxims-like: Do unto others as you would have others do unto you, or What doesn't kill you makes you stronger-can enrich and even transform our lives.
Every year, the average American eats thirty-three pounds of cheese and seventy pounds of sugar. Every day, we ingest 8,500 milligrams of salt, double the recommended amount, almost none of which comes from the shakers on our table.
It comes from processed food, an industry that hauls in $1 trillion in annual sales.
In Salt Sugar Fat, Pulitzer Prize–winning investigative reporter Michael Moss shows how we ended up here.
Wake up and take control of your life!
From the bestselling author of Inner Strength, Unlimited Power, and MONEY Master the Game, Anthony Robbins, the nation's leader in the science of peak performance.
Anthony shows you his most effective strategies and techniques for mastering your emotions, your body, your relationships, your finances, and your life.
Awaken the Giant Within is 24th on the list of Tai Lopez's top 100 book recommendations.
The Hilton's is a sweeping saga of the success-and excess-of an iconic American family. Demanding and enigmatic, patriarch Conrad Hilton's visionary ideas and unyielding will established the model for the modern luxury hotel industry.
But outside the boardroom, Conrad struggled with emotional detachment, failed marriages, and conflicted Catholicism.
Few entrepreneurs can claim to have actually changed the way we live, but Ray Kroc is one of them.
His revolutions in food service automation, franchising, shared national training and advertising have earned him a place beside the men who founded not merely businesses but entire new industries.
Amazon.com's visionary founder, Jeff Bezos, wasn't content with being a bookseller. He wanted Amazon to become the everything store, offering limitless selection and seductive convenience at disruptively low prices.
To do so, he developed a corporate culture of relentless ambition and secrecy that's never been cracked. Until now.
28. Inheritance – By Sharon Moalem
Award-winning physician and New York Times bestselling author Sharon Moalem, MD, PhD, reveals how genetic breakthroughs are completely transforming our understanding of both the world and our lives.
Why are most neurosurgeons male and most kindergarten teachers female? Why aren't there more women on death row? Why do so many male politicians ruin their careers with sex scandals? Why and how do we really fall in love?
This engaging book uses the latest research from the field of evolutionary psychology to shed light on why we do the things we do.
In Social, renowned psychologist Matthew Lieberman explores groundbreaking research in social neuroscience revealing that our need to connect with other people is even more fundamental, more basic, than our need for food or shelter.
In this new edition of his groundbreaking classic work, Csikszentmihalyi demonstrates the ways this positive state can be controlled, not just left to chance.
Flow: The Psychology of Optimal Experience teaches how, by ordering the information that enters our consciousness, we can discover true happiness and greatly improve the quality of our lives.
32. The Theory of Everything – By Stephen Hawking
In this series of lectures Stephen W.Hawking tries to give an outline of what we think is the history of the universe from the big bang to black holes. The first lecture briefly reviews past ideas about universe and how we got to our present picture. One might call this the history of the universe.
The second lecture describes how both Newton's and Einstein's theories of gravity led to the conclusion that the universe could not be static: it had to be either expanding or contracting.
33. Contagious – By Jonah Berger
Wharton marketing professor Jonah Berger has spent the last decade answering these questions.
He's studied why New York Times articles make the paper's own Most E-mailed list, why products get word of mouth, and how social influence shapes everything from the cars we buy to the clothes we wear to the names we give our children.
Richard H. Thaler has spent his career studying the radical notion that the central agents in the economy are humans―predictable, error-prone individuals.
Misbehaving is his arresting, frequently hilarious account of the struggle to bring an academic discipline back down to earth―and change the way we think about economics, ourselves, and our world.
In Attached, Levine and Heller reveal how an understanding of adult attachment-the most advanced relationship science in existence today-can help us find and sustain love.
Pioneered by psychologist John Bowlby in the 1950s, the field of attachment posits that each of us behaves in relationships in one of three distinct ways.
In President Me, Carolla shares his vision for a different, better America free from big issues like big government down to small problems like hotel alarm clock placement.
Running on an anti-narcissism platform, President Carolla calls for a return to the values of an earlier time when stew and casserole were on every dinner table and there were no "service dogs" on airplanes.
37. Born to Run – By Christopher McDougall
Isolated by Mexico's deadly Copper Canyons, the blissful Tarahumara Indians have honed the ability to run hundreds of miles without rest or injury. In a riveting narrative, award-winning journalist and often-injured runner Christopher McDougall sets out to discover their secrets.
Born to run is 37th on the list of Tai Lopez's top 100 book recommendations.
Like Freakonomics, Dollars and Sex takes economics and converts it into a sexy science by applying the principles of supply and demand, and other market forces, to matters of love, courtship, sex, and marriage.
As she does in her hugely popular blog, author Marina Adshade explores the marketplace for sex and love using research, economic analysis, and humor to reveal just how central the interplay of libido, gender, love, power, and economic forces is to the most important choices we make in our lives.
Call it "Sexonomics."
The Wealth and Poverty of Nations is David S. Landes's acclaimed, best-selling exploration of one of the most contentious and hotly debated questions of our time: Why do some nations achieve economic success while others remain mired in poverty?
The answer, as Landes definitively illustrates, is a complex interplay of cultural mores and historical circumstance.
Mohandas K. Gandhi is one of the most inspiring figures of our time. In his classic autobiography he recounts the story of his life and how he developed his concept of active nonviolent resistance. Which propelled the Indian struggle for independence and countless other nonviolent struggles of the twentieth century.
Today, buffeted by one food fad after another, America is suffering from what can only be described as a national eating disorder. Will it be fast food tonight, or something organic? Or perhaps something we grew ourselves?
The question of what to have for dinner has confronted us since man discovered fire. But as Michael Pollan explains in this revolutionary book, how we answer it now may determine our survival as a species.
The Old Man and the Sea is one of Hemingway's most enduring works. Told in language of great simplicity and power, it is the story of an old Cuban fisherman, down on his luck, and his supreme ordeal. A relentless, agonizing battle with a giant marlin far out in the Gulf Stream.
In Switch, the Heaths show how everyday people – employees and managers, parents and nurses – have united both minds and, as a result, achieved dramatic results:
The lowly medical interns who managed to defeat an entrenched, decades-old medical practice that was endangering patients.
The home-organizing guru who developed a simple technique for overcoming the dread of housekeeping.
The manager who transformed a lackadaisical customer-support team into service zealots by removing a standard tool of customer service
The bestselling The Millionaire Next Door identifies seven common traits that show up again and again among those who have accumulated wealth. Most of the truly wealthy in this country don't live in Beverly Hills or on Park Avenue-they live next door.
Holy Cows and Hog Heaven has an overriding objective of encouraging every food buyer to embrace the notion that menus are a conscious decision, creating the next generation's world one bite at a time.
The Evolution of Desire is the first book to present a unified theory of human mating behavior. Buss's classic presents the latest research in the field, including startling new discoveries about the evolutionary advantages of infidelity, orgasm, and physical attractiveness.
47. Lying – By Sam Harris
In Lying, best-selling author and neuroscientist Sam Harris argues that we can radically simplify our lives and improve society by merely telling the truth in situations where others often lie.
He focuses on "white" lies—those lies we tell for the purpose of sparing people discomfort—for these are the lies that most often tempt us.
We live in an era of health hype and nutrition propaganda, and we're suffering for it.
Decades of avoiding egg yolks, choosing margarine over butter, and replacing the real foods of our ancestors with low-fat, processed, packaged substitutes have left us with an obesity epidemic. As well as ever-rising rates of chronic disease, and total confusion about what to eat and why.
In this highly controversial book, Sam Harris seeks to link morality to the rest of human knowledge. Defining morality in terms of human and animal well-being, Harris argues that science can do more than tell how we are. It can tell us how we ought to be.
50. I Am Ozzy – By Ozzy Osborne
"People ask me how come I'm still alive, and I don't know what to say. When I was growing up, if you'd have put me up against a wall with the other kids from my street and asked me which one of us was gonna make it to the age of sixty. Which one of us would end up with five kids and four grandkids and houses in Buckinghamshire and Beverly Hills. I wouldn't have put money on me."
For more than two decades, legendary trainer Tim Grover has taken the greats, and made them greater. Now, for the first time in paperback, he reveals what it takes to get those results. Showing you how to be relentless and achieve whatever you desire.
The fascinating, untold tale of Samuel Zemurray, the self-made banana mogul who went from penniless roadside banana peddler to kingmaker and capitalist revolutionary.
By blending practical wisdom with the best of recent research science, Willpower makes it clear that whatever we seek – from happiness to good health to financial security – we won't reach our goals without first learning to harness self-control.
Willpower is 53rd on the list of Tai Lopez's top 100 book recommendations.
Containing twenty-six core selections, The Essential Drucker covers the basic principles and concerns of management and its problems, challenges, and opportunities, giving managers, executives, and professionals the tools to perform the tasks that the economy and society of tomorrow will demand of them.
Ten years ago, in the best-selling Ethics for a New Millennium, His Holiness the Dalai Lama first proposed an approach to ethics based on universal rather than religious principles.
With Beyond Religion, he returns to the conversation at his most outspoken, elaborating and deepening his vision for the nonreligious way—a path to lead an ethical, happy, and spiritual life.
Have you ever felt you're not getting through to the person you're talking to, or not coming across the way you intend? You're not alone.
That's the bad news. But there is something we can do about it. Heidi Grant Halvorson, social psychologist and bestselling author, explains why we're often misunderstood and how we can fix that.
Collectively, anxiety disorders are our most prevalent psychiatric problem, affecting about forty million adults in the United States.
In Anxious, Joseph LeDoux, whose NYU lab has been at the forefront of research efforts to understand and treat fear and anxiety, explains the range of these disorders, their origins, and discoveries that can restore sufferers to normalcy.
Despite all the coverage of Twitter's rise, Nick Bilton of The New York Times is the first journalist to tell the full story – a gripping drama of betrayed friendships and high-stakes power struggles.
Hatching Twitter is 58th on the list of Tai Lopez's top 100 book recommendations.
Millions of readers have acquired the secrets of success through The Magic of Thinking Big. Achieve everything you always wanted: financial security, power and influence, the ideal job, satisfying relationships, and a rewarding, happy life.
Influence, the classic book on persuasion, explains the psychology of why people say "yes". And how to apply these understandings. Dr. Robert Cialdini is the seminal expert in the rapidly expanding field of influence and persuasion.
His thirty-five years of rigorous, evidence-based research along with a three-year program of study on what moves people to change behavior has resulted in this highly acclaimed book.
Drawing on cutting-edge social science research as well as their own work with Fortune 500 executives, members of Congress, TED speakers, and Nobel Prize winners, Neffinger and Kohut reveal how we size each other up. And how we can learn to win the admiration, respect, and affection we desire.
In 2001, Fast Food Nation was published to critical acclaim and became an international bestseller. Eric Schlosser's exposé revealed how the fast food industry has altered the landscape of America. It's widened the gap between rich and poor, fueled an epidemic of obesity, and transformed food production throughout the world.
The untold story of Steve Schwarzman and Blackstone, the financier and his financial powerhouse that avoided the self-destructive tendencies of Wall Street.
David Carey and John Morris show how Blackstone transformed themselves from gamblers, hostile-takeover artists, and 'barbarians at the gate'. Into disciplined, risk-conscious investors.
In Crossing the Chasm, Geoffrey A. Moore shows that in the Technology Adoption Life Cycle—which begins with innovators and moves to early adopters, early majority, late majority, and laggards – there is a vast chasm between the early adopters and the early majority.
65. Cosmos – By Carl Sagan
Cosmos is one of the bestselling science books of all time. In clear-eyed prose, Sagan reveals a jewel-like blue world inhabited by a life form that is just beginning to discover its own identity and to venture into the vast ocean of space.
66. Anthropology – By Carol Ember, Melvin Ember & Peter Peregrine
Anthropology, provides its readers with a comprehensive and scientific introduction to the four fields of anthropology. It helps them understand humans in all their variety, and why such variety exists.
This new thirteenth edition places an increased emphasis on immigration, migration and globalization. It also showcases how anthropological skill sets can be applied beyond academia.
How Google Works is an entertaining, page-turning primer containing lessons that Eric and Jonathan learned as they helped build the company.
The authors explain how technology has shifted the balance of power from companies to consumers. And that the only way to succeed in this ever-changing landscape is to create superior products and attract a new breed of multifaceted employees whom Eric and Jonathan dub "smart creatives."
Do It reveals the lessons from life that have helped Richard Branson through his business and personal life – such as, believe it can be done and that, if others disagree with you, try and try again until you achieve your goal; or that you must love what you do.
One of the most inspiring and impactful books ever written, The 7 Habits of Highly Effective People has captivated readers for 25 years. It has transformed the lives of Presidents and CEOs, educators and parents— in short, millions of people of all ages and occupations.
Steven Johnson's answers are revelational as he identifies the seven key patterns behind genuine innovation, and traces them across time and disciplines.
From Darwin and Freud to the halls of Google and Apple, Johnson investigates the innovation hubs throughout modern time and pulls out the approaches and commonalities that seem to appear at moments of originality.
71. King Rat – By James Clavell
The time is World War II. The place is a brutal prison camp deep in Japanese-occupied territory. Here, within the seething mass of humanity, one man, an American corporal, seeks dominance over both captives and captors alike.
His weapons are human courage, unblinking understanding of human weaknesses, and total willingness to exploit every opportunity to enlarge his power and corrupt or destroy anyone who stands in his path.
72. Alaska – By James A. Michener
In this sweeping epic of the northernmost American frontier, James A. Michener guides us through Alaska's fierce terrain and history. From the long-forgotten past to the bustling present.
As his characters struggle for survival, Michener weaves together the exciting high points of Alaska's story.
Written in the 6th century BC, Sun Tzu's The Art of War is still used as a book of military strategy today. Napoleon, Mae Zedong, General Vo Nguyen Giap and General Douglas MacArthur all claimed to have drawn inspiration from it.
And beyond the world of war, business and management gurus have also applied Sun Tzu's ideas to office politics and corporate strategy.
John Sviokla and Mitch Cohen decided to look more closely at self-made billionaires because creating $1 billion or more in value is an incredible feat.
Drawing on extensive research and interviews, the authors concluded that many of the myths perpetuated about billionaires are simply not true.
75. Bounce – By Matthew Syed
In the vein of the international bestselling Freakonomics, award-winning journalist Matthew Syed reveals the hidden clues to success.
Fans of Predictably Irrational and Malcolm Gladwell's The Tipping Point will find many interesting and helpful insights in Bounce.
Over the past two decades of neurological research, it has become increasingly clear that the way we experience the world is largely driven by the mind's subliminal processes. Not by the conscious ones, as we have long believed.
Mr. Faulkner's masterpiece is recognized as the most important challenge to agricultural orthodoxy that has been advanced in this century.
Its new philosophy of the soil, based on proven principles and completely opposed to age-old concepts, has had a strong impact upon theories of cultivation around the world.
For nearly fifty years at the head of Calcutta's Missionaries of Charity, the Albanian-born Agnes GonxhaBojaxhiu, better known as Mother Teresa, advocated for the poor and homeless.
She ministered to the sick, provided hospice for the afflicted, and embodied the very essence of humanitarianism.
79. Great By Choice – By Jim Collins & Morten T. Hansen
Based on nine years of research, buttressed by rigorous analysis and infused with engaging stories, Collins and his colleague Morten Hansen enumerate the principles for building a truly great enterprise in unpredictable, tumultuous and fast-moving times.
This book is classic Collins: contrarian, data-driven and uplifting.
Great By Choice is 79th on the list of Tai Lopez's top 100 book recommendations.
The "winner effect" is a term used in biology to describe how an animal that has won a few fights against weak opponents is much more likely to win later bouts against stronger contenders.
As Ian Robertson reveals, it applies to humans, too. Success changes the chemistry of the brain, making you more focused, smarter, more confident, and more aggressive.
Never before has Buffett spent countless hours responding to a writer's questions. Giving complete access to his wife, children, friends, and business associates. Opening his files, recalling his childhood. It was an act of courage, as The Snowball makes immensely clear.
The Snowball is 81st on the list of Tai Lopez's top 100 book recommendations.
Few write for the non-specialist as well as Will Durant, and this book is a splendid example of his eminently readable scholarship.
Durant's insight and wit never cease to dazzle. The Story of Philosophy is a key book for any reader who wishes to survey the history and development of philosophical ideas in the Western world.
Dennis McDougal is a rare Hollywood reporter: honest, fearless, nobody's fool. This is unvarnished Jack for Jack-lovers and Jack-skeptics but, also, for anyone interested in the state of American culture and celebrity.
I always read Mr. McDougal for pointers but worry that he will end up in a tin drum off the coast of New Jersey.
Freakonomics is a groundbreaking collaboration between Levitt and Stephen J. Dubner. They set out to explore the inner workings of a crack gang, the truth about real estate agents, the secrets of the Ku Klux Klan, and much more.
Finally in paperback, the word-of-mouth sensation that will change the way you think about the markets and the world. This book is about luck: more precisely how we perceive luck in our personal and professional experiences.
In this "artful, informative, and delightful" book, Jared Diamond convincingly argues that geographical and environmental factors shaped the modern world.
In Anti-fragile, Taleb stands uncertainty on its head. Making it desirable, even necessary, and proposes that things be built in an antifragile manner.
The antifragile is beyond the resilient or robust. The resilient resists shocks and stays the same; the antifragile gets better and better.
In The Last Season, Lakers coach Phil Jackson draws on his trademark honesty and insight to tell the whole story of the season that proved to be the final ride of a truly great dynasty.
A landmark volume in science writing by one of the great minds of our time, Stephen Hawking's book explores such profound questions as: How did the universe begin – and what made its start possible? Does time always flow forward? Is the universe unending—or are there boundaries? Are there other dimensions in space?
What will happen when it all ends?
Mankiw emphasizes material that you are likely to find interesting about the economy.
Including real-life scenarios, useful facts, and the many ways economic concepts play a role in the decisions you make every day.
91. Super Freakonomics – By Steven D. Levitt & Stephen J. Dubner
Freakonomics lived on the New York Times bestseller list for an astonishing two years.
Now authors Steven D. Levitt and Stephen J. Dubner return with more iconoclastic insights and observations in Super Freakonomics. This is the long-awaited follow-up to their New York Times Notable blockbuster.
Based on revolutionary research and original studies SuperFreakonomics promises to once again challenge our view of the way the world really works.
The fifth edition of this work on how to create successful advertising features new coverage on small businesses. These are small businesses with limited revenues, non-profit advertising, as well as techniques of headlines, illustrations, and layouts. There is also new information useful to smaller businesses.
93. Smart Pricing – By Jagmohan Raju & Z. John Zhang
Jagmohan Raju and Z. John Zhang draws on examples from high tech to low tech, from consumer markets to business markets, and from the U.S. to abroad. In order to tell the stories of how innovative pricing strategies can help companies create and capture value as well as customers.
Felix Dennis is an expert at proving people wrong. Starting as a college dropout with no family money, he created a publishing empire. He founded Maxim magazine. He made himself one of the richest people in the UK and had a blast in the process.
When it comes to delivering a pitch, Oren Klaff has unparalleled credentials. Over the past 13 years, he has used his one-of-a-kind method to raise more than $400 million. Now, for the first time, he describes his formula to help you deliver a winning pitch in any business situation.
David Ogilvy was considered the "father of advertising" and a creative genius by many of the biggest global brands. First published in 1963, this seminal book revolutionized the world of advertising and became a bible for the 1960's ad generation.
How to Be a Billionaire is the first comprehensive picture of the real strategies and tactics that built the great business fortunes of modern times.
Packed with engaging accounts of titans like Ross Perot, Richard Branson & Bill Gates. How to Be a Billionaire will show you principles that can increase your wealth and business acumen to the mogul level.
How to Be A Billionaire is 97th on the list of Tai Lopez's top 100 book recommendations.
In national bestseller, Dr. Davis exposes the harmful effects of what is actually a product of genetic tinkering and agribusiness being sold to the American public as "wheat". And he provides readers with a user-friendly, step-by-step plan to navigate a new wheat-free lifestyle.
Quality Pasture offers down-to-earth, low-cost tactics to create high-energy pasture that will reduce or eliminate expensive inputs or purchased feeds. This is the first book of its kind. It's directed solely toward ranchers and farmers, who are beginning or practicing management-intensive grazing with ruminant livestock.
Prepare for career and HR success with the best-selling text that has set the standard for excellence in human resource management. Mathis/Jackson's Human Resource Management, Fourteenth Edition, offers the most current look at HRM and its impact on the success of organizations today.
Summary
I hop you've enjoyed this awesome list of books. I'm slowly making my way through this list; and if you take a look and follow Tai Lopez you begin to realize just how knowledgeable he is.
I think we can definitely trust his judgment when it comes to these top 100 book recommendations.
If you'd like to see the complete list of books recommended by Tai Lopez, you can see it here.
How many of the top 100 books have you read on this list? Do you agree with Tai Lopez? Leave a comment below.
The 10 Best Short Moral Stories With Valuable Lessons
Stories that have morals and messages behind them are always powerful. In fact, it's crazy just how powerful a 200 word story can be.
Our last article of short stories became so popular, that we decided to create another list, in which every story has a simple moral behind it.
The 10 Best Short Moral Stories
Some of these stories are very short and basic. In fact some are so basic they're most likely featured in children's books somewhere. However, the strength of the message remains the same.
Here's some more of the best short moral stories:
1. An Old Man Lived in the Village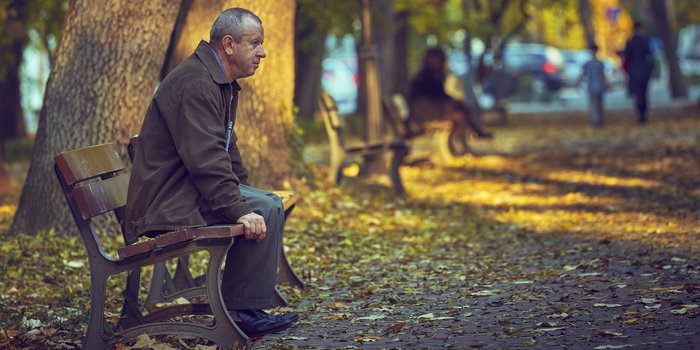 An old man lived in the village. He was one of the most unfortunate people in the world. The whole village was tired of him; he was always gloomy, he constantly complained and was always in a bad mood.
The longer he lived, the more bile he was becoming and the more poisonous were his words. People avoided him, because his misfortune became contagious. It was even unnatural and insulting to be happy next to him.
He created the feeling of unhappiness in others.
But one day, when he turned eighty years old, an incredible thing happened. Instantly everyone started hearing the rumour:
"An Old Man is happy today, he doesn't complain about anything, smiles, and even his face is freshened up."
The whole village gathered together. The old man was asked:
Villager: What happened to you?
"Nothing special. Eighty years I've been chasing happiness, and it was useless. And then I decided to live without happiness and just enjoy life. That's why I'm happy now." – An Old Man
Moral of the story:
Don't chase happiness. Enjoy your life.
2. The Wise Man
People have been coming to the wise man, complaining about the same problems every time. One day he told them a joke and everyone roared in laughter.
After a couple of minutes, he told them the same joke and only a few of them smiled.
When he told the same joke for the third time no one laughed anymore.
The wise man smiled and said:
"You can't laugh at the same joke over and over. So why are you always crying about the same problem?"
Moral of the story:
Worrying won't solve your problems, it'll just waste your time and energy.
3. The Foolish Donkey
A salt seller used to carry the salt bag on his donkey to the market every day.
On the way they had to cross a stream. One day the donkey suddenly tumbled down the stream and the salt bag also fell into the water. The salt dissolved in the water and hence the bag became very light to carry. The donkey was happy.
Then the donkey started to play the same trick every day.
The salt seller came to understand the trick and decided to teach a lesson to it. The next day he loaded a cotton bag on the donkey.
Again it played the same trick hoping that the cotton bag would be still become lighter.
But the dampened cotton became very heavy to carry and the donkey suffered. It learnt a lesson. It didn't play the trick anymore after that day, and the seller was happy.
Moral of the story:
Luck won't favor always.
4. Having A Best Friend
A story tells that two friends were walking through the desert. During some point of the journey they had an argument, and one friend slapped the other one in the face.
The one who got slapped was hurt, but without saying anything, wrote in the sand;
"Today my best friend slapped me in the face."
They kept on walking until they found an oasis, where they decided to take a bath. The one who had been slapped got stuck in the mire and started drowning, but the friend saved him. After he recovered from the near drowning, he wrote on a stone;
"Today my best friend saved my life."
The friend who had slapped and saved his best friend asked him;
"After I hurt you, you wrote in the sand and now, you write on a stone, why?"
The other friend replied;
"When someone hurts us we should write it down in sand where winds of forgiveness can erase it away. But, when someone does something good for us, we must engrave it in stone where no wind can ever erase it."
Moral of the story:
Don't value the things you have in your life. But value who you have in your life.
5. The Four Smart Students
One night four college students were out partying late night and didn't study for the test which was scheduled for the next day. In the morning, they thought of a plan.
They made themselves look dirty with grease and dirt.
Then they went to the Dean and said they had gone out to a wedding last night and on their way back the tire of their car burst and they had to push the car all the way back. So they were in no condition to take the test.
The Dean thought for a minute and said they can have the re-test after 3 days. They thanked him and said they will be ready by that time.
On the third day, they appeared before the Dean. The Dean said that as this was a Special Condition Test, all four were required to sit in separate classrooms for the test. They all agreed as they had prepared well in the last 3 days.
The Test consisted of only 2 questions with the total of 100 Points:
1) Your Name? __________ (1 Points)
2) Which tire burst? __________ (99 Points)
Options – (a) Front Left (b) Front Right (c) Back Left (d) Back Right
Moral of the story:
Take responsibility or you will learn your lesson.
6. The Greedy Lion
It was an incredibly hot day, and a lion was feeling very hungry.
He came out of his den and searched here and there. He could find only a small hare. He caught the hare with some hesitation. "This hare can't fill my stomach" thought the lion.
As the lion was about to kill the hare, a deer ran that way. The lion became greedy. He thought;
"Instead of eating this small hare, let me eat the big deer."
He let the hare go and went behind the deer. But the deer had vanished into the forest. The lion now felt sorry for letting the hare off.
Moral of the story:
A bird in hand is worth two in the bush.
7. Two Friends & The Bear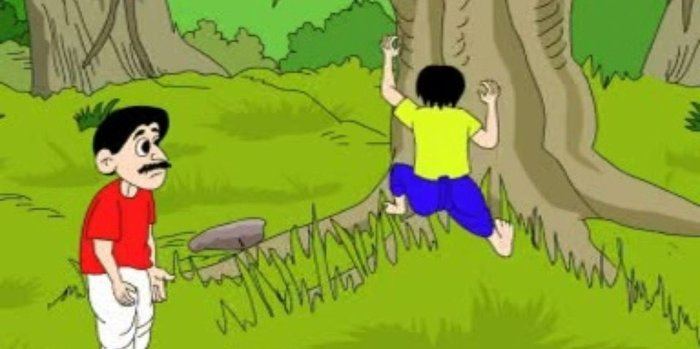 Vijay and Raju were friends. On a holiday they went walking into a forest, enjoying the beauty of nature. Suddenly they saw a bear coming at them. They became frightened.
Raju, who knew all about climbing trees, ran up to a tree and climbed up quickly. He didn't think of Vijay. Vijay had no idea how to climb the tree.
Vijay thought for a second. He'd heard animals don't prefer dead bodies, so he fell to the ground and held his breath. The bear sniffed him and thought he was dead. So, it went on its way.
Raju asked Vijay;
"What did the bear whisper into your ears?"
Vijay replied, "The bear asked me to keep away from friends like you" …and went on his way.
Moral of the story:
A friend in need is a friend indeed.
8. The Struggles of Our Life
Once upon a time a daughter complained to her father that her life was miserable and that she didn't know how she was going to make it.
She was tired of fighting and struggling all the time. It seemed just as one problem was solved, another one soon followed.
Her father, a chef, took her to the kitchen. He filled three pots with water and placed each on a high fire.
Once the three pots began to boil, he placed potatoes in one pot, eggs in the second pot and ground coffee beans in the third pot. He then let them sit and boil, without saying a word to his daughter.
The daughter, moaned and impatiently waited, wondering what he was doing. After twenty minutes he turned off the burners.
He took the potatoes out of the pot and placed them in a bowl. He pulled the eggs out and placed them in a bowl. He then ladled the coffee out and placed it in a cup.
Turning to her, he asked. "Daughter, what do you see?"
"Potatoes, eggs and coffee," she hastily replied.
"Look closer" he said, "and touch the potatoes." She did and noted that they were soft.
He then asked her to take an egg and break it. After pulling off the shell, she observed the hard-boiled egg.
Finally, he asked her to sip the coffee. Its rich aroma brought a smile to her face.
"Father, what does this mean?" she asked.
He then explained that the potatoes, the eggs and coffee beans had each faced the same adversity-the boiling water. However, each one reacted differently. The potato went in strong, hard and unrelenting, but in boiling water, it became soft and weak.
The egg was fragile, with the thin outer shell protecting its liquid interior until it was put in the boiling water. Then the inside of the egg became hard.
However, the ground coffee beans were unique. After they were exposed to the boiling water, they changed the water and created something new.
"Which one are you?" he asked his daughter.
"When adversity knocks on your door, how do you respond? Are you a potato, an egg, or a coffee bean?"
Moral of the story:
In life, things happen around us, things happen to us, but the only thing that truly matters is how you choose to react to it and what you make out of it. Life is all about leaning, adopting and converting all the struggles that we experience into something positive.
9. The Fox & The Grapes
One afternoon a fox was walking through the forest and spotted a bunch of grapes hanging from over a lofty branch.
"Just the thing to quench my thirst," he thought.
Taking a few steps back, the fox jumped and just missed the hanging grapes. Again the fox took a few paces back and tried to reach them but still failed.
Finally, giving up, the fox turned up his nose and said, "They're probably sour anyway," and proceeded to walk away.
Moral of the story:
It's easy to despise what you can't have.
10. The Lion & The Poor Slave
A slave, ill-treated by his master, runs away to the forest. There he comes across a lion in pain because of a thorn in his paw. The slave bravely goes forward and removes the thorn gently.
The lion without hurting him goes away.
Some days later, the slave's master comes hunting to the forest and catches many animals and cages them. The slave is spotted by the masters' men who catch him and bring him to the cruel master.
The master asks for the slave to be thrown into the lion's cage.
The slave is awaiting his death in the cage when he realizes that it is the same lion that he had helped. The slave rescued the lion and all other caged animals.
Moral of the story:
One should help others in need, we get the rewards of our helpful acts in return.
Summary
Here's a quick recap on the 10 best short moral stories:
An old man lived in the village
The wise man
The foolish donkey
Having a best friend
The four smart students
The greedy lion
The two friends & the bear
The struggles of our life
The fox & the grapes
The lion & the poor slave
If you haven't seen our original article, with slightly more detailed inspirational short stories, check it out!
Do you have any other favorite short moral stories? Leave a comment below.
The 10 Best Motivational Speakers in the World
Who are the best motivational speakers of all time?
Motivational speakers have had an enormous impact on my life, and millions of others, no matter what their personal situation in life may be.
Their words are so powerful and inspirational, you just have to listen to their stuff on a daily basis. So it brings me to this post.
I've been enjoying a lot of motivational videos recently, have been creating my own, and have ended up listening to a lot of wonderful speeches.
Top 10 Best Motivational Speakers
But who are the best motivational speakers in the world?
Here's my list of the top 10 motivational speakers in the world.
These are the people you need to be following, listening to and watching on YouTube. They have transformed many people's lives including mine.
10. Nick Vujicic
Nick Vujicic was born on December 4th 1982 in Melbourne, Australia. Vujicic was born with Tetra-Amelia syndrome, a very rare disorder whereby someone is born with an absence of all four limbs.
This no doubt ably, made things incredibly tough for Nick growing up, as he struggled both mentally and physically.
It led to him founding his very own non-profit organization called 'Life Without Limbs'. Nick Vujicic is a true inspiration to us all, and if you've watched some of his motivational speeches on YouTube, you'll realize just how much he's been able to adapt to a life without limbs.
Many people with this disorder might not be willing to work hard in order to truly push their abilities.
He can type 43 words a minute on a computer. That's right, you heard me correctly. This is a guy who has an absence of all four limbs, but can type 43 words per minute on a computer.
I encourage you to watch some of his videos on YouTube, and see exactly what I'm talking about.
"It's a lie to think you're not good enough. It's a lie to think you're not worth anything." – nick Vujicic
9. Brian Tracy
Brian Tracy was born on January 5th 1944 in Vancouver, Canada, and is the CEO of Brian Tracy International, a company that specifically sets out to help individuals and organizations develop, train and grow.
Brian's ultimate goal is to help other people achieve their goals more efficiently and be able to achieve their full potential.
That definitely sets the foundation for being one of the best motivational speakers in the world.
His lifetime achievements are phenomenal, consulting huge numbers of businesses, hosting huge numbers of seminars and conducting years and years of research in Business, Economics, Psychology and Philosophy.
There's no more to say other than the title given on his website: Professional Speaker, Best Selling Author, Entrepreneur and Success Expert. Check out some of the best Brian Tracy quotes.
"No one lives long enough to learn everything they need to learn starting from scratch. To be successful, we absolutely, positively have to find people who have already paid the price to learn the things that we need to learn to achieve our goals." – Brian Tracy
8. Robin Sharma
Robin Sharma was born in 1964 in Nepal, and straight out of the Dalhousie University School of Law, became a professional lawyer. But he went much further in his career than being a fully qualified and successful lawyer.
Sharma has written a total of 15 published books, from 1995 – 2011, on the subjects of self-help and leadership. One of his most popular books written; 'The Monk Who Sold his Ferrari', has sold over 5 million copies worldwide.
The book is all about a character called Julian, who decides to sell his home and Ferrari to go on a spiritual journey, after being the victim to a sudden heart attack.
Some may say that Robin Sharma's more of a motivational author rather than speaker, but he deserves to be on this list. He's written 12 global best sellers, and is an expert author in the world of leadership and self development.
"Dreamers are mocked as impractical. The truth is they are the most practical, as their innovations lead to progress and a better way of life for all of us." – Robin S. Sharma
7. Wayne Dyer
Dr. Wayne Dyer was born on May 10th 1940 in Detroit, and spent the majority of his childhood in an orphanage.
Dyer was in the U.S Navy after graduating high school, from 1958 to 1962. He then received his degree in counselling, a profession that he chose to work in for a while before taking it one step further.
Dyer left his teaching job and started pursuing a career in motivational speaking, holding various lectures across the states and becoming an incredibly popular author.
The first book that Dyer ever wrote has now had over 35 million copies sold and he's proceeded to continue with his lecture tours, release various audio tapes and publish a regular stream of books.
"Passion is a feeling that tells you: this is the right thing to do. Nothing can stand in my way. It doesn't matter what anyone else says. This feeling is so good that it cannot be ignored. I'm going to follow my bliss and act upon this glorious sensation of joy." – Wayne Dyer
6. Zig Ziglar
Zig Ziglar was born on November 6th, 1926 in Alabama, and passed away on November 28th in 2012.
Ziglar has 11 siblings, and at the age of five years old, his father died of a stroke, and his sister passed away two days later. Zig actually served in the army from 1935 – 1946 during World War II.
Ziglar met his wife Jean when he was just 17 years old, and after the war began to work as a salesman for many different companies, eventually becoming the vice president for the Automotive Performance company.
He started taking part in motivational seminars, and also wrote his first book in 1975 titled: 'See You at the Top'. This was the first of at least 15 books he'd written during the period of 1975 and 2012.
A lot of wisdom has come from Zig Ziglar over the years and he is definitely one of the best motivational speakers in the world.
"You were designed for accomplishment, engineered for success, and endowed with the seeds of greatness." – Zig Ziglar
Arnold Schwarzenegger was born on July 30th 1947, in Austria. We all know him as the world famous professional bodybuilding champion, and there's a very inspirational story behind Arnie's bodybuilding success.
Schwarzenegger served in the Austrian army at the age of 18 years old for 1 year, which at the time was compulsory for all 18-year-old males.
During this time, he would still manage to fit in his workouts between all the training and drills, whilst most people were resting. He snuck out of the camp to compete in the Junior Mr. Europe contest, which he ended up winning.
Arnold's discipline towards his training was incredible, and the fact that he was willing to disobey the rules of the army and sneak out of the camp to compete in the contest, just goes to show how badly he wanted it.
Nowadays, he's an inspiration to many bodybuilders and a great source of motivation for anyone wanting to be successful.
"For me life is continuously being hungry. The meaning of life is not simply to exist, to survive, but to move ahead, to go up, to achieve, to conquer." – Arnold Schwarzenegger
4. Jim Rohn
Jim Rohn was born September 17th, 1930 in Yakima, Washington, and passed away on December 5th, 2009. He was a very successful entrepreneur, at one time being a Vice President of a very successful sales company, Nutri-Bio.
However, after the company eventually went out of business, he was invited to speak at a meeting of one of his clubs.
After this meeting, he was invited to speak at many other events and began making a name for himself. Rohn was a wise businessman and managed to impart much of this wisdom to others.
He's definitely earned the right to be on this list of the best motivational speakers in the world.
"If you don't design your own life plan, chances are you'll fall into someone else's plan. And guess what they have planned for you? Not much." – Jim Rohn
3. Les Brown
Les Brown was born on February 17th, 1945 in Miami, Florida. He was adopted by Mamie Brown, and whilst in grade school, was declared "educably mentally retarded".
Despite this and the emotional issues, it brought upon him; he was encouraged by others to continue to learn and be the best he could be. Leading him to unlock his full potential.
Les is another motivational speaker who is incredibly popular among the motivational video compilations that others create. Because his speeches are so deep and meaningful that they really get through to people.
His top-selling books: 'It's Not over until You Win!' and 'Live Your Dreams' are truly inspirational and well worth the read.
"When life knocks you down, try to land on your back. Because if you can look up, you can get up. Let your reason get you back up." – Les Brown
Tony Robbins was born on February 29th, 1960 in Los Angeles. His life at home when he was young was described by him as abusive and chaotic. It was because of this that he left home at the age of 17.
Originally when starting out in the world of motivational speaking, Robbins was promoting seminars for Jim Rohn. He later decided to begin his own journey by hosting his own seminars.
Tony has affected and changed so many people's lives in a positive way through his seminars, motivational speeches, inspirational quotes and best-selling books.
Search for him on YouTube and several videos will pop up showing him change someone's life.
The favorites of mine that I've watched, are where he cures a young man's stutter in 7 minutes and saves another guy's marriage in 8.
"One reason so few of us achieve what we truly want is that we never direct our focus; we never concentrate our power. Most people dabble their way through life, never deciding to master anything in particular." – Tony Robbins
1. Eric Thomas
Eric Thomas, born and raised in Detroit, was homeless at the age of 16 years old. But Eric decided that he wanted to make a better life for himself, to become someone with a life he could be proud of.
E.T did just that, and you can now check out powerful advice from Eric Thomas on YouTube. Including his "Thank God It's Monday" series.
He also managed to get the education he missed out on whilst he was homeless and pushed himself further to achieve all the qualifications he dreamed of being able to achieve.
Eric Thomas has become one of the best motivational speakers in the world. His YouTube videos are legendary and his best-selling books have taken in millions of dollars in revenue.
E.T's speeches are so popular, that you'll find he's featured in roughly 90% of the motivational videos that others create and upload to YouTube, using compilations of clips, speeches, and music.
"When you want to succeed as bad as you want to breathe, then you'll be successful." – Eric Thomas
Summary
I hope you enjoyed this list of the top 10 best motivational speakers in the world. Many of these speakers are featured within some of the videos we included in our new list of ultimate gym motivation. Take a look and see what you think.
Here's a quick recap on the list of the best motivational speakers in the world::
Eric Thomas
Tony Robbins
Les Brown
Jim Rohn
Arnold Schwarzenegger
Zig Ziglar
Dr. Wayne Dyer
Robin Sharma
Brian Tracy
Nick Vujicic
Who's your favorite of the 10 best motivational speakers? Do you still agree with the current order of this list? Leave a comment below.
The 10 Most Inspirational Short Stories I've Heard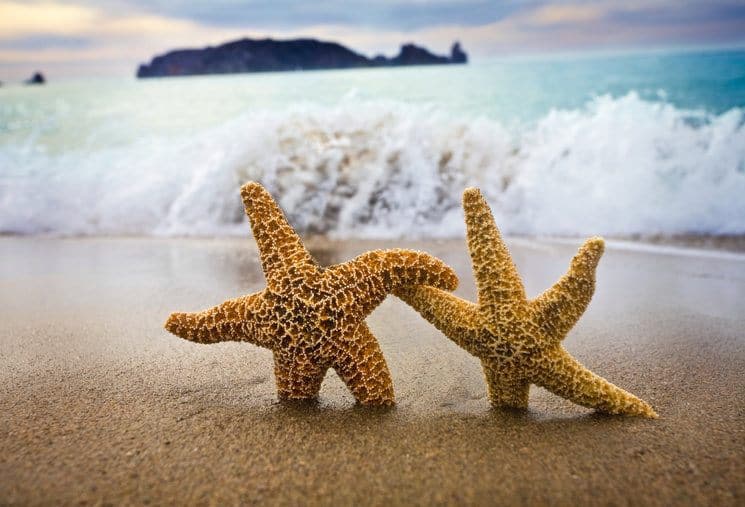 Short Inspirational stories are powerful reads;
The great thing about them is that they're so easy to digest, and there's always a moral at the end of the story.
Whether they're true stories or not is another thing, as many of them are legends supposedly hundreds of years old.
However, the stories that I'm talking about are so powerful and inspirational that many of them really do get you thinking and even leave you speechless at times.
The 10 Best Inspirational Short Stories
I've been reading plenty of these short stories in the past couple of weeks and found the lessons behind them truly wonderful. So I've decided to write out this article highlighting the 10 most inspirational short stories I've heard.
Next to the subheadings, in brackets, I've put what the story's lesson is all about, with a short description of the moral of the story at the end of each section.
10. The Elephant Rope (Belief)
A gentleman was walking through an elephant camp, and he spotted that the elephants weren't being kept in cages or held by the use of chains.
All that was holding them back from escaping the camp, was a small piece of rope tied to one of their legs.
As the man gazed upon the elephants, he was completely confused as to why the elephants didn't just use their strength to break the rope and escape the camp. They could easily have done so, but instead, they didn't try to at all.
Curious and wanting to know the answer, he asked a trainer nearby why the elephants were just standing there and never tried to escape.
The trainer replied;
"when they are very young and much smaller we use the same size rope to tie them and, at that age, it's enough to hold them. As they grow up, they are conditioned to believe they cannot break away. They believe the rope can still hold them, so they never try to break free."
The only reason that the elephants weren't breaking free and escaping from the camp was that over time they adopted the belief that it just wasn't possible.
Moral of the story:
No matter how much the world tries to hold you back, always continue with the belief that what you want to achieve is possible. Believing you can become successful is the most important step in actually achieving it.
9. Thinking Out of the Box (Creative Thinking)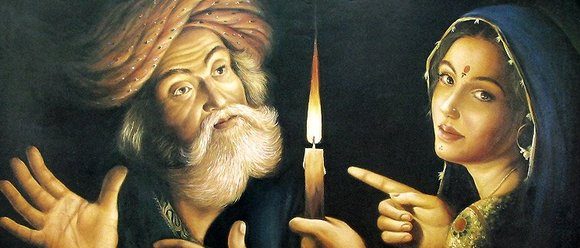 In a small Italian town, hundreds of years ago, a small business owner owed a large sum of money to a loan-shark. The loan-shark was a very old, unattractive looking guy that just so happened to fancy the business owner's daughter.
He decided to offer the businessman a deal that would completely wipe out the debt he owed him. However, the catch was that we would only wipe out the debt if he could marry the businessman's daughter.
Needless to say, this proposal was met with a look of disgust.
The loan-shark said that he would place two pebbles into a bag, one white and one black.
The daughter would then have to reach into the bag and pick out a pebble. If it was black, the debt would be wiped, but the loan-shark would then marry her. If it was white, the debt would also be wiped, but the daughter wouldn't have to marry the loan-shark.
Standing on a pebble-strewn path in the businessman's garden, the loan-shark bent over and picked up two pebbles.
Whilst he was picking them up, the daughter noticed that he'd picked up two black pebbles and placed them both into the bag.
He then asked the daughter to reach into the bag and pick one.
The daughter naturally had three choices as to what she could have done:
Refuse to pick a pebble from the bag.
Take both pebbles out of the bag and expose the loan-shark for cheating.
Pick a pebble from the bag fully well knowing it was black and sacrifice herself for her father's freedom.
She drew out a pebble from the bag, and before looking at it 'accidentally' dropped it into the midst of the other pebbles. She said to the loan-shark;
"Oh, how clumsy of me. Never mind, if you look into the bag for the one that is left, you will be able to tell which pebble I picked."
The pebble left in the bag is obviously black, and seeing as the loan-shark didn't want to be exposed, he had to play along as if the pebble the daughter dropped was white, and clear her father's debt.
Moral of the story:
It's always possible to overcome a tough situation throughout of the box thinking, and not give in to the only options you think you have to pick from.
8. The Group of Frogs (Encouragement)
As a group of frogs was traveling through the woods, two of them fell into a deep pit. When the other frogs crowded around the pit and saw how deep it was, they told the two frogs that there was no hope left for them.
However, the two frogs decided to ignore what the others were saying and they proceeded to try and jump out of the pit.
Despite their efforts, the group of frogs at the top of the pit were still saying that they should just give up. That they would never make it out.
Eventually, one of the frogs took heed to what the others were saying and he gave up, falling down to his death. The other frog continued to jump as hard as he could. Again, the crowd of frogs yelled at him to stop the pain and just die.
He jumped even harder and finally made it out. When he got out, the other frogs said, "Did you not hear us?"
The frog explained to them that he was deaf. He thought they were encouraging him the entire time.
Moral of the story:
People's words can have a big effect on other's lives. Think about what you say before it comes out of your mouth. It might just be the difference between life and death.
7. A Pound of Butter (Honesty)
There was a farmer who sold a pound of butter to a baker. One day the baker decided to weigh the butter to see if he was getting the right amount, which he wasn't. Angry about this, he took the farmer to court.
The judge asked the farmer if he was using any measure to weight the butter. The farmer replied, "Honor, I am primitive. I don't have a proper measure, but I do have a scale."
The judge asked, "Then how do you weigh the butter?"
The farmer replied;
"Your Honor, long before the baker started buying butter from me, I have been buying a pound loaf of bread from him. Every day when the baker brings the bread, I put it on the scale and give him the same weight in butter. If anyone is to be blamed, it is the baker."
Moral of the story:
In life, you get what you give. Don't try and cheat others.
6. The Obstacle In Our Path (Opportunity)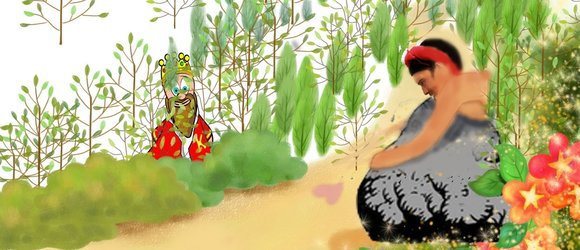 In ancient times, a King had a boulder placed on a roadway. He then hid himself and watched to see if anyone would move the boulder out of the way. Some of the king's wealthiest merchants and courtiers came by and simply walked around it.
Many people loudly blamed the King for not keeping the roads clear, but none of them did anything about getting the stone out of the way.
A peasant then came along carrying a load of vegetables. Upon approaching the boulder, the peasant laid down his burden and tried to push the stone out of the road. After much pushing and straining, he finally succeeded.
After the peasant went back to pick up his vegetables, he noticed a purse lying in the road where the boulder had been.
The purse contained many gold coins and a note from the King explaining that the gold was for the person who removed the boulder from the roadway.
Moral of the story:
Every obstacle we come across in life gives us an opportunity to improve our circumstances, and whilst the lazy complain, the others are creating opportunities through their kind hearts, generosity, and willingness to get things done.
5. The Butterfly (Struggles)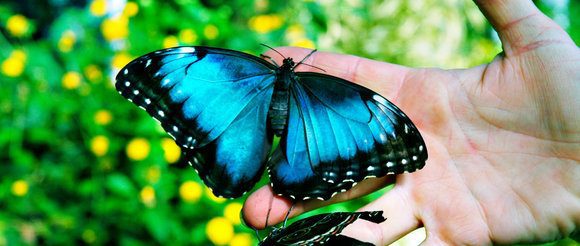 A man found a cocoon of a butterfly.
One day a small opening appeared. He sat and watched the butterfly for several hours as it struggled to force its body through that little hole.
Until it suddenly stopped making any progress and looked like it was stuck.
So the man decided to help the butterfly. He took a pair of scissors and snipped off the remaining bit of the cocoon. The butterfly then emerged easily, although it had a swollen body and small, shriveled wings.
The man didn't think anything of it and sat there waiting for the wings to enlarge to support the butterfly. But that didn't happen. The butterfly spent the rest of its life unable to fly, crawling around with tiny wings and a swollen body.
Despite the kind heart of the man, he didn't understand that the restricting cocoon and the struggle needed by the butterfly to get itself through the small opening; were God's way of forcing fluid from the body of the butterfly into its wings. To prepare itself for flying once it was out of the cocoon.
Moral of the story:
Our struggles in life develop our strengths. Without struggles, we never grow and never get stronger, so it's important for us to tackle challenges on our own, and not be relying on help from others.
4. Control Your Temper (Anger)
There once was a little boy who had a very bad temper. His father decided to hand him a bag of nails and said that every time the boy lost his temper, he had to hammer a nail into the fence.
On the first day, the boy hammered 37 nails into that fence.
The boy gradually began to control his temper over the next few weeks, and the number of nails he was hammering into the fence slowly decreased.
He discovered it was easier to control his temper than to hammer those nails into the fence.
Finally, the day came when the boy didn't lose his temper at all. He told his father the news and the father suggested that the boy should now pull out a nail every day he kept his temper under control.
The days passed and the young boy was finally able to tell his father that all the nails were gone. The father took his son by the hand and led him to the fence.
"you have done well, my son, but look at the holes in the fence. The fence will never be the same. When you say things in anger, they leave a scar just like this one. You can put a knife in a man and draw it out. It won't matter how many times you say I'm sorry, the wound is still there."
Moral of the story:
Control your anger, and don't say things to people in the heat of the moment, that you may later regret. Some things in life, you are unable to take back.
3. The Blind Girl (Change)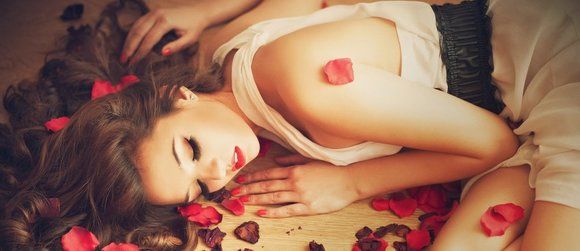 There was a blind girl who hated herself purely for the fact she was blind. The only person she didn't hate was her loving boyfriend, as he was always there for her. She said that if she could only see the world, she would marry him.
One day, someone donated a pair of eyes to her – now she could see everything, including her boyfriend. Her boyfriend asked her, "now that you can see the world, will you marry me?"
The girl was shocked when she saw that her boyfriend was blind too, and refused to marry him. Her boyfriend walked away in tears, and later wrote a letter to her saying:
"Just take care of my eyes dear."
Moral of the story:
When our circumstances change, so does our mind. Some people may not be able to see the way things were before, and might not be able to appreciate them. There are many things to take away from this story, not just one.
This is one of the inspirational short stories that left me speechless.
2. Puppies for Sale (Understanding)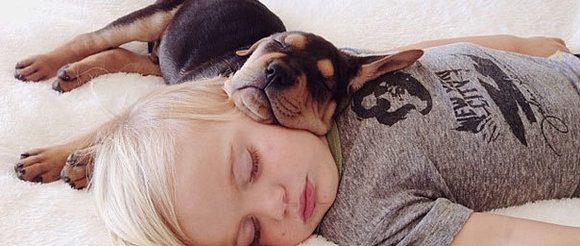 A shop owner placed a sign above his door that said: "Puppies For Sale."
Signs like this always have a way of attracting young children, and to no surprise, a boy saw the sign and approached the owner;
"How much are you going to sell the puppies for?" he asked.
The store owner replied, "Anywhere from $30 to $50."
The little boy pulled out some change from his pocket. "I have $2.37," he said. "Can I please look at them?"
The shop owner smiled and whistled. Out of the kennel came Lady, who ran down the aisle of his shop followed by five teeny, tiny balls of fur.
One puppy was lagging considerably behind. Immediately the little boy singled out the lagging, limping puppy and said, "What's wrong with that little dog?"
The shop owner explained that the veterinarian had examined the little puppy and had discovered it didn't have a hip socket. It would always limp. It would always be lame.
The little boy became excited. "That is the puppy that I want to buy."
The shop owner said, "No, you don't want to buy that little dog. If you really want him, I'll just give him to you."
The little boy got quite upset. He looked straight into the store owner's eyes, pointing his finger, and said;
"I don't want you to give him to me. That little dog is worth every bit as much as all the other dogs and I'll pay full price. In fact, I'll give you $2.37 now, and 50 cents a month until I have him paid for."
The shop owner countered, "You really don't want to buy this little dog. He is never going to be able to run and jump and play with you like the other puppies."
To his surprise, the little boy reached down and rolled up his pant leg to reveal a badly twisted, crippled left leg supported by a big metal brace. He looked up at the shop owner and softly replied, "Well, I don't run so well myself, and the little puppy will need someone who understands!"
1. Box Full of Kisses (Love)
Some time ago, a man punished his 3-year-old daughter for wasting a roll of gold wrapping paper. Money was tight and he became infuriated when the child tried to decorate a box to put under the Christmas tree.
Nevertheless, the little girl brought the gift to her father the next morning and said, "This is for you, Daddy."
The man became embarrassed by his overreaction earlier, but his rage continue when he saw that the box was empty. He yelled at her; "Don't you know, when you give someone a present, there is supposed to be something inside?"
The little girl looked up at him with tears in her eyes and cried;
"Oh, Daddy, it's not empty at all. I blew kisses into the box. They're all for you, Daddy."
The father was crushed. He put his arms around his little girl, and he begged for her forgiveness.
Only a short time later, an accident took the life of the child.
Her father kept the gold box by his bed for many years and, whenever he was discouraged, he would take out an imaginary kiss and remember the love of the child who had put it there.
Moral of the story:
Love is the most precious gift in the world.
Summary of the 10 Best Inspirational Stories
Here's a quick summary of the 10 best short inspirational stories:
Box Full of Kisses (Love)
Puppies for Sale (Understanding)
The Blind Girl (Change)
Control Your Temper (Anger)
The Butterfly (Struggles)
The Obstacle in Our Path (Opportunity)
A Pound of Butter (Honesty)
The Group of Frogs (Encouragement)
Thinking Out of the Box (Creative Thinking)
The Elephant Rope (Belief)
Thanks for reading these inspirational short stories. Some of them left me speechless for a minute or two, and it really does make us think.
If you know of any other inspirational short stories that you think should be featured on the list, then let me know in the comments below or drop me an email and I'll feature them in part two later on in the year.
Which are your favorite inspirational short stories? Leave a comment below.