The 50 Best TV Shows of All Time
What are the best TV Shows of all time?
Fan of The Sopranos? Enjoy Mad Men, Breaking Bad, Boardwalk Empire, and the Game of Thrones?
Then you're going to want to stick around, as we've put together a list of the 50 best TV shows of all time, including everything from iconic British sitcoms to epic American sagas; you'll find it all below!
So, without further ado, here's a list of the 50 best TV shows of all time.
The 50 Best TV Shows of All Time
The list of TV shows and figures mentioned below have been compiled from various sources around the web, such as IGN, IMDB & Empire.
These are the 50 best TV shows of all time:
50. House
American television medical drama, House, follows Dr. Gregory House, a medical genius who leads a team of diagnosticians at a fictional Princeton-Plainsboro Teaching Hospital in New Jersey.
His team helps several patients while House guides the deliberations and diagnosis.
The series was first aired on the Fox network in November 2004 and ran for eight seasons until it came to an end in May 2012.
49. Oz
Oz is an American television drama series that was released in July 1997.
It follows the story of the daily activities of a rather unusual prison facility called "Emerald City," and it's carefully managed, criminal inhabitants.
Oz was produced by the premium cable network HBO and ran for six seasons, with the finale aired in February 2003.
48. Fargo
Fargo is an American black comedy-crime drama television series.
It follows Lorne Malvo (Billy Bob Thorton), who, on passing through Bemidji, Minnesota, influences the community with his malice, violence, and deception.
The series premiered on April 15, 2014, and ran for three seasons. Another season is in the pipeline but delayed due to the COVID-19 pandemic.
47. Only Fools And Horses
Next on our list of the best TV shows of all time is Only Fools And Horses.
This British television sitcom debuted in 1981, on BBC One, and ran for ten years, with a further sixteen sporadic Christmas episodes.
In a nutshell, the series follows the "Trotters," a south-east London family of market traders and wheeler-dealers, as they do what they can to make their fortune.
46. Fleabag
Fleabag is a British comedy-drama television series that follows the daily activities of a free-spirited, confused and angry young woman in London.
The show was released in July 2016 and ran for two series until it concluded in April 2019.
45. Stranger Things
Stranger Things is an American science fiction drama-horror web series that premiered on Netflix on July 15, 2016.
The shows first season focuses on the investigation into the disappearance of a young boy and the strange goings-on in and around the town in which it's set: Hawkins, Indiana.
Also, a young girl appears out of nowhere that has some unusual psychokinetic abilities.
Stranger Things ran for three seasons, with a total of twenty-five episodes.
44. Roots (2016)
Roots is a 2016 remake of the 1977 miniseries of the same name.
It first aired on May 30, 2016, and chronicles the life and events of an African man that was sold as a slave in the United States of America.
Roots ran for a single season with a total of four episodes.
43. Sons of Anarchy
Sons of Anarchy is a 2008 American crime television series that follows the day-to-day lives of an outlaw motorcycle club operating in the fictional Californian Central Valley town of Charming.
The series premiered on September 3, 2008, and ran for seven seasons totaling 92 episodes.
42. 24
24 is an American action drama television series that follows the operations of Jack Bauer, Director of Field Ops for the Counter-Terrorist Unit of Los Angeles.
To save his nation from the ultimate threat, Bauer must race against the clock to figure out terrorist plots and end them once and for all.
24 premiered on November 6, 2001, and spanned 192 episodes across eight seasons.
41. Frasier
Next on the list is the American sitcom television series, Frasier.
The series follows the life and shenanigans of psychiatrist Fraiser Crane after he returns to his hometown of Seattle, Washington, to build a new life as a radio personality.
The TV show premiered on September 16, 1993, and ran for 11 seasons.
40. Six Feet Under
Six Feet Under premiered on HBO in the United States on June 3, 2001.
The American drama television series follows the lives and daily activities of the Fisher family, who own and operate a funeral home in Los Angeles.
The series spanned sixty-three episodes across five seasons.
39. ER
ER is an American medical drama television series that premiered on NBC on September 19, 1994.
The show follows the physicians and staff members of the emergency room (ER) of the fictional County General Hospital in Chicago, Illinois.
ER ran for 331 episodes across 15 seasons.
38. Blackadder
Blackadder is a pseudo-historical British sitcom series that ran from 1983-1989.
Each series was in its own historical period and followed the shenanigans of Blackadder (Rowan Atkinson) and his partner in crime, Baldrick (Tony Robinson).
Blackadder ran for 24 episodes across four series.
37. The Shield
American crime drama, The Shield, follows the activities of a new division of the Los Angeles Police Department, that's been set up to control and maintain peace in the fictional district of Farmington, which has a particularly bad history of drug trafficking, prostitution and gang activity.
The Shield premiered on March 12, 2002, and ran for 88 episodes across seven seasons.
36. The Walking Dead
The next best TV show of all time is The Walking Dead.
This American post-apocalyptic horror television series was based on the comic book series by Robert Kirkman, Tony Moore, and Charlie Adlard.
It's about a group of survivors that are trying to stay alive while being consistently hunted by flesh-eating zombies, known as "walkers."
The Walking Dead premiered on October 31, 2010, and ran for 146 episodes across ten seasons.
35. NYPD Blue
NYPD Blue is an American police procedural drama television series that reflects the struggles of the fictional 15th Precinct detective squad in Manhattan.
The series was initially broadcast on the ABC network and ran from September 1993 to March 2005.
NYPD Blue received critical acclaim with praise directed toward its realistic portrayal of the cast's professional and personal lives.
34. Orange Is the New Black
Orange Is the New Black is an American comedy-drama web television series.
It's based on Piper Kerman's memoir; Orange Is the New Black: My Year in a Women's Prison (2010), which documents her experiences in a minimum-security federal prison.
The TV show debuted on Netflix on July 11, 2013, and went on to become Netflix's most-watched original series.
33. Better Call Saul
Better Call Saul is an American television crime drama series and a prequel and spin-off of Breaking Bad.
The show follows the life of Jimmy McGill, a con-man turned lawyer who transforms himself into a criminal for hire under the persona of "Saul Goodman."
The show premiered on AMC on February 8, 2015, and ran for five seasons to date, with the sixth season scheduled to be released in 2021.
32. 30 Rock
The next best TV show is the American satirical sitcom television series, 30 Rock.
The show follows the behind the scenes events of a fictional live sketch comedy show and derives its name from 30 Rockefeller Plaza in New York City.
30 Rock was released on October 11, 2006, and ran for a total of 138 episodes across seven seasons.
31. Sherlock
Sherlock is a British crime television series, starring Benedict Cumberbatch as Sherlock Holmes and Martin Freeman as Doctor John Watson.
It's based on the Sherlock Holmes detective stories by Sir Arthur Conan Doyle, and ran from 2010 to 2017, across four three-part series.
Sherlock won numerous industry awards and was praised for its writing, acting, and direction.
30. Parks and Recreation
The thirtieth best TV show of all time is Parks and Recreation.
The American political satire sitcom is about the antics of Indiana town's public officials as they endeavor to clean up the city and make it a better place for all.
The show premiered on NBC on April 9, 2009, and ran for 125 episodes, across seven seasons, finishing up in February 2015.
29. Curb Your Enthusiasm
Curb Your Enthusiasm is an American comedy television series that premiered on HBO on October 15, 2000.
It follows semi-retired television writer and producer, Larry David, as he gets himself into all sorts of trouble with his friends and total strangers throughout Los Angeles.
The show ran for 100 episodes across ten seasons and won several industry awards, including the 2002 Golden Globe Award for Best Television Series.
28. The Tonight Show Starring Johny Carson
The Tonight Show Starring Johny Carson was an American late-night talk show hosted by Johny Carson that premiered on NBC from October 1, 1962, until May 22, 1992.
The show was ranked No. 12 on TV Guide's 50 Greatest TV Shows of All Time.
27. Buffy The Vampire Slayer
Buffy The Vampire Slayer is an American supernatural drama television series that was based on the 1992 film of the same name.
The show follows a young female vampire slayer called "Buffy Summers" as she's chosen to battle against all different kinds of vampires, monsters, and demonic forces.
The series received critical acclaim and, when the show was aired, used to reach between four and six million viewers per episode.
26. Peaky Blinders
Peaky Blinders is the twenty-sixth best TV show of all time.
The British period crime drama is set in Birmingham, England, and follows the shenanigans of the fictional Shelby crime family after the First World War.
The series premiered on September 12, 2013, and ran for 30 episodes across five seasons.
25. The X Files
The X Files is an American science fiction drama television series that revolves around FBI special agents Fox Mulder and Dana Scully as they work their way through a series of unsolved paranormal cases, known as X-Files.
The show aired from September 10, 1993, to May 19, 2002, spawning 202 episodes across nine seasons.
24. Arrested Development
Next up is Arrested Development.
This American television sitcom follows a formerly wealthy dysfunctional family, the Bluths. It documents their day-to-day lives by handheld camera work, voice-over narration, historical footage, and archival photos.
The show received critical acclaim upon release and won six primetime Emmy Awards and one Golden Globe Award.
23. Deadwood
Deadwood is an American Western television series that's set in Deadwood, South Dakota, in the 1870s and depicts the towns rise from a camp to a town.
The show premiered on March 21, 2004, and spanned three seasons and 36 episodes.
Deadwood received widespread critical acclaim and is regarded as one of the greatest TV shows of all time.
22. Friends
American sitcom television series Friends follows the lives of six friends in their 20s and 30s as they go about their lives in Manhattan, New York City.
The show premiered on NBC on Septemeber 22, 1994, and spanned ten highly successful seasons.
Friends received critical acclaim across each season, won countless industry awards, and became one of the most popular television shows of all time.
21. Band of Brothers
Band of Brothers is about the history of 2nd Battalion, 506th Parachute Infantry Regiment, of the 101st Airborne Division, the "Easy" Company.
It follows their progression in struggles from jump training in the United States to significant action in Europe, until the end of World War II.
The series premiere on HBO on September 9, 2001, and won an Emmy and Golden Globe award in the same year for "Best Miniseries."
20. Fawlty Towers
Fawlty Towers is a British television sitcom that premiered on BBC2 in 1975.
It's set in a fictional hotel called Fawlty Towers, in the seaside town of Torquay on the "English Riviera." It centers around Basil Fawlty, the proprietor of the hotel, and his wife Sybil as they attempt to run their hotel amidst several farcical situation s and demanding guests.
Two series of six episodes were produced, and the show was named the greatest ever British TV sitcom by a panel of comedy experts compiled by the Radio Times.
19. South Park
South Park is the nineteenth best TV show of all time.
This American animated sitcom follows the lives of four fictional boys – Stan Marsh, Kyle Broflovski, Eric Cartman, and Kenny McCormick, as they get up to no good in their home town in Colorado.
The show debuted on August 13, 1997, and ran 307 episodes across 23 seasons.
South Park won numerous industry awards and was ranked as the tenth Greatest TV Cartoon of All Time by TV Guide.
18. Battlestar Galactica
The 2004 American military science fiction television series, Battlestar Galactica premiered in October 2004.
The series is set on a group of planets, known as the Twelve Colonies, in a far-flung star system. After the colony comes under attack, a crew formed to protect the last of humanity.
Battlestar Galactica spanned 76 episodes across four seasons and earned critical acclaim from several of the most significant industry publications.
17. All in the Family
The seventeenth best TV show of all time is American sitcom, All in the Family.
The series follows the life of a working-class father in his efforts to support his family and documents the squabbles of their day-to-day life.
All in the Family debuted on January 12, 1971, and ran for 205 episodes across nine seasons.
16. Boardwalk Empire
Boardwalk Empire is an American period crime drama series set in Atlantic City, New Jersey.
It follows the life of Enoch "Nucky" Thompson as he tries to control and run. Atlantic City during the Prohibition period of the 1920s and 1930s.
The show received widespread critical acclaim, with praise directed toward its visual style and basis on historical figures.
Boardwalk Empire received several industry awards, including a Golden Globe Award for "Best Television Series-Drama" in 2011.
15. Twin Peaks
Twin Peaks is an American mystery horror drama series that first premiered on April 8, 1990, on ABC.
It follows the investigation into the murder of homecoming queen Laura Palmer in the fictional town of Twin Peaks. FBI Special Agent Dale Cooper heads up the investigation and is met with exciting twists along the way.
The show spanned 48 episodes across three seasons and received fourteen nominations at the 42nd Primetime Emmy Awards for a number of different categories.
14. The West Wing
The West Wing is a 1999 American serial political drama series that is primarily set in the West Wing of the White House during the Democratic administration of Josiah Bartlet.
It's regarded as one of the greatest and most influential television series of all time. It's won a multitude of awards, including three Golden Globe Awards and 26 Primetime Emmy Awards.
13. Doctor Who
Coming in at number thirteen on our list of the best TV shows of all time is the British science fiction television program, Doctor Who.
The series is about the escapades of a Time Lord called "the Doctor" as he explores the entire universe in a time-traveling machine called the TARDIS.
The show is recognized as one of Britain's most exceptional television programs, and won countless industry awards, like the 2006 British Academy Television Award for Best Drama Series.
12. Star Trek: The Original Series
Star Trek: The Original Series is an American Science-fiction television series that follows the adventures of the Starship USS Enterprise and all its crew.
The purpose of the Enterprise is to seek out and explore strange new worlds, life, and civilizations, and to "boldly go where no man has gone before."
The series ran for a total of 79 episodes across three seasons.
11. The Office
The Office is a British television mockumentary sitcom, created, written, and directed by Ricky Gervais and Stephen Merchant.
The show explores the day-to-day lives of several office employees that work for a fictional paper company, Wernham Hogg.
The Office ran for a total of 14 episodes split across two series, and became one of the most successful British comedy exports ever!
10. Saturday Night Live
The tenth best TV show of all time is Saturday Night Live.
The American TV show sees a famous guest host perform several sketches and parodies created by the cast to a live audience.
Saturday Night Live premiered on NBC on October 11, 1975, and ran for 889 episodes across 45 seasons, making it one of the longest-running TV shows in history.
9. Lost
Lost is a 2004 American drama television series, comprising of 121 episodes over six seasons.
The show follows a group of survivors that are stranded on a mysterious South Pacific island after their plane crashes. It contains elements of science fiction and the supernatural.
Lost is regularly praised by critics as being one of the greatest television series of all time and has won countless industry awards, including a Golden Globe and a British Academy Award.
8. Seinfeld
American sitcom television series, Seinfeld, debuted on NBC on July 5, 1989, and ran for 180 episodes across nine seasons, coming to an end in May 1998.
The show is about a fictional version of Jerry Seinfeld, one of the creators of the show, and follows his personal life as he lives in Manhattan's Upper West Side.
Seinfeld is widely regarded as one of the greatest and most influential sitcoms of all time.
7. The Simpsons
The next best TV show is The Simpsons.
The animated American sitcom depicts working-class life in the fictional town of Springfield and follows the Simpson family and mimics typical American culture and society.
The Simpsons debuted on December 17, 1989, and have since broadcast 684 episodes, making it the longest-running American sitcom of all time!
6. The Twilight Zone
The Twilight Zone is an American anthology television series, which ran from 1959 to 1964 on CBS.
In each episode, characters find themselves dealing with disturbing events, which is described as entering "the Twilight Zone." Each episode often had a surprise ending and a moral, and the phrase "twilight zone" was inspired by the series.
The series ran for 156 episodes across five seasons and won a Golden Globe in 1963 and a Primetime Emmy Award in 1960 and 1961.
5. Mad Men
The fifth-best TV show of all time is Mad Men.
The American period drama series follows Don Draper, a creative director at Sterling Cooper, an advertising agency on Madison Avenue in Manhattan, New York City, and tracks his friends and professional colleagues lives throughout the 1960s.
Upon release, Mad Men received widespread critical acclaim and was praised for its writing, directing, visual style, acting, and historical authenticity.
4. Game of Thrones
Game of Thrones is one of the most successful American fantasy drama series of all time.
The show is an adaptation of A Song of Ice and Fire by George R.R Martin's series of fantasy novels and has several plots and story arcs.
Critics praised the series for its complex characters, story, acting, scope, and production values, and it received the most Primetime Emmy Awards by any drama series, with a total of 58 to its name.
3. Breaking Bad
The third best TV show of all time is Breaking Bad.
The American neo-Western crime drama series consists of 62 episodes across five seasons, and follows the life of Walter White, a depressed high school chemistry teacher – turned methamphetamine drug dealer, in hopes of securing financial future for his family after being diagnosed with terminal cancer.
Breaking Bad won numerous industry awards and is often regarded as one of the greatest television series of all time.
2. The Wire
American crime drama television series, The Wire, comprises of 60 episodes over five seasons and follows the Baltimore drug scene through the eyes of both the law enforcement and drug dealers.
The Wire has won a variety of industry awards, including the Directors Guild of America Award, a TCA Heritage Award, a Writers Guild of America Award for Television: Dramatic series, and many, many more.
1. The Sopranos
The best TV show of all time is The Sopranos.
The American crime drama television series focuses on the life of New Jersey-based Italian-American mobster Tony Soprano, as he tries to lead his criminal organization while maintaining his family life.
The Sopranos premiered on HBO on January 10, 1999, and ran for six seasons totaling 86 episodes.
The multi-award-winning series is widely regarded as one of the greatest television series of all time, having 21 Primetime Emmy Awards and five Golden Globes to its name!
Summary
We hope you enjoyed our list of the 50 best TV shows of all time.
Who doesn't love a good TV show, right?! We certainly do.
The Sopranos is our absolute favorite, followed by Breaking Bad, Better Call Saul, and Game of Thrones. We binge-watch them all!
Here's a quick recap of the 50 best TV shows of all time:
The Sopranos
The Wire
Breaking Bad
Game of Thrones
Mad Men
The Twilight Zone
The Simpsons
Seinfeld
Lost
Saturday Night Live
The Office
Star Trek: The Original Series
Doctor Who
The West Wing
Twin Peaks
Boardwalk Empire
All in the Family
Battlestar Galactica
South Park
Fawlty Towers
Band of Brothers
Friends
Deadwood
Arrested Development
The X Files
Peaky Blinders
Buffy The Vampire Slayer
The Tonight Show Starring Johny Carson
Curb Your Enthusiasm
Parks and Recreation
Sherlock
30 Rock
Better Call Saul
Orange Is the New Black
NYPD Blue
The Walking Dead
The Shield
Blackadder
ER
Six Feet Under
Fraiser
24
Sons of Anarchy
Roots
Stranger Things
Fleabag
Only Fools And Horses
Fargo
Oz
House
What's your favorite TV show? Leave a comment below.
The 10 Best Short Moral Stories With Valuable Lessons
Stories that have morals and messages behind them are always powerful. In fact, it's crazy just how powerful a 200 word story can be.
Our last article of short stories became so popular, that we decided to create another list, in which every story has a simple moral behind it.
The 10 Best Short Moral Stories
Some of these stories are very short and basic. In fact some are so basic they're most likely featured in children's books somewhere. However, the strength of the message remains the same.
Here's some more of the best short moral stories:
1. An Old Man Lived in the Village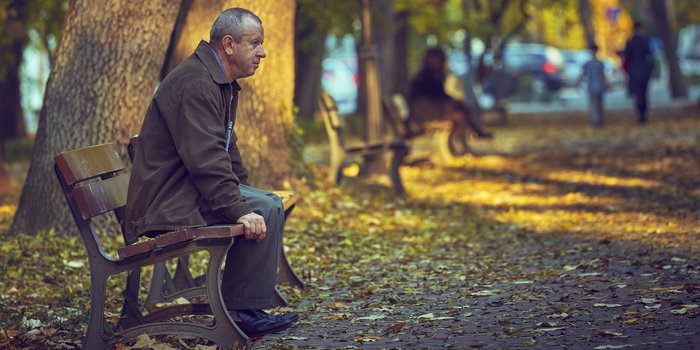 An old man lived in the village. He was one of the most unfortunate people in the world. The whole village was tired of him; he was always gloomy, he constantly complained and was always in a bad mood.
The longer he lived, the more bile he was becoming and the more poisonous were his words. People avoided him, because his misfortune became contagious. It was even unnatural and insulting to be happy next to him.
He created the feeling of unhappiness in others.
But one day, when he turned eighty years old, an incredible thing happened. Instantly everyone started hearing the rumour:
"An Old Man is happy today, he doesn't complain about anything, smiles, and even his face is freshened up."
The whole village gathered together. The old man was asked:
Villager: What happened to you?
"Nothing special. Eighty years I've been chasing happiness, and it was useless. And then I decided to live without happiness and just enjoy life. That's why I'm happy now." – An Old Man
Moral of the story:
Don't chase happiness. Enjoy your life.
2. The Wise Man
People have been coming to the wise man, complaining about the same problems every time. One day he told them a joke and everyone roared in laughter.
After a couple of minutes, he told them the same joke and only a few of them smiled.
When he told the same joke for the third time no one laughed anymore.
The wise man smiled and said:
"You can't laugh at the same joke over and over. So why are you always crying about the same problem?"
Moral of the story:
Worrying won't solve your problems, it'll just waste your time and energy.
3. The Foolish Donkey
A salt seller used to carry the salt bag on his donkey to the market every day.
On the way they had to cross a stream. One day the donkey suddenly tumbled down the stream and the salt bag also fell into the water. The salt dissolved in the water and hence the bag became very light to carry. The donkey was happy.
Then the donkey started to play the same trick every day.
The salt seller came to understand the trick and decided to teach a lesson to it. The next day he loaded a cotton bag on the donkey.
Again it played the same trick hoping that the cotton bag would be still become lighter.
But the dampened cotton became very heavy to carry and the donkey suffered. It learnt a lesson. It didn't play the trick anymore after that day, and the seller was happy.
Moral of the story:
Luck won't favor always.
4. Having A Best Friend
A story tells that two friends were walking through the desert. During some point of the journey they had an argument, and one friend slapped the other one in the face.
The one who got slapped was hurt, but without saying anything, wrote in the sand;
"Today my best friend slapped me in the face."
They kept on walking until they found an oasis, where they decided to take a bath. The one who had been slapped got stuck in the mire and started drowning, but the friend saved him. After he recovered from the near drowning, he wrote on a stone;
"Today my best friend saved my life."
The friend who had slapped and saved his best friend asked him;
"After I hurt you, you wrote in the sand and now, you write on a stone, why?"
The other friend replied;
"When someone hurts us we should write it down in sand where winds of forgiveness can erase it away. But, when someone does something good for us, we must engrave it in stone where no wind can ever erase it."
Moral of the story:
Don't value the things you have in your life. But value who you have in your life.
5. The Four Smart Students
One night four college students were out partying late night and didn't study for the test which was scheduled for the next day. In the morning, they thought of a plan.
They made themselves look dirty with grease and dirt.
Then they went to the Dean and said they had gone out to a wedding last night and on their way back the tire of their car burst and they had to push the car all the way back. So they were in no condition to take the test.
The Dean thought for a minute and said they can have the re-test after 3 days. They thanked him and said they will be ready by that time.
On the third day, they appeared before the Dean. The Dean said that as this was a Special Condition Test, all four were required to sit in separate classrooms for the test. They all agreed as they had prepared well in the last 3 days.
The Test consisted of only 2 questions with the total of 100 Points:
1) Your Name? __________ (1 Points)
2) Which tire burst? __________ (99 Points)
Options – (a) Front Left (b) Front Right (c) Back Left (d) Back Right
Moral of the story:
Take responsibility or you will learn your lesson.
6. The Greedy Lion
It was an incredibly hot day, and a lion was feeling very hungry.
He came out of his den and searched here and there. He could find only a small hare. He caught the hare with some hesitation. "This hare can't fill my stomach" thought the lion.
As the lion was about to kill the hare, a deer ran that way. The lion became greedy. He thought;
"Instead of eating this small hare, let me eat the big deer."
He let the hare go and went behind the deer. But the deer had vanished into the forest. The lion now felt sorry for letting the hare off.
Moral of the story:
A bird in hand is worth two in the bush.
7. Two Friends & The Bear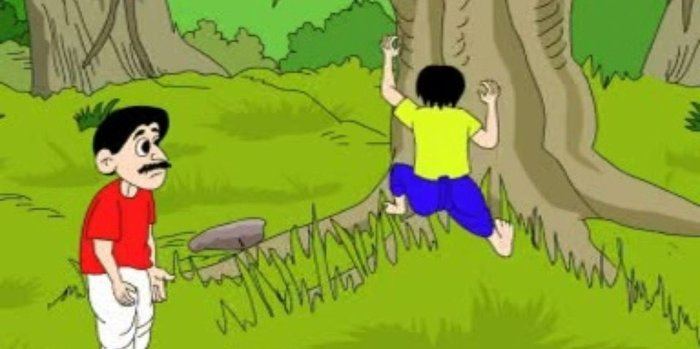 Vijay and Raju were friends. On a holiday they went walking into a forest, enjoying the beauty of nature. Suddenly they saw a bear coming at them. They became frightened.
Raju, who knew all about climbing trees, ran up to a tree and climbed up quickly. He didn't think of Vijay. Vijay had no idea how to climb the tree.
Vijay thought for a second. He'd heard animals don't prefer dead bodies, so he fell to the ground and held his breath. The bear sniffed him and thought he was dead. So, it went on its way.
Raju asked Vijay;
"What did the bear whisper into your ears?"
Vijay replied, "The bear asked me to keep away from friends like you" …and went on his way.
Moral of the story:
A friend in need is a friend indeed.
8. The Struggles of Our Life
Once upon a time a daughter complained to her father that her life was miserable and that she didn't know how she was going to make it.
She was tired of fighting and struggling all the time. It seemed just as one problem was solved, another one soon followed.
Her father, a chef, took her to the kitchen. He filled three pots with water and placed each on a high fire.
Once the three pots began to boil, he placed potatoes in one pot, eggs in the second pot and ground coffee beans in the third pot. He then let them sit and boil, without saying a word to his daughter.
The daughter, moaned and impatiently waited, wondering what he was doing. After twenty minutes he turned off the burners.
He took the potatoes out of the pot and placed them in a bowl. He pulled the eggs out and placed them in a bowl. He then ladled the coffee out and placed it in a cup.
Turning to her, he asked. "Daughter, what do you see?"
"Potatoes, eggs and coffee," she hastily replied.
"Look closer" he said, "and touch the potatoes." She did and noted that they were soft.
He then asked her to take an egg and break it. After pulling off the shell, she observed the hard-boiled egg.
Finally, he asked her to sip the coffee. Its rich aroma brought a smile to her face.
"Father, what does this mean?" she asked.
He then explained that the potatoes, the eggs and coffee beans had each faced the same adversity-the boiling water. However, each one reacted differently. The potato went in strong, hard and unrelenting, but in boiling water, it became soft and weak.
The egg was fragile, with the thin outer shell protecting its liquid interior until it was put in the boiling water. Then the inside of the egg became hard.
However, the ground coffee beans were unique. After they were exposed to the boiling water, they changed the water and created something new.
"Which one are you?" he asked his daughter.
"When adversity knocks on your door, how do you respond? Are you a potato, an egg, or a coffee bean?"
Moral of the story:
In life, things happen around us, things happen to us, but the only thing that truly matters is how you choose to react to it and what you make out of it. Life is all about leaning, adopting and converting all the struggles that we experience into something positive.
9. The Fox & The Grapes
One afternoon a fox was walking through the forest and spotted a bunch of grapes hanging from over a lofty branch.
"Just the thing to quench my thirst," he thought.
Taking a few steps back, the fox jumped and just missed the hanging grapes. Again the fox took a few paces back and tried to reach them but still failed.
Finally, giving up, the fox turned up his nose and said, "They're probably sour anyway," and proceeded to walk away.
Moral of the story:
It's easy to despise what you can't have.
10. The Lion & The Poor Slave
A slave, ill-treated by his master, runs away to the forest. There he comes across a lion in pain because of a thorn in his paw. The slave bravely goes forward and removes the thorn gently.
The lion without hurting him goes away.
Some days later, the slave's master comes hunting to the forest and catches many animals and cages them. The slave is spotted by the masters' men who catch him and bring him to the cruel master.
The master asks for the slave to be thrown into the lion's cage.
The slave is awaiting his death in the cage when he realizes that it is the same lion that he had helped. The slave rescued the lion and all other caged animals.
Moral of the story:
One should help others in need, we get the rewards of our helpful acts in return.
Summary
Here's a quick recap on the 10 best short moral stories:
An old man lived in the village
The wise man
The foolish donkey
Having a best friend
The four smart students
The greedy lion
The two friends & the bear
The struggles of our life
The fox & the grapes
The lion & the poor slave
If you haven't seen our original article, with slightly more detailed inspirational short stories, check it out!
Do you have any other favorite short moral stories? Leave a comment below.
The 10 Best Motivational Speakers in the World
Who are the best motivational speakers of all time?
Motivational speakers have had an enormous impact on my life, and millions of others, no matter what their personal situation in life may be.
Their words are so powerful and inspirational, you just have to listen to their stuff on a daily basis. So it brings me to this post.
I've been enjoying a lot of motivational videos recently, have been creating my own, and have ended up listening to a lot of wonderful speeches.
Top 10 Best Motivational Speakers
But who are the best motivational speakers in the world?
Here's my list of the top 10 motivational speakers in the world.
These are the people you need to be following, listening to and watching on YouTube. They have transformed many people's lives including mine.
10. Nick Vujicic
Nick Vujicic was born on December 4th 1982 in Melbourne, Australia. Vujicic was born with Tetra-Amelia syndrome, a very rare disorder whereby someone is born with an absence of all four limbs.
This no doubt ably, made things incredibly tough for Nick growing up, as he struggled both mentally and physically.
It led to him founding his very own non-profit organization called 'Life Without Limbs'. Nick Vujicic is a true inspiration to us all, and if you've watched some of his motivational speeches on YouTube, you'll realize just how much he's been able to adapt to a life without limbs.
Many people with this disorder might not be willing to work hard in order to truly push their abilities.
He can type 43 words a minute on a computer. That's right, you heard me correctly. This is a guy who has an absence of all four limbs, but can type 43 words per minute on a computer.
I encourage you to watch some of his videos on YouTube, and see exactly what I'm talking about.
"It's a lie to think you're not good enough. It's a lie to think you're not worth anything." – nick Vujicic
9. Brian Tracy
Brian Tracy was born on January 5th 1944 in Vancouver, Canada, and is the CEO of Brian Tracy International, a company that specifically sets out to help individuals and organizations develop, train and grow.
Brian's ultimate goal is to help other people achieve their goals more efficiently and be able to achieve their full potential.
That definitely sets the foundation for being one of the best motivational speakers in the world.
His lifetime achievements are phenomenal, consulting huge numbers of businesses, hosting huge numbers of seminars and conducting years and years of research in Business, Economics, Psychology and Philosophy.
There's no more to say other than the title given on his website: Professional Speaker, Best Selling Author, Entrepreneur and Success Expert. Check out some of the best Brian Tracy quotes.
"No one lives long enough to learn everything they need to learn starting from scratch. To be successful, we absolutely, positively have to find people who have already paid the price to learn the things that we need to learn to achieve our goals." – Brian Tracy
8. Robin Sharma
Robin Sharma was born in 1964 in Nepal, and straight out of the Dalhousie University School of Law, became a professional lawyer. But he went much further in his career than being a fully qualified and successful lawyer.
Sharma has written a total of 15 published books, from 1995 – 2011, on the subjects of self-help and leadership. One of his most popular books written; 'The Monk Who Sold his Ferrari', has sold over 5 million copies worldwide.
The book is all about a character called Julian, who decides to sell his home and Ferrari to go on a spiritual journey, after being the victim to a sudden heart attack.
Some may say that Robin Sharma's more of a motivational author rather than speaker, but he deserves to be on this list. He's written 12 global best sellers, and is an expert author in the world of leadership and self development.
"Dreamers are mocked as impractical. The truth is they are the most practical, as their innovations lead to progress and a better way of life for all of us." – Robin S. Sharma
7. Wayne Dyer
Dr. Wayne Dyer was born on May 10th 1940 in Detroit, and spent the majority of his childhood in an orphanage.
Dyer was in the U.S Navy after graduating high school, from 1958 to 1962. He then received his degree in counselling, a profession that he chose to work in for a while before taking it one step further.
Dyer left his teaching job and started pursuing a career in motivational speaking, holding various lectures across the states and becoming an incredibly popular author.
The first book that Dyer ever wrote has now had over 35 million copies sold and he's proceeded to continue with his lecture tours, release various audio tapes and publish a regular stream of books.
"Passion is a feeling that tells you: this is the right thing to do. Nothing can stand in my way. It doesn't matter what anyone else says. This feeling is so good that it cannot be ignored. I'm going to follow my bliss and act upon this glorious sensation of joy." – Wayne Dyer
6. Zig Ziglar
Zig Ziglar was born on November 6th, 1926 in Alabama, and passed away on November 28th in 2012.
Ziglar has 11 siblings, and at the age of five years old, his father died of a stroke, and his sister passed away two days later. Zig actually served in the army from 1935 – 1946 during World War II.
Ziglar met his wife Jean when he was just 17 years old, and after the war began to work as a salesman for many different companies, eventually becoming the vice president for the Automotive Performance company.
He started taking part in motivational seminars, and also wrote his first book in 1975 titled: 'See You at the Top'. This was the first of at least 15 books he'd written during the period of 1975 and 2012.
A lot of wisdom has come from Zig Ziglar over the years and he is definitely one of the best motivational speakers in the world.
"You were designed for accomplishment, engineered for success, and endowed with the seeds of greatness." – Zig Ziglar
Arnold Schwarzenegger was born on July 30th 1947, in Austria. We all know him as the world famous professional bodybuilding champion, and there's a very inspirational story behind Arnie's bodybuilding success.
Schwarzenegger served in the Austrian army at the age of 18 years old for 1 year, which at the time was compulsory for all 18-year-old males.
During this time, he would still manage to fit in his workouts between all the training and drills, whilst most people were resting. He snuck out of the camp to compete in the Junior Mr. Europe contest, which he ended up winning.
Arnold's discipline towards his training was incredible, and the fact that he was willing to disobey the rules of the army and sneak out of the camp to compete in the contest, just goes to show how badly he wanted it.
Nowadays, he's an inspiration to many bodybuilders and a great source of motivation for anyone wanting to be successful.
"For me life is continuously being hungry. The meaning of life is not simply to exist, to survive, but to move ahead, to go up, to achieve, to conquer." – Arnold Schwarzenegger
4. Jim Rohn
Jim Rohn was born September 17th, 1930 in Yakima, Washington, and passed away on December 5th, 2009. He was a very successful entrepreneur, at one time being a Vice President of a very successful sales company, Nutri-Bio.
However, after the company eventually went out of business, he was invited to speak at a meeting of one of his clubs.
After this meeting, he was invited to speak at many other events and began making a name for himself. Rohn was a wise businessman and managed to impart much of this wisdom to others.
He's definitely earned the right to be on this list of the best motivational speakers in the world.
"If you don't design your own life plan, chances are you'll fall into someone else's plan. And guess what they have planned for you? Not much." – Jim Rohn
3. Les Brown
Les Brown was born on February 17th, 1945 in Miami, Florida. He was adopted by Mamie Brown, and whilst in grade school, was declared "educably mentally retarded".
Despite this and the emotional issues, it brought upon him; he was encouraged by others to continue to learn and be the best he could be. Leading him to unlock his full potential.
Les is another motivational speaker who is incredibly popular among the motivational video compilations that others create. Because his speeches are so deep and meaningful that they really get through to people.
His top-selling books: 'It's Not over until You Win!' and 'Live Your Dreams' are truly inspirational and well worth the read.
"When life knocks you down, try to land on your back. Because if you can look up, you can get up. Let your reason get you back up." – Les Brown
Tony Robbins was born on February 29th, 1960 in Los Angeles. His life at home when he was young was described by him as abusive and chaotic. It was because of this that he left home at the age of 17.
Originally when starting out in the world of motivational speaking, Robbins was promoting seminars for Jim Rohn. He later decided to begin his own journey by hosting his own seminars.
Tony has affected and changed so many people's lives in a positive way through his seminars, motivational speeches, inspirational quotes and best-selling books.
Search for him on YouTube and several videos will pop up showing him change someone's life.
The favorites of mine that I've watched, are where he cures a young man's stutter in 7 minutes and saves another guy's marriage in 8.
"One reason so few of us achieve what we truly want is that we never direct our focus; we never concentrate our power. Most people dabble their way through life, never deciding to master anything in particular." – Tony Robbins
1. Eric Thomas
Eric Thomas, born and raised in Detroit, was homeless at the age of 16 years old. But Eric decided that he wanted to make a better life for himself, to become someone with a life he could be proud of.
E.T did just that, and you can now check out powerful advice from Eric Thomas on YouTube. Including his "Thank God It's Monday" series.
He also managed to get the education he missed out on whilst he was homeless and pushed himself further to achieve all the qualifications he dreamed of being able to achieve.
Eric Thomas has become one of the best motivational speakers in the world. His YouTube videos are legendary and his best-selling books have taken in millions of dollars in revenue.
E.T's speeches are so popular, that you'll find he's featured in roughly 90% of the motivational videos that others create and upload to YouTube, using compilations of clips, speeches, and music.
"When you want to succeed as bad as you want to breathe, then you'll be successful." – Eric Thomas
Summary
I hope you enjoyed this list of the top 10 best motivational speakers in the world. Many of these speakers are featured within some of the videos we included in our new list of ultimate gym motivation. Take a look and see what you think.
Here's a quick recap on the list of the best motivational speakers in the world::
Eric Thomas
Tony Robbins
Les Brown
Jim Rohn
Arnold Schwarzenegger
Zig Ziglar
Dr. Wayne Dyer
Robin Sharma
Brian Tracy
Nick Vujicic
Who's your favorite of the 10 best motivational speakers? Do you still agree with the current order of this list? Leave a comment below.
The 10 Most Inspirational Short Stories I've Heard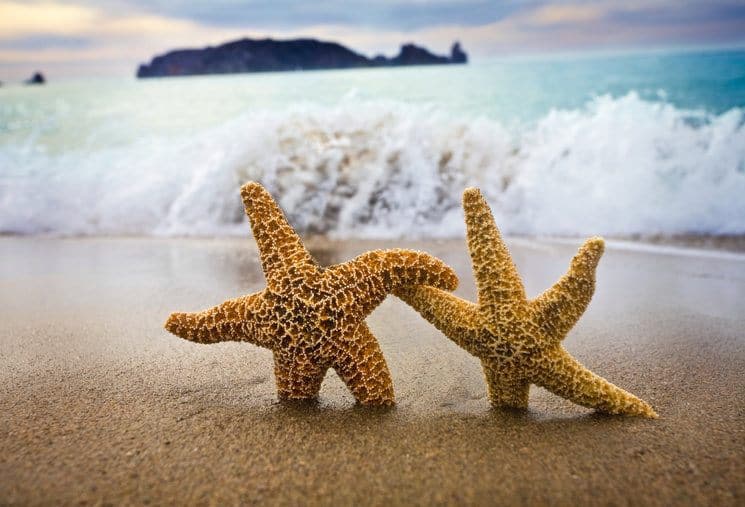 Short Inspirational stories are powerful reads;
The great thing about them is that they're so easy to digest, and there's always a moral at the end of the story.
Whether they're true stories or not is another thing, as many of them are legends supposedly hundreds of years old.
However, the stories that I'm talking about are so powerful and inspirational that many of them really do get you thinking and even leave you speechless at times.
The 10 Best Inspirational Short Stories
I've been reading plenty of these short stories in the past couple of weeks and found the lessons behind them truly wonderful. So I've decided to write out this article highlighting the 10 most inspirational short stories I've heard.
Next to the subheadings, in brackets, I've put what the story's lesson is all about, with a short description of the moral of the story at the end of each section.
10. The Elephant Rope (Belief)
A gentleman was walking through an elephant camp, and he spotted that the elephants weren't being kept in cages or held by the use of chains.
All that was holding them back from escaping the camp, was a small piece of rope tied to one of their legs.
As the man gazed upon the elephants, he was completely confused as to why the elephants didn't just use their strength to break the rope and escape the camp. They could easily have done so, but instead, they didn't try to at all.
Curious and wanting to know the answer, he asked a trainer nearby why the elephants were just standing there and never tried to escape.
The trainer replied;
"when they are very young and much smaller we use the same size rope to tie them and, at that age, it's enough to hold them. As they grow up, they are conditioned to believe they cannot break away. They believe the rope can still hold them, so they never try to break free."
The only reason that the elephants weren't breaking free and escaping from the camp was that over time they adopted the belief that it just wasn't possible.
Moral of the story:
No matter how much the world tries to hold you back, always continue with the belief that what you want to achieve is possible. Believing you can become successful is the most important step in actually achieving it.
9. Thinking Out of the Box (Creative Thinking)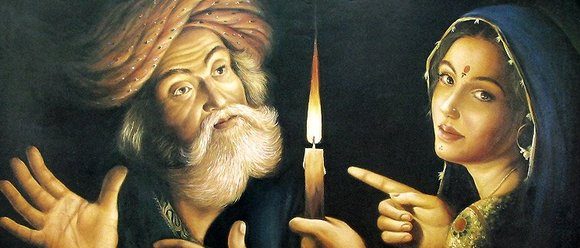 In a small Italian town, hundreds of years ago, a small business owner owed a large sum of money to a loan-shark. The loan-shark was a very old, unattractive looking guy that just so happened to fancy the business owner's daughter.
He decided to offer the businessman a deal that would completely wipe out the debt he owed him. However, the catch was that we would only wipe out the debt if he could marry the businessman's daughter.
Needless to say, this proposal was met with a look of disgust.
The loan-shark said that he would place two pebbles into a bag, one white and one black.
The daughter would then have to reach into the bag and pick out a pebble. If it was black, the debt would be wiped, but the loan-shark would then marry her. If it was white, the debt would also be wiped, but the daughter wouldn't have to marry the loan-shark.
Standing on a pebble-strewn path in the businessman's garden, the loan-shark bent over and picked up two pebbles.
Whilst he was picking them up, the daughter noticed that he'd picked up two black pebbles and placed them both into the bag.
He then asked the daughter to reach into the bag and pick one.
The daughter naturally had three choices as to what she could have done:
Refuse to pick a pebble from the bag.
Take both pebbles out of the bag and expose the loan-shark for cheating.
Pick a pebble from the bag fully well knowing it was black and sacrifice herself for her father's freedom.
She drew out a pebble from the bag, and before looking at it 'accidentally' dropped it into the midst of the other pebbles. She said to the loan-shark;
"Oh, how clumsy of me. Never mind, if you look into the bag for the one that is left, you will be able to tell which pebble I picked."
The pebble left in the bag is obviously black, and seeing as the loan-shark didn't want to be exposed, he had to play along as if the pebble the daughter dropped was white, and clear her father's debt.
Moral of the story:
It's always possible to overcome a tough situation throughout of the box thinking, and not give in to the only options you think you have to pick from.
8. The Group of Frogs (Encouragement)
As a group of frogs was traveling through the woods, two of them fell into a deep pit. When the other frogs crowded around the pit and saw how deep it was, they told the two frogs that there was no hope left for them.
However, the two frogs decided to ignore what the others were saying and they proceeded to try and jump out of the pit.
Despite their efforts, the group of frogs at the top of the pit were still saying that they should just give up. That they would never make it out.
Eventually, one of the frogs took heed to what the others were saying and he gave up, falling down to his death. The other frog continued to jump as hard as he could. Again, the crowd of frogs yelled at him to stop the pain and just die.
He jumped even harder and finally made it out. When he got out, the other frogs said, "Did you not hear us?"
The frog explained to them that he was deaf. He thought they were encouraging him the entire time.
Moral of the story:
People's words can have a big effect on other's lives. Think about what you say before it comes out of your mouth. It might just be the difference between life and death.
7. A Pound of Butter (Honesty)
There was a farmer who sold a pound of butter to a baker. One day the baker decided to weigh the butter to see if he was getting the right amount, which he wasn't. Angry about this, he took the farmer to court.
The judge asked the farmer if he was using any measure to weight the butter. The farmer replied, "Honor, I am primitive. I don't have a proper measure, but I do have a scale."
The judge asked, "Then how do you weigh the butter?"
The farmer replied;
"Your Honor, long before the baker started buying butter from me, I have been buying a pound loaf of bread from him. Every day when the baker brings the bread, I put it on the scale and give him the same weight in butter. If anyone is to be blamed, it is the baker."
Moral of the story:
In life, you get what you give. Don't try and cheat others.
6. The Obstacle In Our Path (Opportunity)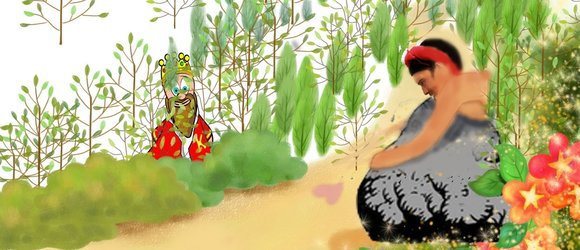 In ancient times, a King had a boulder placed on a roadway. He then hid himself and watched to see if anyone would move the boulder out of the way. Some of the king's wealthiest merchants and courtiers came by and simply walked around it.
Many people loudly blamed the King for not keeping the roads clear, but none of them did anything about getting the stone out of the way.
A peasant then came along carrying a load of vegetables. Upon approaching the boulder, the peasant laid down his burden and tried to push the stone out of the road. After much pushing and straining, he finally succeeded.
After the peasant went back to pick up his vegetables, he noticed a purse lying in the road where the boulder had been.
The purse contained many gold coins and a note from the King explaining that the gold was for the person who removed the boulder from the roadway.
Moral of the story:
Every obstacle we come across in life gives us an opportunity to improve our circumstances, and whilst the lazy complain, the others are creating opportunities through their kind hearts, generosity, and willingness to get things done.
5. The Butterfly (Struggles)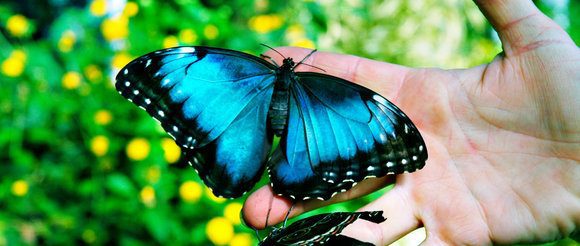 A man found a cocoon of a butterfly.
One day a small opening appeared. He sat and watched the butterfly for several hours as it struggled to force its body through that little hole.
Until it suddenly stopped making any progress and looked like it was stuck.
So the man decided to help the butterfly. He took a pair of scissors and snipped off the remaining bit of the cocoon. The butterfly then emerged easily, although it had a swollen body and small, shriveled wings.
The man didn't think anything of it and sat there waiting for the wings to enlarge to support the butterfly. But that didn't happen. The butterfly spent the rest of its life unable to fly, crawling around with tiny wings and a swollen body.
Despite the kind heart of the man, he didn't understand that the restricting cocoon and the struggle needed by the butterfly to get itself through the small opening; were God's way of forcing fluid from the body of the butterfly into its wings. To prepare itself for flying once it was out of the cocoon.
Moral of the story:
Our struggles in life develop our strengths. Without struggles, we never grow and never get stronger, so it's important for us to tackle challenges on our own, and not be relying on help from others.
4. Control Your Temper (Anger)
There once was a little boy who had a very bad temper. His father decided to hand him a bag of nails and said that every time the boy lost his temper, he had to hammer a nail into the fence.
On the first day, the boy hammered 37 nails into that fence.
The boy gradually began to control his temper over the next few weeks, and the number of nails he was hammering into the fence slowly decreased.
He discovered it was easier to control his temper than to hammer those nails into the fence.
Finally, the day came when the boy didn't lose his temper at all. He told his father the news and the father suggested that the boy should now pull out a nail every day he kept his temper under control.
The days passed and the young boy was finally able to tell his father that all the nails were gone. The father took his son by the hand and led him to the fence.
"you have done well, my son, but look at the holes in the fence. The fence will never be the same. When you say things in anger, they leave a scar just like this one. You can put a knife in a man and draw it out. It won't matter how many times you say I'm sorry, the wound is still there."
Moral of the story:
Control your anger, and don't say things to people in the heat of the moment, that you may later regret. Some things in life, you are unable to take back.
3. The Blind Girl (Change)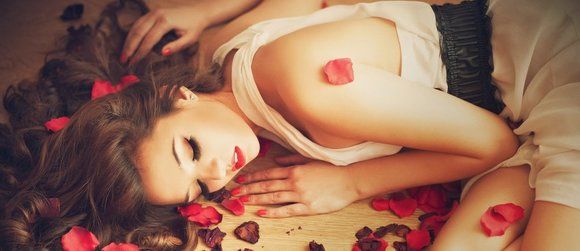 There was a blind girl who hated herself purely for the fact she was blind. The only person she didn't hate was her loving boyfriend, as he was always there for her. She said that if she could only see the world, she would marry him.
One day, someone donated a pair of eyes to her – now she could see everything, including her boyfriend. Her boyfriend asked her, "now that you can see the world, will you marry me?"
The girl was shocked when she saw that her boyfriend was blind too, and refused to marry him. Her boyfriend walked away in tears, and later wrote a letter to her saying:
"Just take care of my eyes dear."
Moral of the story:
When our circumstances change, so does our mind. Some people may not be able to see the way things were before, and might not be able to appreciate them. There are many things to take away from this story, not just one.
This is one of the inspirational short stories that left me speechless.
2. Puppies for Sale (Understanding)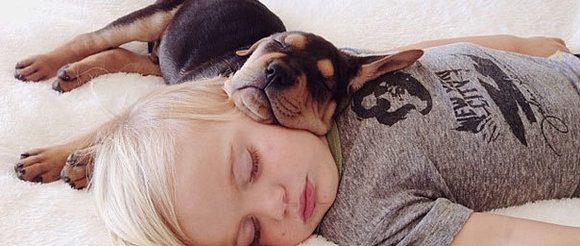 A shop owner placed a sign above his door that said: "Puppies For Sale."
Signs like this always have a way of attracting young children, and to no surprise, a boy saw the sign and approached the owner;
"How much are you going to sell the puppies for?" he asked.
The store owner replied, "Anywhere from $30 to $50."
The little boy pulled out some change from his pocket. "I have $2.37," he said. "Can I please look at them?"
The shop owner smiled and whistled. Out of the kennel came Lady, who ran down the aisle of his shop followed by five teeny, tiny balls of fur.
One puppy was lagging considerably behind. Immediately the little boy singled out the lagging, limping puppy and said, "What's wrong with that little dog?"
The shop owner explained that the veterinarian had examined the little puppy and had discovered it didn't have a hip socket. It would always limp. It would always be lame.
The little boy became excited. "That is the puppy that I want to buy."
The shop owner said, "No, you don't want to buy that little dog. If you really want him, I'll just give him to you."
The little boy got quite upset. He looked straight into the store owner's eyes, pointing his finger, and said;
"I don't want you to give him to me. That little dog is worth every bit as much as all the other dogs and I'll pay full price. In fact, I'll give you $2.37 now, and 50 cents a month until I have him paid for."
The shop owner countered, "You really don't want to buy this little dog. He is never going to be able to run and jump and play with you like the other puppies."
To his surprise, the little boy reached down and rolled up his pant leg to reveal a badly twisted, crippled left leg supported by a big metal brace. He looked up at the shop owner and softly replied, "Well, I don't run so well myself, and the little puppy will need someone who understands!"
1. Box Full of Kisses (Love)
Some time ago, a man punished his 3-year-old daughter for wasting a roll of gold wrapping paper. Money was tight and he became infuriated when the child tried to decorate a box to put under the Christmas tree.
Nevertheless, the little girl brought the gift to her father the next morning and said, "This is for you, Daddy."
The man became embarrassed by his overreaction earlier, but his rage continue when he saw that the box was empty. He yelled at her; "Don't you know, when you give someone a present, there is supposed to be something inside?"
The little girl looked up at him with tears in her eyes and cried;
"Oh, Daddy, it's not empty at all. I blew kisses into the box. They're all for you, Daddy."
The father was crushed. He put his arms around his little girl, and he begged for her forgiveness.
Only a short time later, an accident took the life of the child.
Her father kept the gold box by his bed for many years and, whenever he was discouraged, he would take out an imaginary kiss and remember the love of the child who had put it there.
Moral of the story:
Love is the most precious gift in the world.
Summary of the 10 Best Inspirational Stories
Here's a quick summary of the 10 best short inspirational stories:
Box Full of Kisses (Love)
Puppies for Sale (Understanding)
The Blind Girl (Change)
Control Your Temper (Anger)
The Butterfly (Struggles)
The Obstacle in Our Path (Opportunity)
A Pound of Butter (Honesty)
The Group of Frogs (Encouragement)
Thinking Out of the Box (Creative Thinking)
The Elephant Rope (Belief)
Thanks for reading these inspirational short stories. Some of them left me speechless for a minute or two, and it really does make us think.
If you know of any other inspirational short stories that you think should be featured on the list, then let me know in the comments below or drop me an email and I'll feature them in part two later on in the year.
Which are your favorite inspirational short stories? Leave a comment below.
<![CDATA[ */ var zbjs = {"ajaxurl":"https:\/\/wealthygorilla.com\/wp-admin\/admin-ajax.php","md5":"517bb233f68d5a67cd87e5b606259071","tags":[],"categories":["Top Lists"]}; /* ]]>