30 Motivational Neymar Jr Quotes On Success
Which are your favorite Neymar Jr quotes?
Neymar Jr is a Brazilian professional football player. He signed a 5-year contract with 'Paris Saint-Germain'.
He made his professional debut aged 17 years old with 'Santos' and in 2013 he was signed with 'Barcelona FC'. While with Barcelona, Neymar pulled off many impressive achievements. He is considered one of the best players in the world and 'Forbes' ranked him the world's third highest-paid athlete. 
Here's a collection of the most motivational Neymar Jr quotes:
30 Motivational Neymar Jr Quotes On Success
1. "There is no pressure when you are making a dream come true." – Neymar Jr
2. "Our objective is always to win. Every day, every game, and every competition." – Neymar Jr
3. "I've always had the greatest respect for and listened to both my father and my mother. I've always tried to follow my parents' advice because these are people who want the best for me." – Neymar Jr
4. "I want to help the Brazilian National Team the best way possible, whether is with goals, assists, or even a slide tackles, whatever." – Neymar Jr
5. "I have both Messi and Cristiano Ronaldo as my idols. If I can take a little of each player's game and make it my own, I would be very happy." – Neymar Jr
6. "There weren't many options growing up, so I would wear whatever possible. I once saw a little boy wearing Jordan sneakers in a movie and that made me dream." – Neymar Jr
7th of 30 Neymar Jr Quotes 
7. "Playing by the side of the best of the world is always good. Things get easier." – Neymar Jr
8. "It is very simple, Messi is the best in the world, and if you give him a little bit of space, he can do whatever he wants." – Neymar Jr
9. "I was never motivated by money. I think above all else about the happiness of my family, regardless of money." – Neymar Jr
10. "I have to enjoy every moment." – Neymar Jr
11. "Everything in my life has happened very early. Personally and professionally. I'm always learning: I have to." – Neymar Jr
12. "This moment, which we are living right now will pass too. We have to enjoy, enjoy all that we can." – Neymar Jr
13. "The acknowledgment comes naturally for those who deserve it." – Neymar Jr
14. "It was a huge thrill, to step on a pitch of a championship like the World Cup, is a sensation that – you know, passes everything in your head." – Neymar Jr
15. "I'm a bit sad because I'm leaving my cherished team in a city where I grew up and where I played for nine years in Santos. But I'm even happier to be facing a new challenge and for making a dream come true." – Neymar Jr
16. "I just want to be better every day, to get better every day, not to be better than anyone else." – Neymar Jr
17th of 30 Neymar Jr Quotes 
17. "Everyone has a right to rest so as not to injure themselves." – Neymar Jr

 
18. "What I think about is my happiness, together with my family. I want us to be happy." – Neymar Jr
19. "The secret is to believe in your dreams; in your potential that you can be like your star, keep searching, keep believing and don't lose faith in yourself." – Neymar Jr
20. "My father has been by my side since I was little. He takes care of things, my finances, and my family." – Neymar Jr
21. "I'm a guy who doesn't like to be alone, and the joy that my friends pass me, with them being always by my side, is gigantic." – Neymar Jr
22. "I like to watch good football so I like to watch good players." – Neymar Jr
23. "I like boots that are comfortable. Better for fit and touch as well." – Neymar Jr
24. "Having a child is an experience that teaches a person how important to prioritize the happiness of another person. Whatever you do, even whatever you are, is an example for him. In fact, that little being who depends on you so much, makes you also to have a huge dependence on him." – Neymar Jr
25. "Winning the Ballon d'Or is the consequence of your work." – Neymar Jr
26. "There are players that try to imitate others, but at free-kick time it is a personal thing. Every person has their own technique and routine when they stand over the ball and I have mine, I am not trying to copy anyone." – Neymar Jr
27th of 30 Neymar Jr Quotes 
27. "My foot, for a football player, is very beautiful!" – Neymar Jr

 
28. "I'm not a spiteful man, never been. I always forgive. The final decision isn't mine, but God's. God knows what He does." – Neymar Jr
29. "I think that Instagram suits me. People know I like to use it all the time." – Neymar Jr
30. "I feel like any other Brazilian citizen, I have a lot of happiness in me. I thank God for showing me the path to follow." – Neymar Jr
Summary
Thanks for checking out this collection of quotes from Neymar Jr! Don't forget to share them on social media with your friends and family.
Which are your favorite Neymar Jr quotes? Leave a comment below.
27 Colorful Motivational Picture Quotes for Success
I've spent some time creating some great colorful picture quotes recently, and combined them into a list of 27 quotes for success.
This list includes famous inspirational quotes from the likes of Les Brown, Tony Robbins, Albert Einstein, Lao Tzu and more.
Check out this list of 27 colorful and motivational picture quotes for success, and be sure to comment with your favorite quote. Also feel share this page or any of the picture quotes with your friends and family on Facebook and Twitter.
27 Colorful Motivational Picture Quotes
1. "Knowing is not enough, we must apply. Willing is not enough, we must do." – Bruce Lee
2. "Strength does not come from winning. Your struggles develop your strengths." – Arnold Schwarzenegger
3. "A person who never made a mistake never tried anything new." – Albert Einstein
4. "There are only two ways to live your life. One is as though nothing is a miracle. The other is as though everything is a miracle." – Albert Einstein
5. "The mind is everything. What you think you become." – Buddha
6. "He who asks is a fool for five minutes, but he who does not ask remains a fool forever." – Chinese Proverb
7. "To help and inspire others whilst mastering my own mind, body and soul. I have no other aim." – Dan Western
8. "When you want to succeed as bad as you want to breathe, then you'll be successful." – Eric Thomas
9. "Build your own dreams, or someone else will hire you to build theirs." – Farrah Gray
10th of 27 Colorful Motivational Picture Quotes
10. "The future belongs to those who prepare for it today." – Malcolm X
11. "There are winners, there are losers and there are people who have not yet learned how to win." – Les Brown
12. "Shoot for the moon and if you miss it you will still land among the stars." – Les Brown
13. "The journey of a thousand miles begins with a single step." – Lao Tzu
14. "Enjoy the journey. That's what this is. Not the destination." – Jill Rudison
15. "Haters are the people who will broadcast your failures and whisper your success." – Will Smith
16. "Every man dies. Not every man lives." – William Wallace
17. "You will get all you want in life, if you help enough other people get what they want." – Zig Ziglar
18. "Be miserable. Or motivate yourself. Whatever has to be done, it's always your choice." – Wayne Dyer
19. "Someone's sitting in the shade today because someone planted a tree a long time ago." – Warren Buffet
20th of 27 Colorful Motivational Picture Quotes
20. "All our dreams can come true if we have the courage to pursue them." – Walt Disney
21. "Life is a menu. Whatever you order is what's delivered to the table." – Tyrese Gibson
22. "The path to success is to take massive, determined action." – Tony Robbins
23. "You may have to fight a battle more than once to win it." – Margaret Thatcher
24. "He who is not courageous enough to take risks will accomplish nothing in life." – Muhammad Ali
25. "Nothing great was ever achieved without enthusiasm." – Ralph Waldo Emerson
26. "Losers are people who are afraid of losing." – Robert Kiyosaki
27. "You have everything you need to build something far bigger than yourself." – Seth Godin
Summary
Another awesome batch of picture quotes, don't you think!
Don't forget to check out our other quote articles below, and share this collection with your friends on social media.
Which were your favorite picture quotes? Leave a comment below.

14 Best Motivational Wallpapers for Your Computer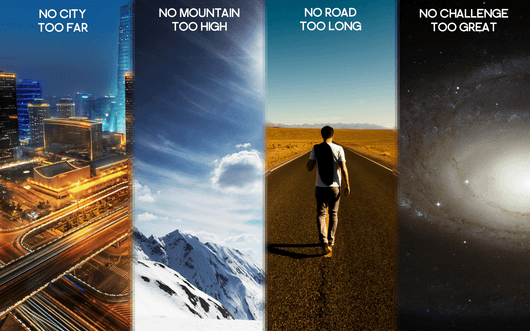 How many of you have been looking for awesome motivational quote wallpapers in the past, but couldn't find many that were in a size large enough for your computer screen resolution? Let me guess, did you try to make a smaller picture fit the screen? Me too.
Maybe you wanted a motivational wallpaper for your IPhone or for desktop devices?
I kept finding great picture quotes, but none of them were quite the right size for my laptop resolution and I ended up with this complete mess of a blur in front of me. It looked pretty ridiculous.
I've become a big Ray Lewis fan recently, and so the wallpaper that I eventually found to use on my own computer background is listed at the bottom of this post. Check it out!
This tempted me to write a motivational wallpaper post, because I found some great images, absolutely packed with motivation and in the perfect size.
So the wallpapers below are some of the best motivational wallpapers, that you can download for your computer background to give you that extra bit of motivation every time you turn on your PC. Just click on the image to get the full size wallpaper up, and then right click to save as.
The 14 Best Motivational Wallpapers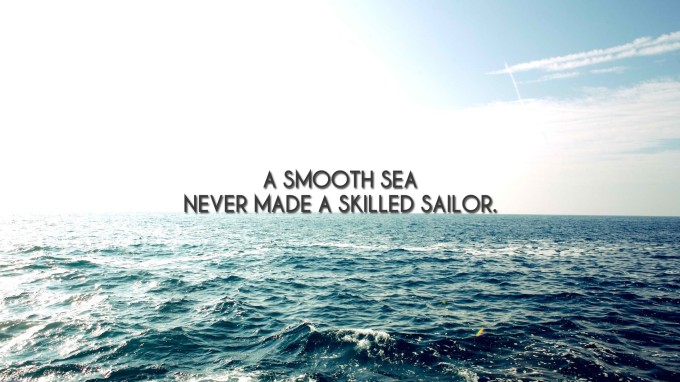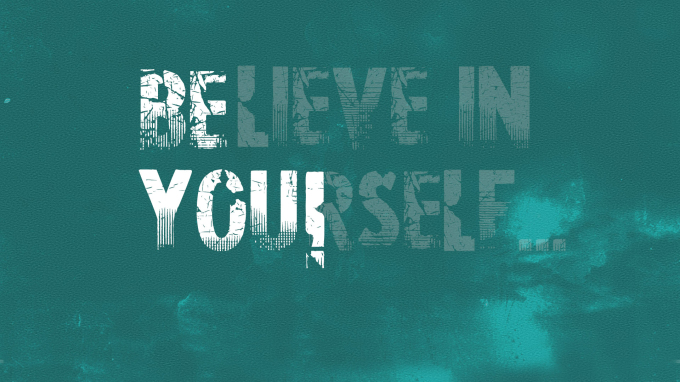 My Personal Laptop Wallpaper
Summary
Thanks for checking out the post guys! Hopefully these motivational wallpapers take your fancy and are good enough for you to use on your own computer background.
If you liked the list, please feel free to share this page with all your friends and family using the buttons below. They need the motivation just as much as you do!
Check out our latest article on the top gym motivation videos on the web. It took us quite a while to write, and will hopefully be incredibly motivating for you.
Top 46 Productivity Quotes that Will Inspire You
Productivity is incredibly important when trying to become successful. You may have all the ideas you want for a business, a website and so on, but if you're not actually being productive with your time, these ideas will never be carried out.
So many amazing ideas that people come up with are taken to their graves, without ever being unleashed on the world. All because they weren't disciplined enough and productive enough to take action.
This list highlights 46 productivity quotes that have inspired me to increase my productivity rate and become better at managing my time, so hopefully they'll help you do the same.
Here are the best productivity quotes of all time:
The Top 46 Best Productivity Quotes
1. "Amateurs sit and wait for inspiration, the rest of us just get up and go to work." – Stephen King
2. "If you don't have daily objectives, you qualify as a dreamer." – Zig Ziglar
3. "Time is at once the most valuable and the most perishable of all our possessions" – John Randolph
4. "While one person hesitates because he feels inferior, the other is busy making mistakes and becoming superior" – Henry C Link
5. "Cell phones, mobile e-mail, and all the other cool and slick gadgets can cause massive losses in our creative output and overall productivity." – Robin Sharma
6. "It's not always that we need to do more but rather that we need to focus on less." – Nathan W. Morris
7. ""Focus on being productive instead of busy." – Tim Ferriss
8. "I feel that luck is preparation meeting opportunity." – Oprah Winfrey
9. "The least productive people are usually the ones who are most in favor of holding meetings." – Thomas Sowell
10th of 46 Productivity Quotes
"The trick is in what one emphasizes. We either make ourselves miserable, or we make ourselves strong. The amount of work is the same." – Carlos Castaneda
11. "Time is the scarcest resource and unless it is managed nothing else can be managed" – Peter Drucker
12. "The cynic says, "One man can't do anything". I say, "Only one man can do anything." – John W. Gardner
13. "He that rises late must trot all day" – Benjamin Franklin
14. "Absorb what is useful, reject what is useless, add what is specifically your own." – Bruce Lee
15. "Efficiency is doing better what is already being done." – Peter Drucker
16. "Early rising not only gives us more life in the same number of years, but adds, likewise, to their number; and not only enables us to enjoy more of existence in the same time, but increases also the measure." – Caleb C. Colton
17. "You've got to say, I think that if I keep working at this and want it badly enough I can have it. It's called perseverance" – Lee Iacocca
18. "The more you eliminate the inefficient use of information, the better it is for productivity." – Mitch Kapor
19. "Do not squander time for that is the stuff life is made of." – Benjamin Franklin
20. "In a society that judges self-worth on productivity, it's no wonder we fall prey to the misconception that the more we do, the more we're worth" – Ellen Sue Stern
21st of 46 Productivity Quotes
"There's a tendency to mistake preparation for productivity. You can prepare all you want, but if you never roll the dice you'll never be successful." – Shia LaBeouf
22. "Think of many things; do one." – Portuguese proverb
23. "The desire of knowledge, like the thirst for riches, increases ever with the acquisition of it." – Laurence Sterne
24. "The great accomplishments of man have resulted from the transmission of ideas of enthusiasm." – Thomas J. Watson
25. "If you are interested in balancing work and pleasure, stop trying to balance them. Instead make your work more pleasurable." – Donald Trump
26. "By failing to prepare, you are preparing to fail." – Benjamin Franklin
27. "Don't confuse the urgent with the important." – Preston Ni
28. "Productivity is being able to do things that you were never able to do before." – Franz Kafka
29. "To the degree we're not living our dreams; our comfort zone has more control of us than we have over ourselves." – Peter McWilliams
30th of 46 Productivity Quotes
"Both good and bad days should end with productivity. You mood affairs should never influence your work." – Greg Evans
31. "Efficiency is doing things right. Effectiveness is doing the right things." – Peter Drucker
32. "You don't need a new plan for next year. You need a commitment." – Seth Godin
33. "A wonderful emotion to get things moving when one is stuck is anger. It was anger more than anything else that had set me off, roused me into productivity and creativity." – Mary Garden
34. "Stressing output is the key to improving to productivity, while looking to increase activity can result in just the opposite." – Andrew Grove
35. "Effective performance is preceded by painstaking preparation" – Brian Tracy
36. "Productivity is never an accident. It is always the result of a commitment to excellence, intelligent planning, and focused effort." – Paul J. Meyer
37. "Fall seven times, Stand up eight." – Japanese Proverb
38. "If you love life, don't waste time, for time is what life is made up of." – Bruce Lee
39. "You may delay, but time will not." – Benjamin Franklin
40th of 46 Productivity Quotes
"Long-range planning works best in the short term." – Doug Evelyn
41. "Words may show a man's wit but actions his meaning." – Benjamin Franklin
42. "Strength does not come from winning. Your Struggle develops your strengths. When you go through hardship and decide not to surrender, that is strength." – Arnold Schwarzenegger
43. "An invincible determination can accomplish almost anything and in this lies the distinction between great men and little men." – Thomas Fuller
44. "Success is the ability to go from one failure to the other with no loss of enthusiasm." – Winston Churchill
45. "Lost time is never found again." – Benjamin Franklin
46. "We have a strategic plan. It's called doing things." – Herb Kelleher
Summary
Thanks for checking out the list of the best productivity quotes. Don't forget to share them with your followers on social media.
Which are your favorite productivity quotes? Leave a comment below.