What are the best TV series on Netflix to watch right now?
I'm glad you asked!
It's difficult at the best of times to choose something good to watch.
So, to make your life easier, I've created a list of the 25 best Netflix series for you to choose from.
My personal favourite is number 4!
What's yours?
The 25 Best TV Series on Netflix to Watch Right Now
The films and figures mentioned below have been compiled from various sources around the web, such as Ranker.com, IMDB, Rotten Tomatoes & Vulture.
These are the 25 best TV series on Netflix to watch right now:
25. Maniac
Coming in at number 25 on our list is an American psychological dark comedy-drama.
Created by Patrick Somerville and directed by Cary Joji Fukunaga, it follows two strangers who connect during a mind-boggling pharmaceutical trial.
Things don't quite go according to plan, and the pair end up seeing more than they bargained for.
Starring Jonah Hill, Emma Stone, Justin Theroux, Sonoya Mizuno, Gabriel Byrne, and Sally Field, Maniac received multiple accolades.
At the time of writing, it holds an 83% approval rating on Rotten Tomatoes, with an average rating of 7.61 out of 10 based on 80 reviews.
A great start to our best Netflix series list!
24. The Haunting of Hill House
A chilling supernatural horror series follows a family as they're forced to finally confront their haunted childhood memories.
After a tragic event brings them back together as adults, flashing between past and present we see each of them having to answer difficult personal questions, all whilst dealing with the loss of their sister, Nell (Victoria Pedretti).
Watch this one with the lights off, curtains drawn and pillow in hand… as it's terrifying in places!
23. Broadchurch
Broadchurch is a British serial crime drama, first broadcast on ITV between 2013 and 2017. It ran for three series and all three received critical acclaim.
It focuses on police detectives DI Alec Hardy (David Tennant) and DS Ellie Miller (Olivia Colman) as they investigate the death of an 11-year-old boy, Danny Latimer, and the impact and media attention has on the small Dorset town.
Rotten Tomatoes gave series one an approval rating of 94% based on 35 reviews, with an average rating of 8.73/10.
The Radio Times named it the best television series of 2013.
Perfect weeknight watch or Sunday afternoon session!
22. Black Mirror
Takes inspiration from The Twilight Zone, Black Mirror is one of the best Netflix original series too date.
Charlie Brooker created this British science fiction anthology series, to explore how modern society reacts to the unanticipated consequences of new innovations and technologies.
The series received a positive reception from critics, was nominated for many awards, and saw a big increase in interest in the United States after its addition to Netflix.
Check it out!
21. Luther
Starring Idris Elba as DCI John Luther, this British crime drama follows the close to genius Detective Chief inspector, Luther, as he tries to solve detailed murders, that often involve serial killers.
Unfortunately for him, although he is good at his job, he can't let go of the darkness of the crimes and is constantly consumed by the thought of each one.
Add this to his complicated private life, and his dedication to the job is both a blessing and a curse.
Elba received critical acclaim for his role as John Luther and has been awarded a Critics' Choice Television Award, Golden Globe Award, NAACP Image Award for his performance.
Luther is definitely one of the best TV series on Netflix!
20. Mad Men
Mad Men is an American period drama about New York Ad Agencies in the early 1960s. The show follows one particular character, Don Draper (Jon Hamm), who's a creative genius but troubled soul.
His seemingly extraverted and outbound confidence, masks his past and troubled childhood, presenting itself in the form of many vices, like drinking, smoking and womanising.
Mad Men has won numerous awards, including 16 Emmys and five Golden Globes.
It also received critical acclaim for many things including its writing, acting, directing and historical authenticity.
19. The Office
This mockumentary created, written, and directed by Ricky Gervais and Stephen Merchant, is about the day-to-day lives of office employees working for a fictional paper company in the UK.
Gervais stars in the series, playing the main character David Brent, who thinks he's the coolest boss in the world. He's isn't.
The company is on the verge of closing down and the staff members keep themselves amused with all sorts of practical jokes.
The Telegraph named The Office as one of the 10 best TV sitcoms of all time.
It will make you laugh for sure!
18. The IT Crowd
Starring Chris O'Dowd, Richard Ayoade, Katherine Parkinson, and Matt Berry, The IT Crowd is a British sitcom about a group of IT professionals working in the basement of a corporate company.
It revolves around socially awkward Moss (Richard Ayoade) and Roy's (Chris O'Dowd) tomfoolery, which usually ends in complete disaster.
Also, unfortunately for them, they have to put up with their incompetent boss Jen Barber (Katherine Parkinson), who has absolutely no idea about anything to do with IT.
First premiering on channel 4 in February 2006, and running a total of four series in all, the show was critically acclaimed and became a bit of a cult TV series.
17. House of Cards
Created by Beau Willimon, House of Cards is an American Political thriller and an adaptation of the 1990 BBC miniseries of the same name.
Set in Washington, D.C. Congressman Frank Underwood (Kevin Spacey), a Democrat from South Carolina's 5th congressional district plots his revenge after being passed over for appointment as Secretary of State.
Along with his conniving wife Claire Underwood (Robin Wright), they devise an elaborate plan to win back what he thinks is his position.
The series went on to receive several award nominations, such as 33 Primetime Emmy Award nominations, including Outstanding Lead Actor for Kevin Spacey.
Simply one of the best Netflix shows!
16. Friends
First making an appearance on our screens in 1994, American sitcom Friends, became a global success, becoming one of the most popular television shows of all time.
It follows six best friends throughout their 20s and 30s who live in Manhattan, New York City.
The cast couldn't be better, Jennifer Aniston (Rachel), Courteney Cox (Monica), Lisa Kudrow (Phoebe), Matt LeBlanc (Joey), Matthew Perry (Chandler) and David Schwimmer (Ross).
Amongst other awards and nominations, Friends ranked no. 7 on Empire magazine's, The 50 Greatest TV Shows of All Time.
Friends appears on this list as the 16th best TV series on Netflix.
15. Frasier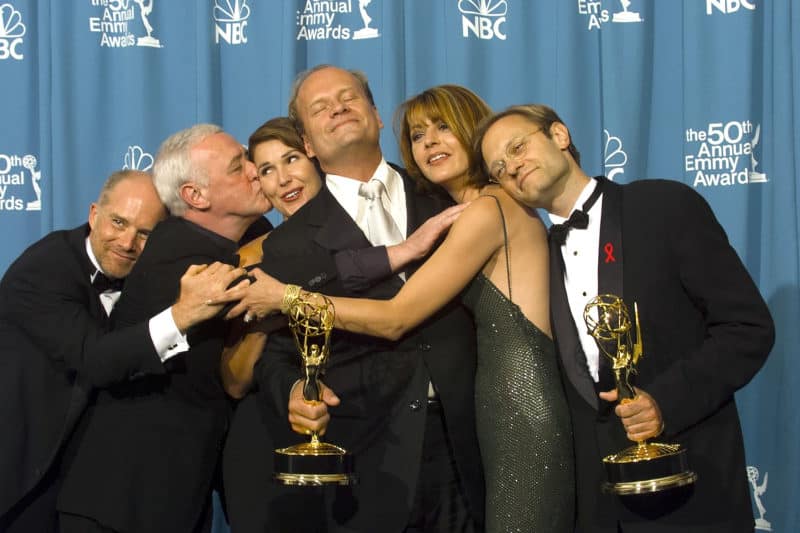 An American sitcom premiering first in 1993, Frasier, Dr Frasier Crane (Kelsey Grammer), is a successful Boston psychiatrist that moves back to his home town of Seattle to start his life over.
He builds his new life as a radio talk show host, lives in a nice downtown apartment with his Dad and reconnects with his brother and friends.
The show received huge applause from the critics and, combined with the cast, it won thirty-seven Primetime Emmy Awards.
14. Fawlty Towers
Possibly one of the shortest British sitcoms ever made, just two series with 6 episodes each. However, don't let that put you off as this 1975 & 1979 classic will have you falling off your chair with laughter.
Written and directed by John Cleese, who plays Basil Fawlty and Connie Booth (Polly Sherman), the show is set in the seaside town of Torgey, England.
It follows Cleese as he tries to run his seaside hotel, but unfortunately for him, his incompetence, short fuse and arrogance ensure trouble is always on the horizon.
Three BAFTAs were awarded for participants parts in the series.
Faulty Towers is listed here as the 14th best TV series on Netflix.
13. Extras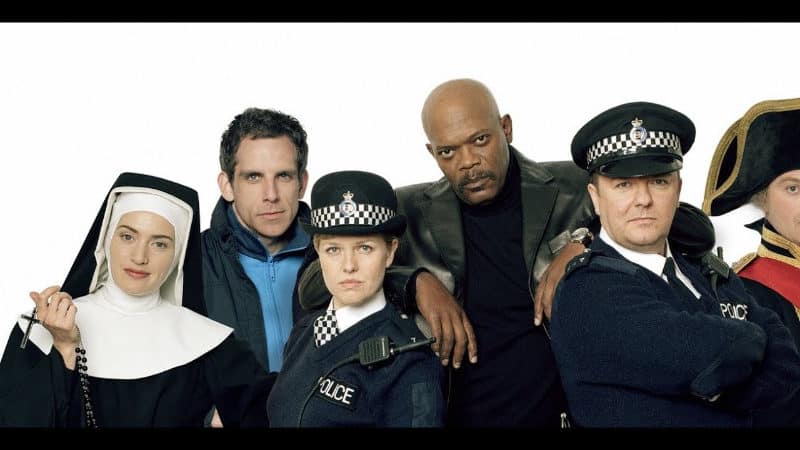 Fan of the office? Well, this British sitcom was written and directed by Ricky Gervais, so you should enjoy this one!
Andy Millian (Ricky Gervais) is an ambitious actor who finds himself only able to get work as an extra. Frustrated but not deterred, with the help of his friend Maggie Jacobs (Ashley Jensen) and his somewhat useless agent Darren Lamb (Steven Merchant), he stays persistent and eventually finds success.
Classic Ricky Gervais!
12. Dexter
Calculated vigilante serial killer Dexter Morgan (Michael C. Hall), is a forensic technician for the fictional Miami Metro Police Department, specializing in blood spatter pattern analysis.
He believes he's doing the world a favour by hunting down and killing murderers that managed to escape the justice system.
Some of Dexter's most notable accomplishments were being nominated for 23 Primetime Emmy Awards and winning two Golden Globe awards.
All seasons have gained good feedback, but the first, second, fourth and seventh received critical acclaim!
11. Planet Earth
By far one of the best documentary series ever made and the BBC's most expensive nature documentary ever, Planet Earth is an Emmy Award-winning, 11 episode series, showcasing a global overview of Earths diverse habitats.
Taking five years to make, at the end of each episode, a ten-minute featurette takes you behind-the-scenes to discover the many challenges involved filming and creating the series.
After the success of the original version, which was narrated by Sir David Attenborough, the BBC announced a six-part sequel, titled Planet Earth II, which was the first television series produced by the BBC in Ultra-high-definition (4K).
Planet Earth III has been announced and planned to air in 2022!
Catch up on the first two series if you've haven't started already!
10. Breaking Bad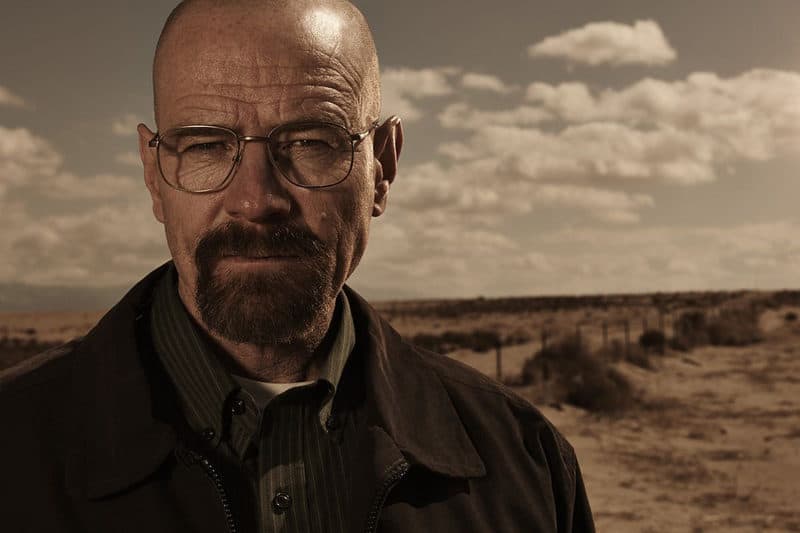 Please tell me you've seen this one?!
If you've been living under a rock; then I can tell you that Bryan Cranston gives one all-mighty performance as a high school chemistry teacher turned methamphetamine manufacturing drug dealer.
A seemingly average Walter White (Bryan Cranston) is diagnosed with an inoperable form of lung cancer and is informed that he only has two years to live.
So, determined to provide a better future for his family; he embarks on a new life cooking meth with his business partner Jesse Pinkman (Aaron Paul).
Widely regarded as one of the greatest television series of all time, and winner of numerous awards, including two Golden Globes.
Breaking Bad is by far one of the best TV series ever!
9. Suits
Former student Mike Ross (Patrick J. Adams) finds himself on the run from a drug deal gone bad and ends up in the most unlikely of places… a rather informal interview with one of New York City's best lawyers, Harvey Specter (Gabriel Macht).
Harvey takes a chance on Mike and hires him purely based on his photographic memory and talent alone. The pair go on to develop an interesting teacher-student relationship.
The American legal drama television series throughout its lifetime has been nominated for several industry awards, and is set to premiere its final season on July 17th, 2019!
Role on July!
8. Brooklyn Nine-Nine
Brooklyn Nine-Nine is an American police live-action sitcom, starring Andy Sandberg as Jake Peralta, and Andre Braugher, as captain Raymond Holt.
Set in the 99th Precinct of the New York City Police Department, it follows a team of hilarious detectives as they go about their humorous day to day lives.
It received a lot of good press and The Huffington Post created a list of "9 Reasons You Need to Start Watching Brooklyn Nine-Nine".
It won a Golden Globe Award for Best Comedy Series.
7. Daredevil
Based on the Marvel comics character of the same name, Daredevil follows Matt Murdock, a lawyer-by-day, and bad-ass crime-fighting ninja by night, as he aims to rid New York City's Hell's Kitchen of its criminal underworld, led by crime boss Wilson Fisk.
I should mention that he does all this blind, and uses only his remaining heightened senses to get the job done.
Now that's pretty kick-ass if you ask me!
All three series received strong reviews on Rotten Tomatoes, always above 80%!
Daredevil ranks as the 7th best TV series on Netflix, however, it has recently been canceled by Marvel.
6. Orange Is the New Black
Premiering on Netflix on July 11, 2013, OITNB depicts the story of Piper Chapman (Taylor Schilling), as she gets sentenced to 15 months in Litchfield Penitentiary, a minimum-security women's federal prison in upstate New York, for an offence that occurred 10 years prior.
Since then, she's moved on to a new life on the straight and narrow, but the sudden and unexpected recall of her past has a dramatic impact on her newly formed close relationships.
The first season won three Emmy awards and has since gone on to become Netflix's most-watched series!
5. Family Guy
Created by Seth MacFarlane, the American sitcom series centres around the adventures of the Griffins family, set in the fictional town of Quahog, Rhode Island.
It follows Peter, Lois, Meg, Chris and Stewie and their crazy antics from day to day. Each episode is unique and will have you in stitches.
Family guy debuted in 1999, and has since released over 327 episodes; and been nominated for 12 Primetime Emmy Awards and 11 Annie Awards, and has won three of each.
4. Better Call Saul
If you're a fan of Breaking Bad then you're going to love this hilarious, yet smart action-packed American crime drama.
It follows the life of a small-time lawyer, Jimmy McGill (Bob Odenkirk), who's cleaned up his act since his previous con man days, and is trying to turn his life around.
However, this continues to prove difficult, as a combination of bad luck and the ever constant temptation of going back to his old ways keeps playing on his mind.
Rotten Tomatoes gave the first season a rating of 98%, based on 62 reviews, with an average rating of 8.17/10.
Better Call Saul ranks as the 4th best TV series on Netflix in 2019.
3. American Horror Story
Strap in and enjoy the ride as this American anthology horror series, created by Ryan Murphy and Brad Falchuk, will keep you clinging to your seat and leave you wanting more!
Each season is a mini-series in itself, containing its own set of characters and settings. It's easy to watch because it has a clear beginning, middle and end.
It won 94 of its 429 award nominations and received a score of 73% from 38 critics on Rotten Tomatoes!
2. Stranger Things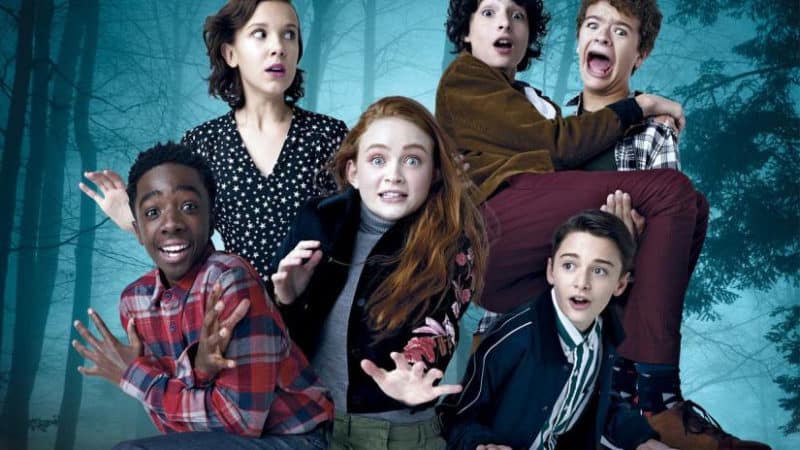 Earning 31 Emmy awards, including two for outstanding drama, Stranger Things is an American science fiction horror series that packs a real punch.
Written, and directed by the Duffer Brothers, Stranger Things follows a group of high school kids as they undercover mysterious going's on inside a National Laboratory in their home town.
The Lab claims to be researching for the US Department of energy, but instead, it has a secret paranormal agenda!
The first two seasons won multiple awards and received countless nominations.
In fact, it did so well, Netflix commissioned a third season, which began production in April 2018 and will consist of eight episodes.
It is set to be released on July 4, 2019.
1. Sherlock
Topping our list of the 25 best Netflix series is the ever so awesome British crime drama, Sherlock.
Based on Sir Arthur Conan Doyle's Sherlock Holmes detective stories, Benedict Cumberbatch plays Sherlock Holmes and Martin Freeman plays his trusty assistant, Doctor John Watson.
Sherlock was nominated for numerous awards across a variety of categories including Emmys, BAFTAs and a Golden Globe.
Its great success can be attributed to the quality of writing, acting and direction, as well as its mass appeal.
Since 2001, the third series became the UK's most watched drama series.
Sherlock has been ranked as the best TV series on Netflix this year!
Summary
We hope you enjoyed our list of the 25 best Netflix original series to watch right now.
What do think? Do you agree with our list?
Here's a quick recap of the 25 best Netflix original series to watch right now:
Sherlock
Stranger Things
American Horror Story
Better Call Saul
Family Guy
Orange is the New Black
Daredevil
Brooklyn Nine-Nine
Suits
Breaking Bad
Planet Earth
Dexter
Extras
Faulty Towers
Frasier
Friends
House of Cards
The IT Crowd
The Office
Man Men
Luther
Black Mirror
Broadchurch
The Haunting of Hill House
Maniac
Let us know in the comments what your favourite series is and why.
Also, if there's a great TV series that we didn't include, and that you think deserves a place in our top 25, let us know!