The 50 Best Movies on Netflix Right Now
Which are the best Netflix movies to be watching right now?
We know how you feel! When you really want to watch a great movie but have absolutely no idea what to pick!
Wouldn't a list of 50 awesome films come in really handy right about now?
Well, that's exactly what we've put together for you… a list of the 50 best movies on Netflix right now, so all you have to do is choose a film, whack on the TV and sit back and relax.
Enjoy!
The 50 Best Movies on Netflix Right Now
The films and figures mentioned below have been compiled from various sources around the web, such as Ranker.com & IMDB.
These are the 50 best movies on Netflix right now:
50. The 40-Year-Old Virgin
Released in 2005, directed by Judd Apatow and grossing over $177 million dollars worldwide, this hilarious "sexual" comedy is about exactly what it says on the tin! Andy Stitzer, played by Steve Carell, is a 40-year old virgin working at his local electronics store.
Some of his close friends, played by Seth Rogen and Paul Rudd, try to relieve him of his 40-year burden by giving him some contradictory advice and setting him up on a series of awkward dates.
It's comical gold and worth a watch!
49. About A Boy
Another great romantic comedy-drama, starring Hugh Grant, Nicholas Hoult, Toni Collette, and Rachel Weisz. Released in 2002 by Universal Pictures.
About a Boy follows the story of Marcus Brewer, a 12-year-old boy with a troubled life, and Will Freeman, a single thirty-eight-year-old bachelor who's never worked a day in his life, living comfortably instead off the royalties from a song written by his deceased father.
They go on to form a friendship and find relatable similarities between their lives.
48. Amy
If you like Amy Winehouse then this is the film for you. Amy, released in 2015 and directed by Asif Kapadia, is a British documentary film about Amy Winehouse, that portrays her happy and tragic life throughout her career.
It documents what her teen years were like and her struggle with substance abuse, both during and after her career rocketed.
The film went on to become the highest-grossing British documentary of all time.
47. Hellboy
Loosely based on Dark Horse Comics graphic novel Hellboy: Seed of Destruction, the 2004 box office superhero film follows the journey of a semi-demonic creature, Hellboy, on his quest to use his powers to protect the world from paranormal threats and evil psychopaths.
Trevor Brutternholm, Liz Sherman & John Myers were amongst the cast, and the film went on to gross a cumulative worldwide figure of $99.4 million dollars.
46. Incredibles 2
By far one of the best family fun movies on Netflix, Incredibles 2, the sequel to 2004's, Incredibles; is a computer-animated superhero film that follows a "superhuman" family that tries to restore the public's trust in superheroes.
The cast includes Samuel L. Jackson (Lucious Best, Frozone), Craig T. Nelson (Mr. Incredible), Holly Hunter (Elastigirl) & many more. It was produced by Pixar Animation Studios and distributed by Walt Disney Pictures.
45. Pretty In Pink
An 80's classic, Pretty In Pink, released in 1986 and revived again in 2017, is an American romantic comedy telling the story of a young, not-so-popular girl, finding herself in the position of having to choose between her childhood sweetheart or the new rich guy.
Directed by Howard Deutch, produced by Lauren Shuler Donner, and written by John Hughes, the film received great reviews by critics and the soundtrack was rated as one of the best in modern cinema.
44. The Silence of the Lambs
A cannibalistic serial killer, Hanibal Lector, is hired by the FBI to help solve and apprehend a new serial killer, known as "Buffalo Bill", who skins his victim's corpses.
The film was released in 1991 and stars Jodie Foster, Anthony Hopkins, Scott Glenn and Ted Levine. With a $19 million dollar budget, the film surpassed expectations, grossing $272 million dollars and winning multiple academy awards in all the top five categories.
This is an absolute "must" watch if you ask us!
43. Pulp Fiction
Tarantino fan? If so, you're going to love this one.
Written and directed by Quentin Tarantino, this 90's classic American crime film stars actors John Travolta, Samuel L. Jackson, Bruce Willis and actress Uma Thurman. Pulp Fiction tells numerous stores of crime in Los Angeles and is filled with tales of violence.
From hitmen to gangsters, to bandits and redemption, this film rightfully deserves its place in our top 50!
42. Zodiac
Directed by David Fincher and starring actors like Jake Gyllenhaal, Mark Ruffalo, and Robert Downey Jr; Zodiac tells the story of the Zodiac Killer.
A serial killer who operated in the San Francisco Bay area in the late 1960's early 1970's. This is based on a true story, which is still unsolved to this day!
The film received positive reviews, grossed over $84 million dollars and was nominated for several awards. In 2016 it was voted 12th out of 100 films considered to be the best of the 21st century, by 117 global film critics.
41. Jaws
Based on Peter Benchley's 1974 novel, directed by Steven Spielberg and released in 1975, the American thriller film went on to become one of the worlds most iconic films.
A tale of man vs beast, when a killer great white shark decides to unleash carnage on unsuspecting beachgoers, a marine biologist is forced to take matters into his own hands. Considered one of the greatest films ever, Jaws was the highest grossing film of all time until Star Wars was released.
40. District 9
District 9, written by Terri Tatchell and Blomkamp and produced by Peter Jackson and Carolynne Cunningham, is a science fiction action film starring Sharlto Copley, Jason Cope, and David James.
Originally an adaptation of Blomkamp's 2006 short film, Alive in Johannesburg, District 9 tells a story of a battle between the human race, aliens and corrupt governments.
A great action movie if we do say so ourselves!
39. Bonnie and Clyde
Bonnie and Clyde is a 1967 American biographical crime film starring Warren Beatty and Faye Dunaway. The couple fall in love and together start committing acts of violent crime across the country. Their crime spree continues to get bigger and better, becoming more violent each time. Fate plays a key part in the dramatic ending!
The film went on to receive Academy Awards for the best-supporting-actress and best cinematography.
38. Eternal Sunshine of the Spotless Mind
Imagine being in a long relationship, erasing each other's memory and starting over again! Well, that's exactly what happens in this film.
Released in 2004, the American romantic science fiction comedy-drama, starring Jim Carrey, Kate Winslet, Mark Ruffalo, Elijah Wood, Kirsten Dunst, and Tom Wilkinson, grossed over $70 million dollars worldwide and won an Academy Award for Best Original Screenplay.
37. Boyhood
In this 2014 American drama, you'll witness what it's like to grow up as a boy from the age of six to eighteen. Filmed over 12 years, Mason (Ellar Coltrane) shows the audience what life is like from early childhood to arriving at college. Boyhood was written and directed by Richard Linklater, and starring Patricia Arquette, Lorelei Linklater, and Ethan Hawke.
It was nominated for 5 Golden Globe Awards and won Best Motion Picture – Drama, Best Director, and Best Supporting Actress.
36. Hot Fuzz
Like Shaun of the Dead? Hot Fuzz was written by Edgar Wright and Simon Pegg and stars the third leg of the comedic tripod, Nick Frost. Pegg and Frost play police officers that are trying to solve a series of murders in a small town with a dark secret.
In only nine weeks, the film earned almost twice the amount that 'Shaun of the Dead' made in the US, grossing $80.5 million dollars worldwide.
A great film for a lazy afternoon!
35. Ex Machina
With a $15 million dollar budget and grossing over $36 million dollars worldwide; this 2014 science fiction psychological thriller won an Academy Award for Best Visual Effects and several other BAFTA awards.
A young programmer is selected to participate in a revolutionary experiment in synthetic intelligence and the evaluation of a highly advanced humanoid robot.
Ex Machina was written and directed by Alex Garland and stars Alicia Vikander, Domhnall Gleeson and Oscar Isaac.
34. Miami Vice
Based on the 1980's TV action/drama, Miami Vice stars Jamie Foxx as Tubbs and Colin Farrell as Crockett, two Miami detectives that go undercover and end up getting themselves involved with a notorious arms dealer and drug trafficker.
The film was released in 2006 and was named the 95th best action film of all time in a 2014 Time Out Poll of film critics, directors, actors and stunt actors.
33. She's Gotta Have It
Written, edited and directed by Spike Lee, She's Gotta Have It is an American black and white comedy-drama that received great praise by critics and audiences upon its release.
$7.1 million dollars later, it's still an enjoyable and engaging film to watch. Starring Tracy Camilla Johns, Tommy Redmond Hicks and John Canada Terrell, the story tells of a young woman juggling her three lovers whilst refusing to commit to any of them.
32. No Country for Old Men
Following a Texas welder and a Vietnam War Veteran in the 1980 desert landscape of West Texas, violence and carnage become a reality after Llewelyn Moss comes across a drug deal gone wrong and over $2 million dollars in cash.
Starring Tommy Lee Jones, Javier Bardem, and Josh Brolin, the 2007 American western crime thriller has won over 76 awards from 109 nominations and was voted the 10th best film of the 21st century in 2016.
31. The Invitation
Directed by Karyn Kusama and written by Phil Hay and Matt Manfredi, The Invitation stars Logan Marshall-Green (Will), Tammy Blanchard (Eden), Emayatzy Corinealdi (Kira) and is an American horror thriller telling a tale of a once loving couple tragically losing their son and separating as a result.
Fast forward a couple of years, they've reunited again but on different terms, as one of them has a terrifying agenda!
Released in 2015, the film has amassed an impressive 87% approval rating on Rotten Tomatoes.
30. Street Fight
This film documents Cory bookers campaign against Sharpe James for Mayor of Newark, New Jersey. It follows his journey from door knocking in his early career days to a dramatic and climatical ending, all in the pursuit of his goal to become Mayor.
Nominated for an Academy Award for Best Documentary Feature and winner of an Audience Award at the Tribeca Film Festival, Steet Fight is well worth its place in our top 50!
29. Milk
Milk follows the first openly gay person to be elected to public office in California, as a member of the San Francisco Board of Supervisors, Harvey Milk, played by actor Sean Penn.
It follows his journey as a gay rights activist and politician and chronicles his personal life and romantic affairs. In its opening weekend, the film made $1.4 million dollars and was featured in the top 10 box office list.
28. Lincoln
Directed and produced by Stephen Spielberg, Lincoln is an American historical drama about the late US president Abraham Lincolns fight to forever ban slavery from the United States. However, time plays a big factor as he must pass the amendment quickly or face objecting states stopping it becoming law.
For his performance as President, Daniel Day-Lewis won an Academy Award for Best Actor.
27. The Aviator
Directed by Martin Scorsese and starring Leonardo DiCaprio, this 2014 American biographical drama, follows billionaire Howard Hughes's career from the late 1920s to mid-1940s as he worked in the film industry, became a successful producer and began to design and promote aircraft, lead him to become one of the worlds most successful aviation magnates.
The film grossed $214 million dollars at the box office and was nominated for eleven Academy Awards.
26. Annie Hall
Just as good now as it was back then, Annie Hall is a 1977 American romantic comedy starring Diane Keaton and directed by Woody Allen. A forty-year-old twice-divorced Jewish stand-up comic reflects on the downfall of his most recent relationship, with Annie Hall, and reviews the many reasons as to why he dated her in the first place.
Annie received an Academy Award for Best Picture, grossed more than $38 million dollars and is widely regarded as one of the greatest films of all-time.
A must watch!
25. Mustang
Set in a remote Turkish village, Mustang depicts the lives of five young orphan girls that are forced into arranged marriages and a life of immorality; just because of a simple harmless event at the beginning of the film. The five sisters share common values and find ways of getting around the rules opposed on them.
Released in 2015, it's seen great success, been nominated for countless awards and has a Rotten Tomato rating of 98% out of 98 reviews.
24. Private Life
Following the lives of Richard and Rachel, two middle-aged American writers who desperately want to have a child together; we see the couple's relationship gradually come under fire as time goes on. Plagued by infertility, the couple tries to maintain their marriage whilst on the never-ending path of assisted reproduction and adoption.
Hilarious and heartwarming at times, the 2018 American comedy-drama is well worth a couple of hours of your time.
23. The Truman Show
The Truman Show is a 1998 American comedy science fiction film written by Andrew Niccol and directed by Peter Weir. The leading role, Truman Burbank is played by Jim Carrey, who's an insurance salesman that discovers his whole life is actually a reality TV show and decides to try and escape.
Out of 125 reviews on Rotten Tomatoes, The Truman Show received 94%.
22. West Side Story
Another award-winning classic, West Side Story is an adaptation of the 1957 Broadway musical and follows the story of two rival New York City gang members that fall in love under difficult circumstances. However, their relationship is tested and their friends disapprove, so the film has a very climactic and heartbreaking ending.
It stars Natalie Wood, Richard Beymer, Russ Tamblyn, Rita Moreno, and George Chakiris and grossed $44.1 million dollars worldwide.
21. The Hurt Locker
What a film! A highly trained bomb disposal team is tasked with disarming bombs in the heat of combat during the Iraq war. When targeted by insurgents, we see the psychological reactions of the soldiers and how well they're able to tolerate extreme stress. Some even find it addictive!
Written by Mark Boal and directed by Kathryn Bigelow, the film won 6 Academy Awards, including Best Picture and Best original screenplay.
20. Kill Bill
A former Assasin awakens from a four-year coma, to find out that she had been betrayed by the members of her previous squad. Needless to say, she decides to take her revenge and hunt down and kill each member of the team, with a focus on finding "Bill", her former lover and assassin squad leader.
Released in 2003, Kill Bill Volume 1 became Quentin Tarantino's highest-grossing film up to that point, earning over $180 million dollars. and was placed in Empire Magazine's list of the 500 Greatest Films of All Time.
19. The Fighter
Released in 2010, starring Mark Wahlberg, Christian Bale, Amy Adams, and Melissa Leo, The Fighter depicts the life of a fledgeling fighter, Micky Ward, trying to break out of his older brothers, Dicky Eklund, shadow, on his way to the world light welterweight title.
The film was nominated for seven Academy Awards and won Best Supporting Actor (Christian Bale) and Best Supporting Actress (Melissa Leo).
18. Coraline
If you like 3D stop motion animated films, then this might be right up your street! Released in 2009, directed by Henry Selick and based on Neil Gaiman's 2002 novel of the same name, Coraline is about an 11-year-old girls adventures in another world which she finds through a hidden door in her new house.
Things turn sour, however, and she soon finds herself trapped in an alternate reality. Some of the cast includes Dakota Fanning, Teri Hatcher, Jennifer Saunders and Dawn French. To date, the film has grossed over $124 million dollars worldwide.
17. As Good As It Gets
A hit at the box office, this 1997 romantic comedy-drama film starring Jack Nicholson, follows an obsessive-compulsive novelist, Melvin, who finds his world turned upside down when he is entrusted with looking after a dog from a neighbouring gay artist, and the only waitress that can tolerate his OCD behaviour has to leave work to look after her sick son, meaning Melvin can't have breakfast anymore.
The film earnt over $314 million dollars worldwide and received Academy Awards for Best Actor & Actress in a Leading Role.
16. 13th
This one's a real eye-opener. Named after the Thirteenth Amendment to the United States Constitution which abolished slavery throughout the United States, 13th takes an in-depth look into the United States Prison System and explores topics of race, justice and mass-incarceration.
Released in 2016 and directed Ava DuVernay, 13th won the Primetime Emmy Award for Outstanding Documentary or Nonfiction Special.
15. Heathers
American dark comedy, Heathers, written by Daniel Waters and directed by Michael Lehmann, stars Winona Ryder and Christian Slater, who play a young teen couple drawn to each other after Veronica (Winona Ryder) has had enough of her three best friends, who are all called Heather, and finds solace in sociopath JDs character.
The pair go after her former "clique" and the drama soon escalates. Heathers was ranked number 412 on Empire's list of "The 500 Greatest Movies of All Time".
14. Poltergeist
An iconic 1982 American supernatural horror film, Poltergeist is a story about a young family that's home is haunted by a plethora of demonic ghosts. All is well at the beginning, but things soon turn nasty and the family are terrorised and their youngest daughter is kidnapped.
Directed by Tobe Hooper and starring JoBeth Williams, Craig T. Nelson, Heather O'Rourke, Poltergeist was both a major critical and commercial success, receiving several award nominations and winning the Saturn Award for Best Horror or Thriller Film in 1983.
13. Stripes
Dissatisfied with their jobs and after very little thought, John Winger (Bill Murray) and Russel Ziskey (Harold Ramis) decide to join the army.
The problem is, is that they're both clearly not solider material, however, to their luck they meet Stella and Louise, who both manage to help keep them on the straight and narrow. Stipes became the 5th most popular 1981 film at the US and Canadian Box office and grossed over $85 million dollars in North America alone!
12. The Wild Bunch
Directed by Sam Peckinpah, this epic American western tells a tale of how the traditional American West is dying and some of its inhabitants, "The Wild Bunch", aren't quite ready to go down without a fight, so they decide to take on one last job in Mexico.
After a few twists and turns, the gang end up in a dramatic and brutal gunfight with their enemies. This 1969 American Western is a great one to watch on a Sunday afternoon!
11. Little Women
Based on Louisa May Alcott's 1868 novel of the same name, Little Woman is an American family drama film. The story tells of 4 sisters lives, growing up with their father fighting in the American Civil War and their journey to find love and their own destiny in the world.
Starring Winona Ryder, Gabriel Byrne and Trini Alvarado, Little Woman grossed over $50 million dollars and still receives a 91% positive review score on Rotten Tomatoes.
10. A Separation
This dramatic thriller is about an Iranian middle-class couple who separate due to a difference of opinion about living abroad. Simin (Leila Hatami) wants to live abroad for better opportunities for their daughter, whilst Nader (Payman Maadi) refuses to leave as he feels it's his duty to stay in Iran to look after his father, who suffers from Alzheimer's disease.
Written and directed by Asghar Farhadi, A Separation made over $24 million dollars worldwide on an $800,000 dollar budget, making it a box office success. It currently holds a 99% "fresh" rating on Rotten Tomatoes, based on 171 reviews.
9. Star Wars: The Last Jedi
It can't be a top 50 without including a Star Wars film, now can it!
Released in 2017 and written and directed by Rian Johnson, The Last Jedi follows Luke Skywalker's (Mark Hamill) attempt to teach Rey (Daisy Ridley) the ways of the force, whilst Leia (Carrie Fisher), a former Princess, tries to lead the remaining Resistance fighters away from the First Order.
The Last Jedi became the highest grossing film of 2017, making a reported $1.3 billion dollars worldwide.
8. Under the Skin
Directed and co-written by Jonathan Glazer, Under the Skin is a 2013 science fiction film about an unearthly being that presents itself as a young woman, played by Scarlett Johansson, that preys on innocent men in Scotland.
She lures them into her dimension, strips them down and consumes them. However, she soon starts to look at herself as human and things quickly start to change. The film received multiple award nominations and currently ranks 61st on the BBC's 100 Greatest Films of the 21st Century list.
7. Quiz Show
1994 American historical film, based on a true story, was produced and directed by Robert Redford; and follows a young idealistic lawyer in the 1950s who discovers that TV Quiz shows are being fixed. Richard Goodwin, the young lawyer, played by Rob Murrow, makes it his mission to uncover more information about what's going.
His investigation focuses on two show contestants, Herbert Stempel (John Turturro) and Charles Van Doren (Ralph Fiennes). Film critic Roger Ebert gave the film 3 1/2 stars out of four, calling the screenplay "smart, subtle and ruthless. Quiz show currently holds a 96% rating on Rotten Tomatoes.
6. Strangers on a Train
Based on the 1950 novel of the same name, Strangers on a Train is an American thriller produced and directed by Alfred Hitchcock.
Released in 1951, it's a story about two strangers that meet on a train. One of whom is a complete psychopath that tries to convince the other that they could help each other out; by murdering someone that the other person wants gone.
However, the two strangers don't see eye to eye and only one of them ends up going ahead with the plan, eventually blackmailing the other to do the same.
Starring Farley Granger (Guy Haines), Ruth Roman (Anne Morton) & Robert Walker (Bruno Antony), this 1951 classic received mixed reviews upon its release and was nominated for several industry awards.
5. Apollo 13
Into the top 5!! Apollo 13 is an American space docudrama that's based on the true story of the failed Apollo 13 mission to the moon. Astronauts, Jim Lovell (Tom Hanks), Fred Haise (Bill Paxton) and Jack Swigert (Kevin Bacon) are on their voyage when they suffer major internal damage and things go terribly wrong.
NASA tries to devise a strategy to get the Astronauts home but the probability of a safe return fades fast! It was nominated for 9 Academy Awards, winning Best Film Editing and Best Sound; and grossed over $355 million worldwide during its theatrical releases and was well regarded by its critics.
4. The Departed
Released in 2006, The Departed is a crime-thriller directed by Martin Scorsese and written by William Monahan.
The film features a great cast, starring Leonardo DiCaprio, Matt Damon, Jack Nicholson and Mark Wahlberg. It's about a Mobb Boss planting a mole into the Massachusetts State Police, whilst simultaneously, the police decide to assign an undercover agent to infiltrate the Mobs crew.
The Departed was a massive success and won four Oscars, at the 79th Academy Awards, for Best Picture, Best Director, Best Adapted Screenplay, and Best Film Editing.
3. The Fifth Element
Directed and co-written by Luc Besson and starring Bruce Willis, Gary Oldman and Milla Jovovich, The Fifth Element is ultimately about the survival of the planet, with the responsibility falling on special forces major and taxicab driver, Korben Dallas's (Bruce Willis) shoulders.
When he meets a young girl in his cab, the pair join forces to track down the stones of the four elements; which are the only things that can protect the planet from the evil entity that's threating to attack. Earning more than $263 million at the box office on a $90 million budget, the film was a major financial success.
2. Gone Baby Gone
In 2007, Ben Affleck released his directing debut, Gone Baby Gone, a neo-noir crime drama-thriller starring Casey Affleck and Michelle Monaghan. After a Boston, girl disappears from her home, and the police fail to make any headway on the case, the girls Aunt decided to hire two private investigators.
Faced with a moral dilemma, the pair are forced to make some major decisions that could tear them apart.
Gone Baby Gone grossed a whopping $34.6 million worldwide the film was well-received by critics!
1. Silver Linings Playbook
Silver Linings Playbook is an American romantic comedy-drama written and directed by David O. Russell, released in 2012.
It follows the life of Pat, played by Bradley Cooper, who after serving an 8-month stint in a Maryland Mental institution, for beating up the lover of his wife Nikki and being diagnosed with bipolar disorder, is on a quest to get his life back on track and try to reunite his relationship with Nikki.
However, things don't quite go to plan, and Pat ends up meeting another woman, Tiffany (Jenifer Lawrence), who actually enhances his life in more ways than one!
The film was a massive success at the box office, grossing over $236 million dollars worldwide and received eight Academy Award nominations!
Summary
We hope you enjoyed our list of the 50 best movies on Netflix right now and we'd be really interested to know if you agree? Let us know in the comments below what your favourite movie is and why. Furthermore, if there's another great movie on Netflix right now that we didn't include, let us know!
Here's a quick recap of the 50 best movies on Netflix right now:
Silver Linings Playbook
Gone Baby Gone
The Fifth Element
The Departed
Apollo 13
Strangers on a Train
Quiz Show
Under the Skin
Star Wars: The Last Jedi
A Separation
Little Women
The Wild Bunch
Stripes
Poltergeist
Heathers
13th
As Good As It Gets
Coraline
The Fighter
Kill Bill
The Hurt Locker
West Side Story
The Truman Show
Private Life
Mustang
Annie Hall
The Aviator
Lincoln
Milk
Street Fight
The Invitation
No Country for Old Men
She's Gotta Have It
Miami Vice
Ex Machina
Hot Fuzz
Boyhood
Eternal Sunshine of the Spotless Mind\
Bonnie and Clyde
District
Jaws
Zodiac
Pulp Fiction
The silence of the Lambs
Pretty In Pink
Incredibles 2
Hellboy
Amy
About A Boy
The 40-Year-Old Virgin
The 10 Best Short Moral Stories With Valuable Lessons
Stories that have morals and messages behind them are always powerful. In fact, it's crazy just how powerful a 200 word story can be.
Our last article of short stories became so popular, that we decided to create another list, in which every story has a simple moral behind it.
The 10 Best Short Moral Stories
Some of these stories are very short and basic. In fact some are so basic they're most likely featured in children's books somewhere. However, the strength of the message remains the same.
Here's some more of the best short moral stories:
1. An Old Man Lived in the Village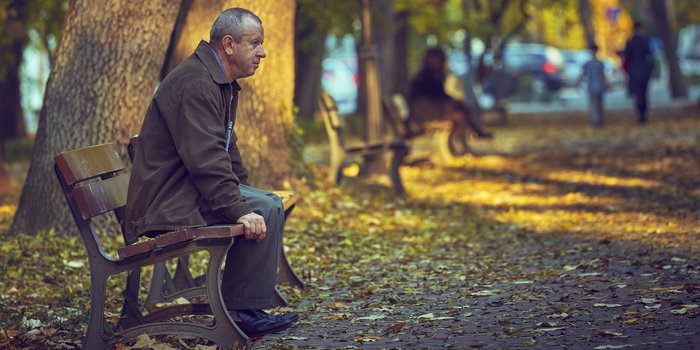 An old man lived in the village. He was one of the most unfortunate people in the world. The whole village was tired of him; he was always gloomy, he constantly complained and was always in a bad mood.
The longer he lived, the more bile he was becoming and the more poisonous were his words. People avoided him, because his misfortune became contagious. It was even unnatural and insulting to be happy next to him.
He created the feeling of unhappiness in others.
But one day, when he turned eighty years old, an incredible thing happened. Instantly everyone started hearing the rumour:
"An Old Man is happy today, he doesn't complain about anything, smiles, and even his face is freshened up."
The whole village gathered together. The old man was asked:
Villager: What happened to you?
"Nothing special. Eighty years I've been chasing happiness, and it was useless. And then I decided to live without happiness and just enjoy life. That's why I'm happy now." – An Old Man
Moral of the story:
Don't chase happiness. Enjoy your life.
2. The Wise Man
People have been coming to the wise man, complaining about the same problems every time. One day he told them a joke and everyone roared in laughter.
After a couple of minutes, he told them the same joke and only a few of them smiled.
When he told the same joke for the third time no one laughed anymore.
The wise man smiled and said:
"You can't laugh at the same joke over and over. So why are you always crying about the same problem?"
Moral of the story:
Worrying won't solve your problems, it'll just waste your time and energy.
3. The Foolish Donkey
A salt seller used to carry the salt bag on his donkey to the market every day.
On the way they had to cross a stream. One day the donkey suddenly tumbled down the stream and the salt bag also fell into the water. The salt dissolved in the water and hence the bag became very light to carry. The donkey was happy.
Then the donkey started to play the same trick every day.
The salt seller came to understand the trick and decided to teach a lesson to it. The next day he loaded a cotton bag on the donkey.
Again it played the same trick hoping that the cotton bag would be still become lighter.
But the dampened cotton became very heavy to carry and the donkey suffered. It learnt a lesson. It didn't play the trick anymore after that day, and the seller was happy.
Moral of the story:
Luck won't favor always.
4. Having A Best Friend
A story tells that two friends were walking through the desert. During some point of the journey they had an argument, and one friend slapped the other one in the face.
The one who got slapped was hurt, but without saying anything, wrote in the sand;
"Today my best friend slapped me in the face."
They kept on walking until they found an oasis, where they decided to take a bath. The one who had been slapped got stuck in the mire and started drowning, but the friend saved him. After he recovered from the near drowning, he wrote on a stone;
"Today my best friend saved my life."
The friend who had slapped and saved his best friend asked him;
"After I hurt you, you wrote in the sand and now, you write on a stone, why?"
The other friend replied;
"When someone hurts us we should write it down in sand where winds of forgiveness can erase it away. But, when someone does something good for us, we must engrave it in stone where no wind can ever erase it."
Moral of the story:
Don't value the things you have in your life. But value who you have in your life.
5. The Four Smart Students
One night four college students were out partying late night and didn't study for the test which was scheduled for the next day. In the morning, they thought of a plan.
They made themselves look dirty with grease and dirt.
Then they went to the Dean and said they had gone out to a wedding last night and on their way back the tire of their car burst and they had to push the car all the way back. So they were in no condition to take the test.
The Dean thought for a minute and said they can have the re-test after 3 days. They thanked him and said they will be ready by that time.
On the third day, they appeared before the Dean. The Dean said that as this was a Special Condition Test, all four were required to sit in separate classrooms for the test. They all agreed as they had prepared well in the last 3 days.
The Test consisted of only 2 questions with the total of 100 Points:
1) Your Name? __________ (1 Points)
2) Which tire burst? __________ (99 Points)
Options – (a) Front Left (b) Front Right (c) Back Left (d) Back Right
Moral of the story:
Take responsibility or you will learn your lesson.
6. The Greedy Lion
It was an incredibly hot day, and a lion was feeling very hungry.
He came out of his den and searched here and there. He could find only a small hare. He caught the hare with some hesitation. "This hare can't fill my stomach" thought the lion.
As the lion was about to kill the hare, a deer ran that way. The lion became greedy. He thought;
"Instead of eating this small hare, let me eat the big deer."
He let the hare go and went behind the deer. But the deer had vanished into the forest. The lion now felt sorry for letting the hare off.
Moral of the story:
A bird in hand is worth two in the bush.
7. Two Friends & The Bear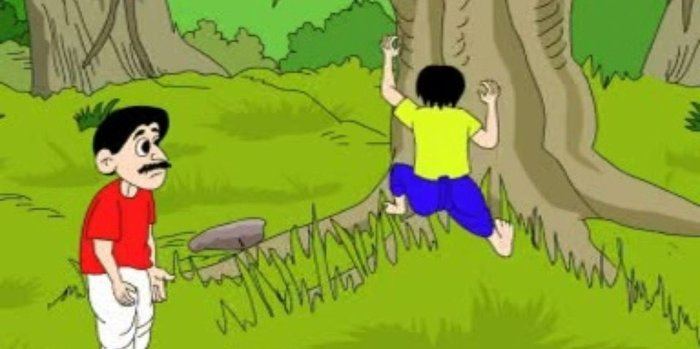 Vijay and Raju were friends. On a holiday they went walking into a forest, enjoying the beauty of nature. Suddenly they saw a bear coming at them. They became frightened.
Raju, who knew all about climbing trees, ran up to a tree and climbed up quickly. He didn't think of Vijay. Vijay had no idea how to climb the tree.
Vijay thought for a second. He'd heard animals don't prefer dead bodies, so he fell to the ground and held his breath. The bear sniffed him and thought he was dead. So, it went on its way.
Raju asked Vijay;
"What did the bear whisper into your ears?"
Vijay replied, "The bear asked me to keep away from friends like you" …and went on his way.
Moral of the story:
A friend in need is a friend indeed.
8. The Struggles of Our Life
Once upon a time a daughter complained to her father that her life was miserable and that she didn't know how she was going to make it.
She was tired of fighting and struggling all the time. It seemed just as one problem was solved, another one soon followed.
Her father, a chef, took her to the kitchen. He filled three pots with water and placed each on a high fire.
Once the three pots began to boil, he placed potatoes in one pot, eggs in the second pot and ground coffee beans in the third pot. He then let them sit and boil, without saying a word to his daughter.
The daughter, moaned and impatiently waited, wondering what he was doing. After twenty minutes he turned off the burners.
He took the potatoes out of the pot and placed them in a bowl. He pulled the eggs out and placed them in a bowl. He then ladled the coffee out and placed it in a cup.
Turning to her, he asked. "Daughter, what do you see?"
"Potatoes, eggs and coffee," she hastily replied.
"Look closer" he said, "and touch the potatoes." She did and noted that they were soft.
He then asked her to take an egg and break it. After pulling off the shell, she observed the hard-boiled egg.
Finally, he asked her to sip the coffee. Its rich aroma brought a smile to her face.
"Father, what does this mean?" she asked.
He then explained that the potatoes, the eggs and coffee beans had each faced the same adversity-the boiling water. However, each one reacted differently. The potato went in strong, hard and unrelenting, but in boiling water, it became soft and weak.
The egg was fragile, with the thin outer shell protecting its liquid interior until it was put in the boiling water. Then the inside of the egg became hard.
However, the ground coffee beans were unique. After they were exposed to the boiling water, they changed the water and created something new.
"Which one are you?" he asked his daughter.
"When adversity knocks on your door, how do you respond? Are you a potato, an egg, or a coffee bean?"
Moral of the story:
In life, things happen around us, things happen to us, but the only thing that truly matters is how you choose to react to it and what you make out of it. Life is all about leaning, adopting and converting all the struggles that we experience into something positive.
9. The Fox & The Grapes
One afternoon a fox was walking through the forest and spotted a bunch of grapes hanging from over a lofty branch.
"Just the thing to quench my thirst," he thought.
Taking a few steps back, the fox jumped and just missed the hanging grapes. Again the fox took a few paces back and tried to reach them but still failed.
Finally, giving up, the fox turned up his nose and said, "They're probably sour anyway," and proceeded to walk away.
Moral of the story:
It's easy to despise what you can't have.
10. The Lion & The Poor Slave
A slave, ill-treated by his master, runs away to the forest. There he comes across a lion in pain because of a thorn in his paw. The slave bravely goes forward and removes the thorn gently.
The lion without hurting him goes away.
Some days later, the slave's master comes hunting to the forest and catches many animals and cages them. The slave is spotted by the masters' men who catch him and bring him to the cruel master.
The master asks for the slave to be thrown into the lion's cage.
The slave is awaiting his death in the cage when he realizes that it is the same lion that he had helped. The slave rescued the lion and all other caged animals.
Moral of the story:
One should help others in need, we get the rewards of our helpful acts in return.
Summary
Here's a quick recap on the 10 best short moral stories:
An old man lived in the village
The wise man
The foolish donkey
Having a best friend
The four smart students
The greedy lion
The two friends & the bear
The struggles of our life
The fox & the grapes
The lion & the poor slave
If you haven't seen our original article, with slightly more detailed inspirational short stories, check it out!
Do you have any other favorite short moral stories? Leave a comment below.
The 10 Best Motivational Speakers in the World
Who are the best motivational speakers of all time?
Motivational speakers have had an enormous impact on my life, and millions of others, no matter what their personal situation in life may be.
Their words are so powerful and inspirational, you just have to listen to their stuff on a daily basis. So it brings me to this post.
I've been enjoying a lot of motivational videos recently, have been creating my own, and have ended up listening to a lot of wonderful speeches.
Top 10 Best Motivational Speakers
But who are the best motivational speakers in the world?
Here's my list of the top 10 motivational speakers in the world.
These are the people you need to be following, listening to and watching on YouTube. They have transformed many people's lives including mine.
10. Nick Vujicic
Nick Vujicic was born on December 4th 1982 in Melbourne, Australia. Vujicic was born with Tetra-Amelia syndrome, a very rare disorder whereby someone is born with an absence of all four limbs.
This no doubt ably, made things incredibly tough for Nick growing up, as he struggled both mentally and physically.
It led to him founding his very own non-profit organization called 'Life Without Limbs'. Nick Vujicic is a true inspiration to us all, and if you've watched some of his motivational speeches on YouTube, you'll realize just how much he's been able to adapt to a life without limbs.
Many people with this disorder might not be willing to work hard in order to truly push their abilities.
He can type 43 words a minute on a computer. That's right, you heard me correctly. This is a guy who has an absence of all four limbs, but can type 43 words per minute on a computer.
I encourage you to watch some of his videos on YouTube, and see exactly what I'm talking about.
"It's a lie to think you're not good enough. It's a lie to think you're not worth anything." – nick Vujicic
9. Brian Tracy
Brian Tracy was born on January 5th 1944 in Vancouver, Canada, and is the CEO of Brian Tracy International, a company that specifically sets out to help individuals and organizations develop, train and grow.
Brian's ultimate goal is to help other people achieve their goals more efficiently and be able to achieve their full potential.
That definitely sets the foundation for being one of the best motivational speakers in the world.
His lifetime achievements are phenomenal, consulting huge numbers of businesses, hosting huge numbers of seminars and conducting years and years of research in Business, Economics, Psychology and Philosophy.
There's no more to say other than the title given on his website: Professional Speaker, Best Selling Author, Entrepreneur and Success Expert. Check out some of the best Brian Tracy quotes.
"No one lives long enough to learn everything they need to learn starting from scratch. To be successful, we absolutely, positively have to find people who have already paid the price to learn the things that we need to learn to achieve our goals." – Brian Tracy
8. Robin Sharma
Robin Sharma was born in 1964 in Nepal, and straight out of the Dalhousie University School of Law, became a professional lawyer. But he went much further in his career than being a fully qualified and successful lawyer.
Sharma has written a total of 15 published books, from 1995 – 2011, on the subjects of self-help and leadership. One of his most popular books written; 'The Monk Who Sold his Ferrari', has sold over 5 million copies worldwide.
The book is all about a character called Julian, who decides to sell his home and Ferrari to go on a spiritual journey, after being the victim to a sudden heart attack.
Some may say that Robin Sharma's more of a motivational author rather than speaker, but he deserves to be on this list. He's written 12 global best sellers, and is an expert author in the world of leadership and self development.
"Dreamers are mocked as impractical. The truth is they are the most practical, as their innovations lead to progress and a better way of life for all of us." – Robin S. Sharma
7. Wayne Dyer
Dr. Wayne Dyer was born on May 10th 1940 in Detroit, and spent the majority of his childhood in an orphanage.
Dyer was in the U.S Navy after graduating high school, from 1958 to 1962. He then received his degree in counselling, a profession that he chose to work in for a while before taking it one step further.
Dyer left his teaching job and started pursuing a career in motivational speaking, holding various lectures across the states and becoming an incredibly popular author.
The first book that Dyer ever wrote has now had over 35 million copies sold and he's proceeded to continue with his lecture tours, release various audio tapes and publish a regular stream of books.
"Passion is a feeling that tells you: this is the right thing to do. Nothing can stand in my way. It doesn't matter what anyone else says. This feeling is so good that it cannot be ignored. I'm going to follow my bliss and act upon this glorious sensation of joy." – Wayne Dyer
6. Zig Ziglar
Zig Ziglar was born on November 6th, 1926 in Alabama, and passed away on November 28th in 2012.
Ziglar has 11 siblings, and at the age of five years old, his father died of a stroke, and his sister passed away two days later. Zig actually served in the army from 1935 – 1946 during World War II.
Ziglar met his wife Jean when he was just 17 years old, and after the war began to work as a salesman for many different companies, eventually becoming the vice president for the Automotive Performance company.
He started taking part in motivational seminars, and also wrote his first book in 1975 titled: 'See You at the Top'. This was the first of at least 15 books he'd written during the period of 1975 and 2012.
A lot of wisdom has come from Zig Ziglar over the years and he is definitely one of the best motivational speakers in the world.
"You were designed for accomplishment, engineered for success, and endowed with the seeds of greatness." – Zig Ziglar
Arnold Schwarzenegger was born on July 30th 1947, in Austria. We all know him as the world famous professional bodybuilding champion, and there's a very inspirational story behind Arnie's bodybuilding success.
Schwarzenegger served in the Austrian army at the age of 18 years old for 1 year, which at the time was compulsory for all 18-year-old males.
During this time, he would still manage to fit in his workouts between all the training and drills, whilst most people were resting. He snuck out of the camp to compete in the Junior Mr. Europe contest, which he ended up winning.
Arnold's discipline towards his training was incredible, and the fact that he was willing to disobey the rules of the army and sneak out of the camp to compete in the contest, just goes to show how badly he wanted it.
Nowadays, he's an inspiration to many bodybuilders and a great source of motivation for anyone wanting to be successful.
"For me life is continuously being hungry. The meaning of life is not simply to exist, to survive, but to move ahead, to go up, to achieve, to conquer." – Arnold Schwarzenegger
4. Jim Rohn
Jim Rohn was born September 17th, 1930 in Yakima, Washington, and passed away on December 5th, 2009. He was a very successful entrepreneur, at one time being a Vice President of a very successful sales company, Nutri-Bio.
However, after the company eventually went out of business, he was invited to speak at a meeting of one of his clubs.
After this meeting, he was invited to speak at many other events and began making a name for himself. Rohn was a wise businessman and managed to impart much of this wisdom to others.
He's definitely earned the right to be on this list of the best motivational speakers in the world.
"If you don't design your own life plan, chances are you'll fall into someone else's plan. And guess what they have planned for you? Not much." – Jim Rohn
3. Les Brown
Les Brown was born on February 17th, 1945 in Miami, Florida. He was adopted by Mamie Brown, and whilst in grade school, was declared "educably mentally retarded".
Despite this and the emotional issues, it brought upon him; he was encouraged by others to continue to learn and be the best he could be. Leading him to unlock his full potential.
Les is another motivational speaker who is incredibly popular among the motivational video compilations that others create. Because his speeches are so deep and meaningful that they really get through to people.
His top-selling books: 'It's Not over until You Win!' and 'Live Your Dreams' are truly inspirational and well worth the read.
"When life knocks you down, try to land on your back. Because if you can look up, you can get up. Let your reason get you back up." – Les Brown
Tony Robbins was born on February 29th, 1960 in Los Angeles. His life at home when he was young was described by him as abusive and chaotic. It was because of this that he left home at the age of 17.
Originally when starting out in the world of motivational speaking, Robbins was promoting seminars for Jim Rohn. He later decided to begin his own journey by hosting his own seminars.
Tony has affected and changed so many people's lives in a positive way through his seminars, motivational speeches, inspirational quotes and best-selling books.
Search for him on YouTube and several videos will pop up showing him change someone's life.
The favorites of mine that I've watched, are where he cures a young man's stutter in 7 minutes and saves another guy's marriage in 8.
"One reason so few of us achieve what we truly want is that we never direct our focus; we never concentrate our power. Most people dabble their way through life, never deciding to master anything in particular." – Tony Robbins
1. Eric Thomas
Eric Thomas, born and raised in Detroit, was homeless at the age of 16 years old. But Eric decided that he wanted to make a better life for himself, to become someone with a life he could be proud of.
E.T did just that, and you can now check out powerful advice from Eric Thomas on YouTube. Including his "Thank God It's Monday" series.
He also managed to get the education he missed out on whilst he was homeless and pushed himself further to achieve all the qualifications he dreamed of being able to achieve.
Eric Thomas has become one of the best motivational speakers in the world. His YouTube videos are legendary and his best-selling books have taken in millions of dollars in revenue.
E.T's speeches are so popular, that you'll find he's featured in roughly 90% of the motivational videos that others create and upload to YouTube, using compilations of clips, speeches, and music.
"When you want to succeed as bad as you want to breathe, then you'll be successful." – Eric Thomas
Summary
I hope you enjoyed this list of the top 10 best motivational speakers in the world. Many of these speakers are featured within some of the videos we included in our new list of ultimate gym motivation. Take a look and see what you think.
Here's a quick recap on the list of the best motivational speakers in the world::
Eric Thomas
Tony Robbins
Les Brown
Jim Rohn
Arnold Schwarzenegger
Zig Ziglar
Dr. Wayne Dyer
Robin Sharma
Brian Tracy
Nick Vujicic
Who's your favorite of the 10 best motivational speakers? Do you still agree with the current order of this list? Leave a comment below.
The 10 Most Inspirational Short Stories I've Heard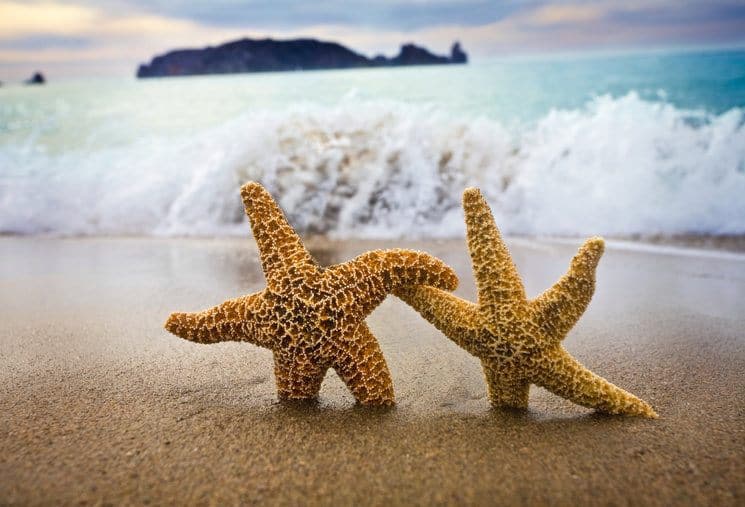 Short Inspirational stories are powerful reads;
The great thing about them is that they're so easy to digest, and there's always a moral at the end of the story.
Whether they're true stories or not is another thing, as many of them are legends supposedly hundreds of years old.
However, the stories that I'm talking about are so powerful and inspirational that many of them really do get you thinking and even leave you speechless at times.
The 10 Best Inspirational Short Stories
I've been reading plenty of these short stories in the past couple of weeks and found the lessons behind them truly wonderful. So I've decided to write out this article highlighting the 10 most inspirational short stories I've heard.
Next to the subheadings, in brackets, I've put what the story's lesson is all about, with a short description of the moral of the story at the end of each section.
10. The Elephant Rope (Belief)
A gentleman was walking through an elephant camp, and he spotted that the elephants weren't being kept in cages or held by the use of chains.
All that was holding them back from escaping the camp, was a small piece of rope tied to one of their legs.
As the man gazed upon the elephants, he was completely confused as to why the elephants didn't just use their strength to break the rope and escape the camp. They could easily have done so, but instead, they didn't try to at all.
Curious and wanting to know the answer, he asked a trainer nearby why the elephants were just standing there and never tried to escape.
The trainer replied;
"when they are very young and much smaller we use the same size rope to tie them and, at that age, it's enough to hold them. As they grow up, they are conditioned to believe they cannot break away. They believe the rope can still hold them, so they never try to break free."
The only reason that the elephants weren't breaking free and escaping from the camp was that over time they adopted the belief that it just wasn't possible.
Moral of the story:
No matter how much the world tries to hold you back, always continue with the belief that what you want to achieve is possible. Believing you can become successful is the most important step in actually achieving it.
9. Thinking Out of the Box (Creative Thinking)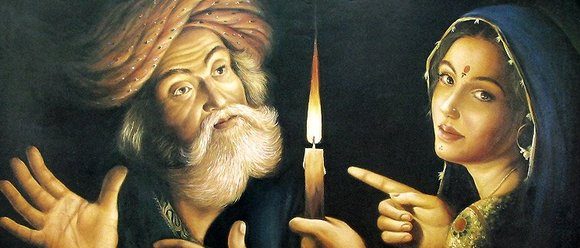 In a small Italian town, hundreds of years ago, a small business owner owed a large sum of money to a loan-shark. The loan-shark was a very old, unattractive looking guy that just so happened to fancy the business owner's daughter.
He decided to offer the businessman a deal that would completely wipe out the debt he owed him. However, the catch was that we would only wipe out the debt if he could marry the businessman's daughter.
Needless to say, this proposal was met with a look of disgust.
The loan-shark said that he would place two pebbles into a bag, one white and one black.
The daughter would then have to reach into the bag and pick out a pebble. If it was black, the debt would be wiped, but the loan-shark would then marry her. If it was white, the debt would also be wiped, but the daughter wouldn't have to marry the loan-shark.
Standing on a pebble-strewn path in the businessman's garden, the loan-shark bent over and picked up two pebbles.
Whilst he was picking them up, the daughter noticed that he'd picked up two black pebbles and placed them both into the bag.
He then asked the daughter to reach into the bag and pick one.
The daughter naturally had three choices as to what she could have done:
Refuse to pick a pebble from the bag.
Take both pebbles out of the bag and expose the loan-shark for cheating.
Pick a pebble from the bag fully well knowing it was black and sacrifice herself for her father's freedom.
She drew out a pebble from the bag, and before looking at it 'accidentally' dropped it into the midst of the other pebbles. She said to the loan-shark;
"Oh, how clumsy of me. Never mind, if you look into the bag for the one that is left, you will be able to tell which pebble I picked."
The pebble left in the bag is obviously black, and seeing as the loan-shark didn't want to be exposed, he had to play along as if the pebble the daughter dropped was white, and clear her father's debt.
Moral of the story:
It's always possible to overcome a tough situation throughout of the box thinking, and not give in to the only options you think you have to pick from.
8. The Group of Frogs (Encouragement)
As a group of frogs was traveling through the woods, two of them fell into a deep pit. When the other frogs crowded around the pit and saw how deep it was, they told the two frogs that there was no hope left for them.
However, the two frogs decided to ignore what the others were saying and they proceeded to try and jump out of the pit.
Despite their efforts, the group of frogs at the top of the pit were still saying that they should just give up. That they would never make it out.
Eventually, one of the frogs took heed to what the others were saying and he gave up, falling down to his death. The other frog continued to jump as hard as he could. Again, the crowd of frogs yelled at him to stop the pain and just die.
He jumped even harder and finally made it out. When he got out, the other frogs said, "Did you not hear us?"
The frog explained to them that he was deaf. He thought they were encouraging him the entire time.
Moral of the story:
People's words can have a big effect on other's lives. Think about what you say before it comes out of your mouth. It might just be the difference between life and death.
7. A Pound of Butter (Honesty)
There was a farmer who sold a pound of butter to a baker. One day the baker decided to weigh the butter to see if he was getting the right amount, which he wasn't. Angry about this, he took the farmer to court.
The judge asked the farmer if he was using any measure to weight the butter. The farmer replied, "Honor, I am primitive. I don't have a proper measure, but I do have a scale."
The judge asked, "Then how do you weigh the butter?"
The farmer replied;
"Your Honor, long before the baker started buying butter from me, I have been buying a pound loaf of bread from him. Every day when the baker brings the bread, I put it on the scale and give him the same weight in butter. If anyone is to be blamed, it is the baker."
Moral of the story:
In life, you get what you give. Don't try and cheat others.
6. The Obstacle In Our Path (Opportunity)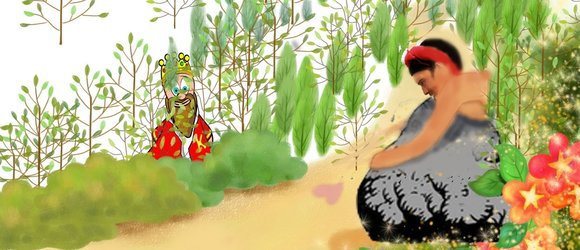 In ancient times, a King had a boulder placed on a roadway. He then hid himself and watched to see if anyone would move the boulder out of the way. Some of the king's wealthiest merchants and courtiers came by and simply walked around it.
Many people loudly blamed the King for not keeping the roads clear, but none of them did anything about getting the stone out of the way.
A peasant then came along carrying a load of vegetables. Upon approaching the boulder, the peasant laid down his burden and tried to push the stone out of the road. After much pushing and straining, he finally succeeded.
After the peasant went back to pick up his vegetables, he noticed a purse lying in the road where the boulder had been.
The purse contained many gold coins and a note from the King explaining that the gold was for the person who removed the boulder from the roadway.
Moral of the story:
Every obstacle we come across in life gives us an opportunity to improve our circumstances, and whilst the lazy complain, the others are creating opportunities through their kind hearts, generosity, and willingness to get things done.
5. The Butterfly (Struggles)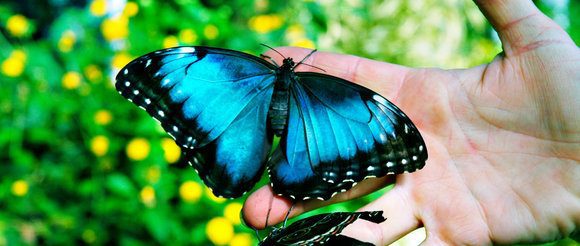 A man found a cocoon of a butterfly.
One day a small opening appeared. He sat and watched the butterfly for several hours as it struggled to force its body through that little hole.
Until it suddenly stopped making any progress and looked like it was stuck.
So the man decided to help the butterfly. He took a pair of scissors and snipped off the remaining bit of the cocoon. The butterfly then emerged easily, although it had a swollen body and small, shriveled wings.
The man didn't think anything of it and sat there waiting for the wings to enlarge to support the butterfly. But that didn't happen. The butterfly spent the rest of its life unable to fly, crawling around with tiny wings and a swollen body.
Despite the kind heart of the man, he didn't understand that the restricting cocoon and the struggle needed by the butterfly to get itself through the small opening; were God's way of forcing fluid from the body of the butterfly into its wings. To prepare itself for flying once it was out of the cocoon.
Moral of the story:
Our struggles in life develop our strengths. Without struggles, we never grow and never get stronger, so it's important for us to tackle challenges on our own, and not be relying on help from others.
4. Control Your Temper (Anger)
There once was a little boy who had a very bad temper. His father decided to hand him a bag of nails and said that every time the boy lost his temper, he had to hammer a nail into the fence.
On the first day, the boy hammered 37 nails into that fence.
The boy gradually began to control his temper over the next few weeks, and the number of nails he was hammering into the fence slowly decreased.
He discovered it was easier to control his temper than to hammer those nails into the fence.
Finally, the day came when the boy didn't lose his temper at all. He told his father the news and the father suggested that the boy should now pull out a nail every day he kept his temper under control.
The days passed and the young boy was finally able to tell his father that all the nails were gone. The father took his son by the hand and led him to the fence.
"you have done well, my son, but look at the holes in the fence. The fence will never be the same. When you say things in anger, they leave a scar just like this one. You can put a knife in a man and draw it out. It won't matter how many times you say I'm sorry, the wound is still there."
Moral of the story:
Control your anger, and don't say things to people in the heat of the moment, that you may later regret. Some things in life, you are unable to take back.
3. The Blind Girl (Change)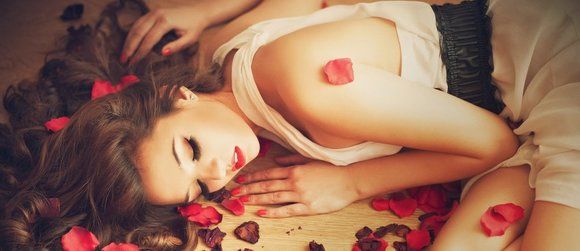 There was a blind girl who hated herself purely for the fact she was blind. The only person she didn't hate was her loving boyfriend, as he was always there for her. She said that if she could only see the world, she would marry him.
One day, someone donated a pair of eyes to her – now she could see everything, including her boyfriend. Her boyfriend asked her, "now that you can see the world, will you marry me?"
The girl was shocked when she saw that her boyfriend was blind too, and refused to marry him. Her boyfriend walked away in tears, and later wrote a letter to her saying:
"Just take care of my eyes dear."
Moral of the story:
When our circumstances change, so does our mind. Some people may not be able to see the way things were before, and might not be able to appreciate them. There are many things to take away from this story, not just one.
This is one of the inspirational short stories that left me speechless.
2. Puppies for Sale (Understanding)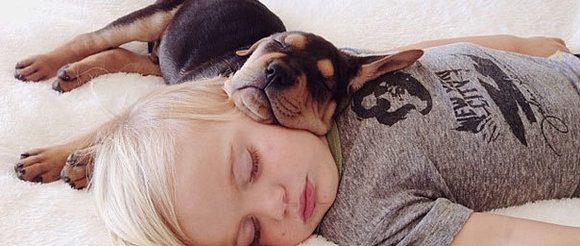 A shop owner placed a sign above his door that said: "Puppies For Sale."
Signs like this always have a way of attracting young children, and to no surprise, a boy saw the sign and approached the owner;
"How much are you going to sell the puppies for?" he asked.
The store owner replied, "Anywhere from $30 to $50."
The little boy pulled out some change from his pocket. "I have $2.37," he said. "Can I please look at them?"
The shop owner smiled and whistled. Out of the kennel came Lady, who ran down the aisle of his shop followed by five teeny, tiny balls of fur.
One puppy was lagging considerably behind. Immediately the little boy singled out the lagging, limping puppy and said, "What's wrong with that little dog?"
The shop owner explained that the veterinarian had examined the little puppy and had discovered it didn't have a hip socket. It would always limp. It would always be lame.
The little boy became excited. "That is the puppy that I want to buy."
The shop owner said, "No, you don't want to buy that little dog. If you really want him, I'll just give him to you."
The little boy got quite upset. He looked straight into the store owner's eyes, pointing his finger, and said;
"I don't want you to give him to me. That little dog is worth every bit as much as all the other dogs and I'll pay full price. In fact, I'll give you $2.37 now, and 50 cents a month until I have him paid for."
The shop owner countered, "You really don't want to buy this little dog. He is never going to be able to run and jump and play with you like the other puppies."
To his surprise, the little boy reached down and rolled up his pant leg to reveal a badly twisted, crippled left leg supported by a big metal brace. He looked up at the shop owner and softly replied, "Well, I don't run so well myself, and the little puppy will need someone who understands!"
1. Box Full of Kisses (Love)
Some time ago, a man punished his 3-year-old daughter for wasting a roll of gold wrapping paper. Money was tight and he became infuriated when the child tried to decorate a box to put under the Christmas tree.
Nevertheless, the little girl brought the gift to her father the next morning and said, "This is for you, Daddy."
The man became embarrassed by his overreaction earlier, but his rage continue when he saw that the box was empty. He yelled at her; "Don't you know, when you give someone a present, there is supposed to be something inside?"
The little girl looked up at him with tears in her eyes and cried;
"Oh, Daddy, it's not empty at all. I blew kisses into the box. They're all for you, Daddy."
The father was crushed. He put his arms around his little girl, and he begged for her forgiveness.
Only a short time later, an accident took the life of the child.
Her father kept the gold box by his bed for many years and, whenever he was discouraged, he would take out an imaginary kiss and remember the love of the child who had put it there.
Moral of the story:
Love is the most precious gift in the world.
Summary of the 10 Best Inspirational Stories
Here's a quick summary of the 10 best short inspirational stories:
Box Full of Kisses (Love)
Puppies for Sale (Understanding)
The Blind Girl (Change)
Control Your Temper (Anger)
The Butterfly (Struggles)
The Obstacle in Our Path (Opportunity)
A Pound of Butter (Honesty)
The Group of Frogs (Encouragement)
Thinking Out of the Box (Creative Thinking)
The Elephant Rope (Belief)
Thanks for reading these inspirational short stories. Some of them left me speechless for a minute or two, and it really does make us think.
If you know of any other inspirational short stories that you think should be featured on the list, then let me know in the comments below or drop me an email and I'll feature them in part two later on in the year.
Which are your favorite inspirational short stories? Leave a comment below.
<![CDATA[ */ var zbjs = {"ajaxurl":"https:\/\/wealthygorilla.com\/wp-admin\/admin-ajax.php","md5":"517bb233f68d5a67cd87e5b606259071","tags":[],"categories":["Top Lists"]}; /* ]]>