Who are the richest directors in the world?
Nothing beats a good movie or TV series, right?!
Depending on what you're into, the directors listed below are more than likely responsible for some of your favourite films and TV series.
Check out our list of the 25 richest directors in the world and find out who directed your favourites!
The 25 Richest Directors in the World
The list of directors and figures mentioned below have been compiled from various sources around the web, such as celebritynetworth.com.
These are the 25 richest directors in the world:
25. Zhang Yimou
Net Worth: $70 Million
Our 25th richest director in the world is Zhang Yimou, a Chinese film director and producer.
Coming from a generational background of Chinese filmmakers, Zhang has become one of the most successful and highest paid Chinese filmmakers ever.
He has released over 20 films since his debut, most famously: Hero and House of Flying Daggers.
24. Oliver Stone
Net Worth: $70 Million
Born September 15, 1946, in New York City, Oliver Stone is an American film director, producer and screenwriter.
During the mid-1980s and early 90s, Stone rose to prominence in the film industry by writing and directing a string of films about the Vietnam war.
Once a soldier himself, his films are mainly focused around political and cultural issues of the late 20th century.
He has won three Academy Awards.
23. Woody Allen
Net Worth: $80 Million
One of the most well-known film directors on our list is the legendary, Woody Allen.
Woody has also been an actor, comedian, musician and playwriter, but is best known for his romantic comedies.
He started out writing jokes for a TV show and then moved into stand up comedy.
Then, after writing plays for Broadway, he moved on to the silver screen and became a massively successful, Oscar-winning writer and director.
22. Jon Turteltaub
Net Worth: $80 Million
55-year-old Jon Turteltaub is a film producer and director who has a net worth of $80 million dollars.
Jon grew up in America and became a very successful director. He is responsible for films like 3 Ninjas, Cool Runnings, Phenomenon and National Treasure.
During his career, John has worked with a variety of great actors, including Nicolas Cage, Michael Douglas, Robert De Niro and Morgan Freeman.
John Turteltaub's success makes him the twenty-second richest director in the world!
21. Chris Columbus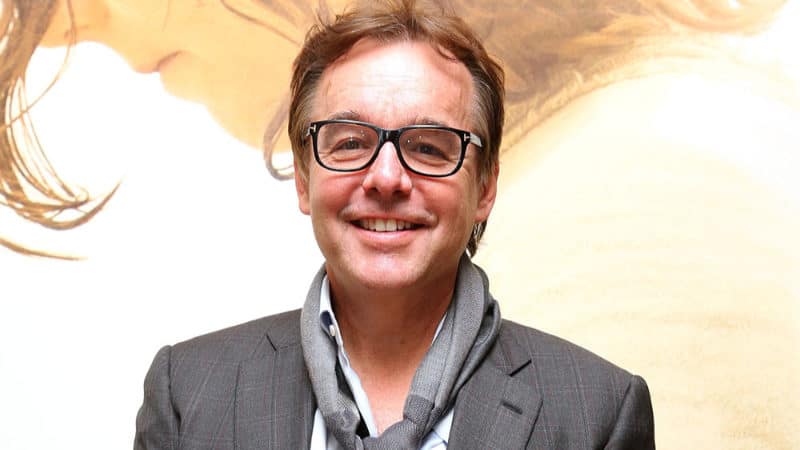 Net Worth: $80 Million
American filmmaker, Chris Columbus, grew up in Champion, Ohio and graduated from the Tisch School of the Arts in New York.
He studied a film program and was passionate about cinematography.
His career began as a screenwriter for Steven Spielberg, working on projects like the "Goonies" and "Gremlins".
Steadily, he progressed up the ranks and until he was directing films like, "Home Alone", "Home Alone 2" & "Harry Potter and the Sorcerer's Stone".
20. Judd Apatow
Net Worth: $90 Million
Judd Apatow has had a number of well-known successful hits in his career. He produced films like Pineapple Express, Drillbit Taylor and The Cable Guy.
Also a talented writer, he wrote and produced The Forty-Year-Old Virgin, Fun With Dick and Jane, Knocked Up, Get Him to the Greek, and others.
In 2004, his career really took off. He wrote one hit film after another, evidently helping him to become one of the richest directors in the world.
19. Rob Reiner
Net Worth: $100 Million
Rob Reiner is an American actor, director, and producer who has a net worth of $100 million dollars.
He is best known for playing Michael "Meathead Stivic" on "All in the Family", which was the most watched TV show in the U.S. from 1971-1976.
Rob has also directed a number of popular films in the 1980s, like "The Sure Thing", "This is Spinal Tap", and "A Few Good Men".
One of Rob's most recent acting roles was in "The Wolf of Wall Street".
18. Martin Scorsese
Net Worth: $100 Million
Martin Scorsese needs no introduction! He is widely regarded as one best American filmmakers to ever live.
Not being able to play sports as a child, due to a chronic case of asthma, Scorsese focused on watching films.
This sparked his love for cinema and so went on to combine his passion with his everyday surroundings in New York City, to direct 'Mean Street'.
This was his breakthrough film and after that, the rest is history.
He has won more than 130 awards, including an Oscar, Academy Awards and three Golden Globes.
17. Irwin Winkler
Net Worth: $100 Million
As the director of more than 50 major motion pictures, Irwin Winkler's net worth has accumulated to over $100 million.
Irwin is a film producer and director by trade and has produced films like "Double Trouble", which featured Elvis Presley, and "They Shoot Horses, Don't They".
For his contribution to the motion picture industry, Winkler earned a star on Hollywood Boulevard at 6801 on the Hollywood Walk of Fame.
16. Quentin Tarantino
Another director that should need no introduction, Quentin Tarantino is probably most famous for writing and directing the two-part film series, Kill Bill vol. 1 and Kill Bill vol. 2.
Starting out as an actor, Quentin soon realised that screenwriting was more his thing.
So, shifting his focus, he wrote a screenplay which went on to become the 1993 film "True Romance".
After the success of the film, Quentin was offered many opportunities and his success started skyrocketing.
Now, his typical advance is $20 million dollars!
In a few more years, Tarantino could jump up a few places in the richest directors list if he carries on making great films.
15. Coen Brothers
Net Worth: $120 Million
The Coen brothers are a duo of comedic screenwriters.
They started off life in St. Louis Park, Minneapolis, Minnesota and are best known as screenwriters, producers and film directors.
Some of their most notable work includes Fargo, The Big Lebowski and No Country for Old Men.
Both brothers have been nominated and won several Academy Awards.
14. Gore Verbinski
Net Worth: $130 Million
With a net worth of $130 million dollars, Gore Verbinski has certainly managed to do something right.
He's an American film director, screenwriter and producer, with a passion for music.
"Pirates of the Caribbean", "The Ring", and "Rango" are some of the most known films he's directed.
Gore graduated from UCLA School of Theater, Film and Television and won an Academy Award for Best Animated Feature in 2012 for "Rango".
13. Tim Burton
Net Worth: $140 Million
The next richest director on our list is Tim Burton.
He has a net worth of $140 million dollars and is an American film director, writer and stop motion artist.
His films include, "Edward Scissorhands", "Batman", "Charlie and the Chocolate Factory", and "Alice in Wonderland".
Burton has directed 16 films and produced 12 features since 2012.
12. Guy Ritchie
Net Worth: $150 Million
Guy Ritchie is a British screenwriter and director.
Perhaps, best known to some for his eight-year marriage to megastar Maddona, his talents are evident in films like "The Hard Case", "Lock, Stock and Two Smoking Barrels" and "Snatch".
More recently, he wrote, produced and directed, "The Man From U.N.C.LE and King Arthur: Legend of the Sword in 2017.
Despite his career success, some of his net worth can be attributed to the $90 million dollar divorce settlement he got from his now ex-wife in 2008.
11. Ron Howard
Net Worth: $160 Million
Ron Howard was born in Duncan, Oklahoma on March 1st 1954.
He is an American actor, director and producer and started his career playing "Opie Taylor" in " The Andy Griffith Show in 1959.
One of his most famous roles was Richie Cunningham in the popular sitcom, Happy Days.
He played that role for six years and then made his directorial debut in 1977, with Grand Theft Auto.
Some of his most notable films are Cocoon, Apollo 13, How the Grinch Stole Christmas, A Beautiful Mind and The Da Vinci Code.
10. Christopher Nolan
Net Worth: $180 Million
Breaking into the top ten richest directors in the world with a net worth of $180 million dollars, is British-American director, screenwriter and producer, Christopher Nolan.
Christopher specialises in dark, psychological dramas. Some of his most recognisable films include, "Memento", "Inception", and the "Batman" franchise starring Christian Bale.
The success of the resurrected Batman movies made Christopher Nolan a highly regarded film director in the industry.
9. Roland Emmerich
Net Worth: $200 Million
Roland Emmerich is a German-born director, film producer and screenwriter who has a net worth of $200 million dollars.
Roland has written, produced and directed films like Eye of the Storm, Universal Soldier and 10,000 B.C.
He is seemingly best known for his epic action films, which include The Day After Tomorrow, Independence Day and 2012.
Roland earned over $70 million in 2009 from the movie 2012 which grossed $750 million worldwide.
8. Francis Ford Coppola
Net Worth: $300 Million
Francis Ford Coppola has a net worth of $300 million dollars.
He earned his fortune by writing and directing films like The Godfather trilogy, Apocalypse Now, Patton, The Outsiders, and Dracula.
He is a multi-Academy Award winner, for writing and directing, and is known as one of America's most off-beat and controversial filmmakers.
7. Ridley Scott
Net Worth: $400 Million
Blade Runner, Gladiator, Black Hawk Down and Hannibal are all down to one man, Ridley Scott.
Ridley is an English film director and producer who was born in the UK in 1937, in Tyne and Wear, South Shields.
His breakthrough in the film industry came when he released, the 1979 sci-fi horror film, Alien.
Since releasing that film, Scott went on to write and direct a number of box office hits, including Kingdom of Heaven, American Gangster and Robin Hood.
6. Michael Bay
Micheal Bay is an American Bay is an American director and film producer that is most famous for directing films like Bad Boys I & II, Armageddon, Pearl Harbor and the Transformers trilogy.
As well as his film career, Michael has also produced television series: No Way Out and Cocaine Cowboys and has won five MTV Awards.
The Transformers Trilogy with Steven Spielberg as the producer has been Michaels biggest career success, earning him $200 million dollars.
5. Peter Jackson
Net Worth: $500 Million
Lord of the Rings fan? Well, you can thank director, writer and multi-award winning producer, Peter Jackson for that.
The Lord of the Rings trilogy earned Jackson $180 million dollars, and paved the way for even more success, with films like "King Kong" and "The Lovely Bones".
King Kong was a major contributing factor to his net worth, as he was paid $20 million dollars plus 20% of the box office sales!
After banking the cash, he went on to write, direct, and produce the Hobbit trilogy and is one of the richest directors in the world!
Net Worth: $600 Million
Next on the list is American actor, director and producer, Tyler Perry.
Tyler has a net worth of $600 million dollars, and personally earns between $100 and $150 million per year from his empire.
He is also the only filmmaker in history to have five films open #1 at the box office in the last five years.
He writes, directs and produces all of his movies which means he takes a much bigger share of the profits!
3. James Cameron
Taking third place on our list of richest directors is James Cameron.
Canadian born director, Cameron, is responsible for some great films, such as Aliens, Rambo II, Terminator and Titanic.
He has earned over $1.9 Billion dollars from his movies and has the credit of directing two of the highest grossing movies of all time: Titanic & Avatar.
Amongst many other achievements, Cameron was the first person ever to direct a $100 million dollar movie.
2. Steven Spielberg
Net Worth: $3.7 Billion
Three-time Academy Award winner, Steven Spielberg, is one of the most famous and richest directors in the world.
His career began at Universal Studios. He then directed a twenty-four-minute short film called "Amblin", which caught the attention of Sidney Shainberg, vice president of production at Universal's television division.
From there, Spielberg became the youngest director to sign a long-term contract with a major studio.
He has since gone on to direct a number of films over four decades, including Jaws, ET, Indiana Jones and Jurassic Park!
1. George Lucas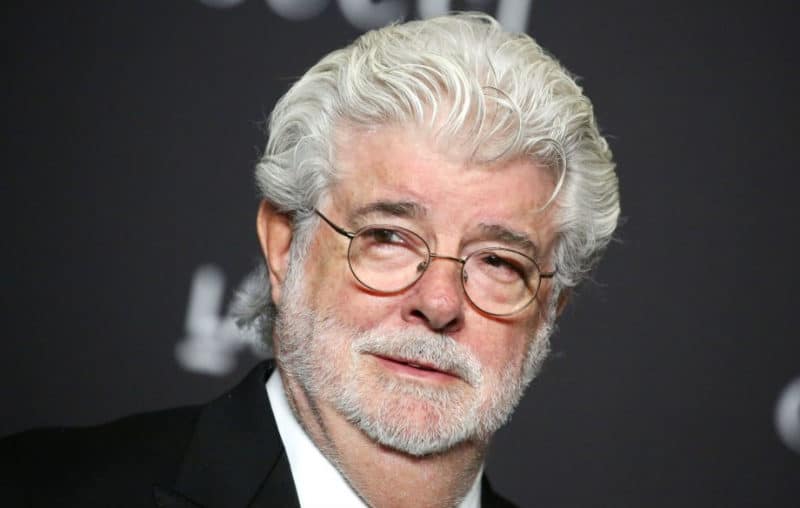 Net Worth: $5.4 Billion
With a net worth of $5.4 billion, George Lucas is the richest director in the world!
George is a director, writer and producer and is probably most famous for directing the Star Wars franchise.
Other films he's worked on include, Body Heat, Labyrinth and The Indiana Jones film franchise.
Lucases net worth rocketed in 2012, when he sold his entire company, Lucasfilm, to Disney for a whopping $4 billion dollars!
Because he owned all of the company, all the proceeds went directly to him.
His impressive net worth now makes him the richest director in the world
Summary
We hope you enjoyed our list of the 25 richest directors in the world.
It's mind-boggling to think that there's so much money to be made in the movie business!
Here's a quick recap of the 25 richest directors in the world:
George Lucas – $5.4 Billion
Steven Spielberg – $3.7 Billion
James Cameron – $700 Million
Tyler Perry – $600 Million
Peter Jackson – $500 Million
Michael Bay – $430 Million
Ridley Scott – $400 Million
Francis Ford Coppola – $300 Million
Roland Emmerich – $200 Million
Christopher Nolan – $180 Million
Ron Howard – $160 Million
Guy Ritchie – $150 Million
Tim Burton – $140 Million
Gore Verbinski – $130 Million
Coen Brothers – $120 Million
Quentin Tarantino – $120 Million
Irwin Winkler – $100 Million
Martin Scorsese – $100 Million
Rob Reiner – $100 Million
Judd Apatow – $90 Million
Chris Columbus – $80 Million
Jon Turteltaub – $80 Million
Woody Allen – $80 Million
Oliver Stone – $70 Million
Zhang Yimou – $70 Million
Who's your favourite richest director? Leave a comment below.